A few years ago, I was at a dinner party when someone came up to me and asked if I knew a random fun fact. I don't know where this question came from or why this person chose to ask me, but I remember telling them that the skin that covers all of our bodies is the human body's biggest organ. This person seemed quite surprised and walked away happily with the new nugget of information that I had shared. When I got home that night, I failed to wash my face and went to bed with mascara clumps stuck in the corners of my eyes, and my pink pillowcase was covered with the remnants of the red lipstick I'd had on all day. The "fact" that I had shared with that person got me thinking about taking better care of my skin, and since then, I've been making a conscious effort to use as few products as possible to make sure that my skin looks and feels as nice as I want it to daily.
If your skin has been suffering for a while and needs a bit of a revival, don't feel bad! We've all been there. In this article, we will walk you through five simple methods to revive your skin naturally. Our methods ensure that you don't have to use too many products or spend money on several treatments that may not make much of a difference.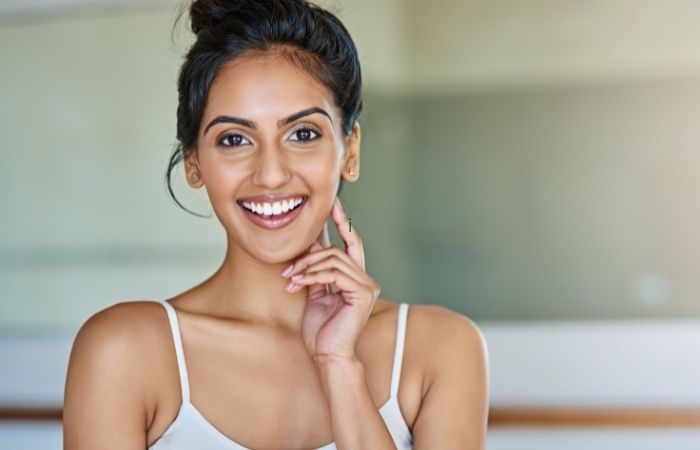 Here are the top 4 ways to naturally revive your skin and give it a glow from within. 
Take a cold shower.
After a few late nights, a cold shower is probably the last thing on your mind, especially when you just want to kick your heels off and dive into bed. However, it's worth remembering that cold water is good for your skin. It helps your skin remain hydrated for longer and, unlike hot water, does not dry your skin out. As a result, your skin looks smooth and healthy. 
Remove blackheads with baking soda. 
Baking soda is one of the most helpful supermarket products at home. Aside from helping cakes rise and solving multiple cleaning mishaps at home, baking soda can also help you get rid of blackheads and dead skin on your face and body. To make a facemask with baking soda, simply combine several tablespoons of baking soda with enough water to make a spreadable facemask. Spread the mixture all over your face using your fingers until the mask is dry, then rinse your face with cold water. Pat your face dry with a soft towel when you're done!
Use a fresh and fruity DIY face mask. 
A moisturizing face mask that you could try out at home is made of clean and healthy ingredients. It includes avocado, yogurt, and honey. Combine one mashed avocado, a few tablespoons of yogurt, and one tablespoon of honey in a bowl. Apply the mixture all over your face. Let it sit for about 15 minutes, then rinse it off with plain water for dewy, youthful-looking skin and eyes free of dark circles.
Exfoliate as often as possible.
Exfoliation is an essential step in taking good care of your skin, as the process of doing so removes dead skin cells and helps clear your skin while also helping improve your complexion. Getting into the habit of using a gentle exfoliant regularly helps remove all traces of makeup and unwanted gunk from your skin. For a more natural exfoliant for your body and not just your face, combine equal parts of coconut oil and granulated sugar and rub the mixture all over your body before a shower. The sugar helps remove the dead skin, while the coconut oil provides moisture.
Conclusion
Reviving your skin doesn't mean that you need to buy a ton of products or go to a spa several times a month! Sometimes the steps towards healthier skin start at home, using ingredients in your pantry. A few simple steps like the ones mentioned above are often the only ones you need to kick start your journey to better skin.