Luis Manuel is only 10 months old. 
But it's hard to believe the baby boy from Mexico weighs the same as a nine-year-old. 
Little Luis already tips the scales at a whopping 56 pounds (30kg or 4st 10lbs). When he was just a month old, he had to be dressed in clothes catered for two year olds. 
Doctors believe the toddler has Prader-Willi syndrome  – an incurable disorder that can trigger heart attacks in children.
The rare genetic condition can also make a person constantly hungry, restricts growth and reduces muscle tone.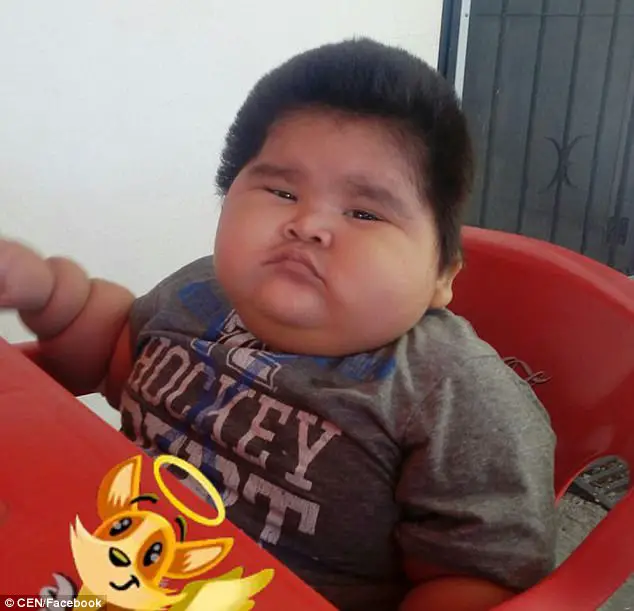 Luis lives with his parents in Tecoman, which is in the western Mexican state of Colima. They are struggling financially and fear the cost of their son's treatment.
The family have launched a fundraising appeal so they can afford medical expenses.  
Luis may soon require a series of hormone injections that is estimated to be around $500 each (10,000 MXN/$530).
When Luis was born he weighed a healthy 7lbs 11oz (3.5kg) at birth. But according to his mom, Isabel Pantoja, he soon began to put on weight.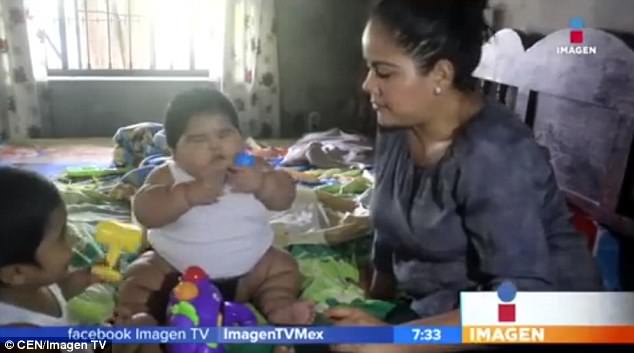 She said: 'After only one month we noticed that clothes did not fit him and we had to dress him in clothes for a one-year-old, and even a two-year-old.'
'We saw our baby gain weight so fast. Sometimes, he could not sleep because he felt like he was suffocating due to his weight.'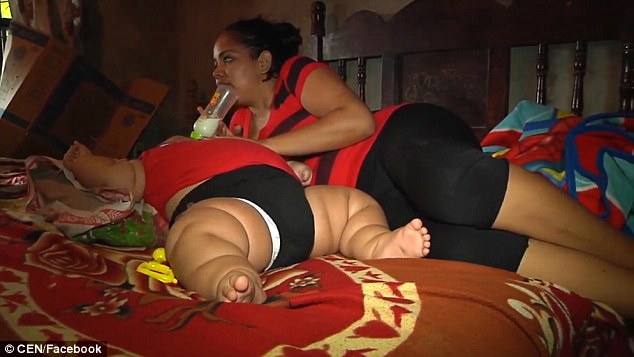 L.uis has undergone a series of tests and, although it has not yet been confirmed, doctors believe suffers from Prader-Willi syndrome.
Doctors believe Luis would be the first ever recorded case of Prader-Willi syndrome in Tecoman, according to local reports. 
He is also thought to be the fattest baby in the world.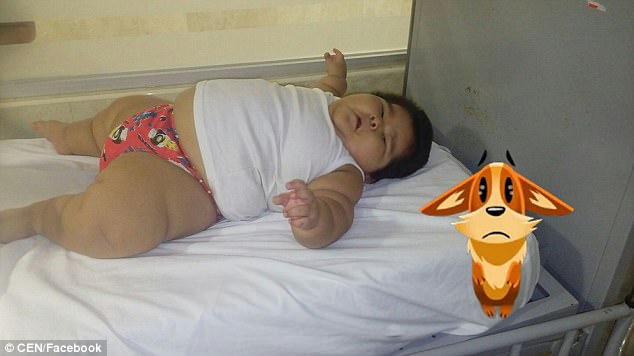 Mario Gonzalez, the boy's father, is concerned about the potential health implications for his son.
He said: 'In some cases, kids have died because of a heart attack due to being so overweight. All help given for him, small or big, is good for him.'
In a separate case, a 10-year-old boy named Caden also suffers from the genetic disorder called Prader-Willi syndrome. 
The little boy from Standerton in South Africa, currently weighs 14 stone 2lbs (90 kilograms) due to his overeating. He even eats rolls of toilet paper if he is unable to get any other food.