It's the video that will cause fear in any responsible parent's heart.
A nine-month-old baby boy found by strangers crawling alone in the middle of a busy road.
The video posted to Facebook has been viewed more than 2.2 million times.
It showed the helpless infant squirming on his stomach in the middle of Bleecker Street on Friday night.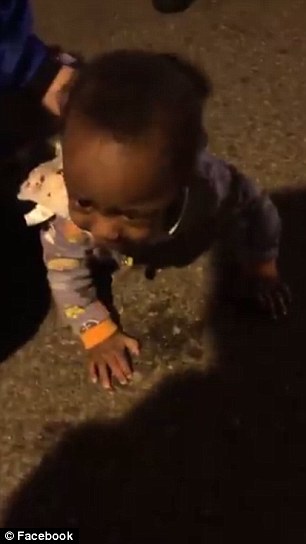 Alarmed passers-by are seen attending to the baby and attempting to call 911.
Towards the end of the video, a woman is heard running up to the crowd that had assembled and yelling: 'That's my baby! Oh my god!'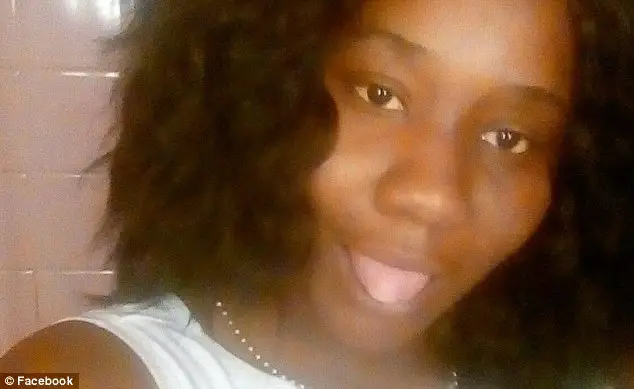 Once the video was brought to the attention of authorities, an investigation was launched.
After several hours, police were able to locate 27-year-old Ledrika Ford on the 500 block of Milgate Street, in Utica.
In a statement released on Saturday morning, Utica Police said the young mom told officers that she was unsure as to how her child ended up on the street.
'She advised officers that the infant was secured in the rear of a vehicle that she was in when they left a location on Bleecker Street,' the statement read.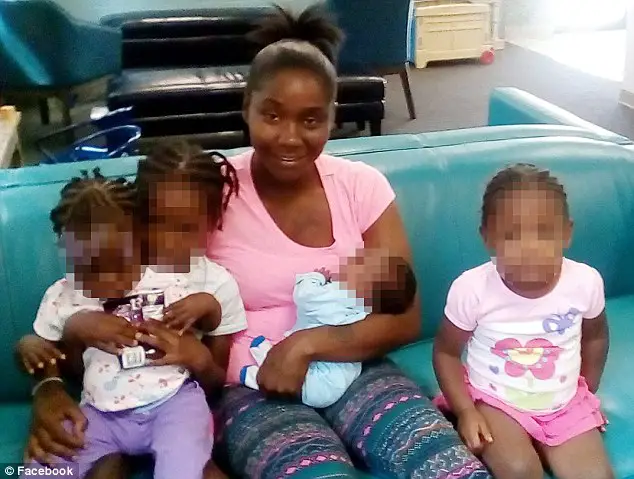 'A short time later, she looked to the back seat and found that the child was not there.'
'They immediately returned to the area of Pellettieri Avenue and Bleecker Street where they located her child.'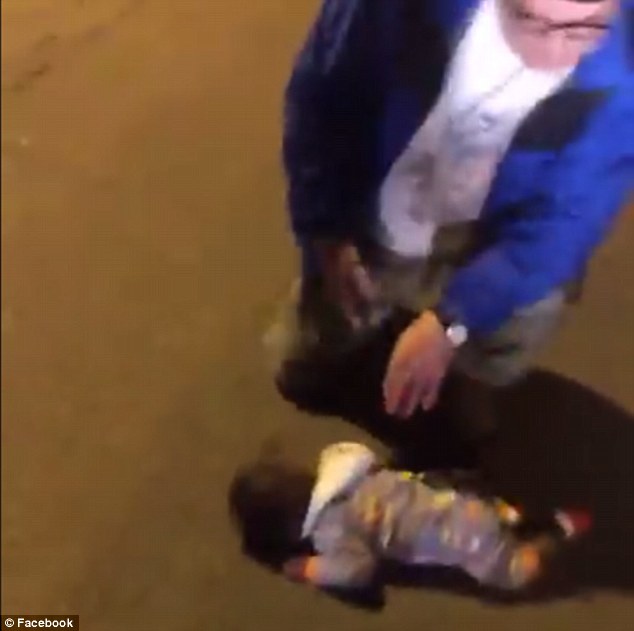 Two Utica Police officers and two workers from Oneida County Child Protective Services met at Ford's home on Saturday around 11.30am.
After the two-hour visit, the nine-month-old baby and Ford's other three children – ages one, two and five – were taken away.
Ford could be heard crying as the car containing her kids drove away.
The 27-year-old mother, who is not in police custody, was charged with the misdemeanor of endangering the welfare of a child.
She could face uo to one year in prison if convicted. She is due back in court on Friday, March 23.
The baby was taken to a local hospital for evaluation, but police have yet to release the condition of the baby.