A hysterical 911 call has been released of the dramatic moment Nick Gordon called cops on his girlfriend.
Gordon can be heard breaking down in hysterics in the early hours of Saturday morning.
He told authorities that he was the victim of abuse.
Gordon was arrested by police for battery on his girlfriend Laura Leal.
He allegedly punched her multiple times in the face and chest according to an arrest report from the Seminole County Sheriff's Office.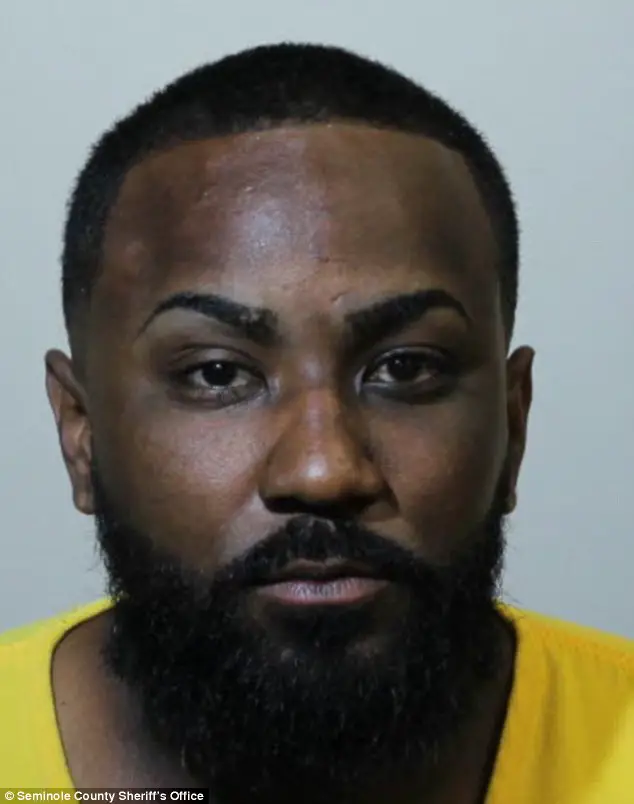 Leal was left with a bloody lip after the attack, while Gordon, 29, had no visible injuries.
However he did have a small cut on his thumb.
Gordon, who was in a relationship with Bobbi Kristina Brown up until her death in 2015, was booked at 1:28am on Saturday.
Gordon was eventually released at 4:37pm on Sunday after posting $500 bond.
Leal refused to press charges.
'My girlfriend is acting insane,' said Gordon in his first 911 call, which lasted more than two minutes.
He seemed to have trouble speaking and there were a handful of long silent pauses.
Gordon also said at one point: 'She grabbed my penis.'
He then tried to recount what had happened that night but struggled to put together sentences.
He also could not tell the dispatcher his address.
For the entire call, Leal could be heard yelling in the background.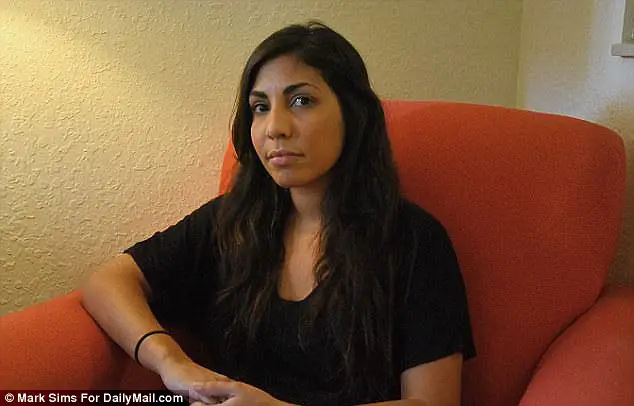 Leal is heard going after Gordon, at one point she could be heard gasping in disbelief, before he said: 'Oh my god, she ripped my shirt.'
The line went dead soon after but Gordon called back. This time he spoke to dispatchers for over three minutes.
'I feel so lame cause I'm getting beat up by a woman,' said Gordon, who began sobbing less than a minute into the call.
The crying got worse after Leal threw a bottle at Gordon.
'I feel so horrible,' Gordon sobbed over the phone.
'I feel so lame dude.'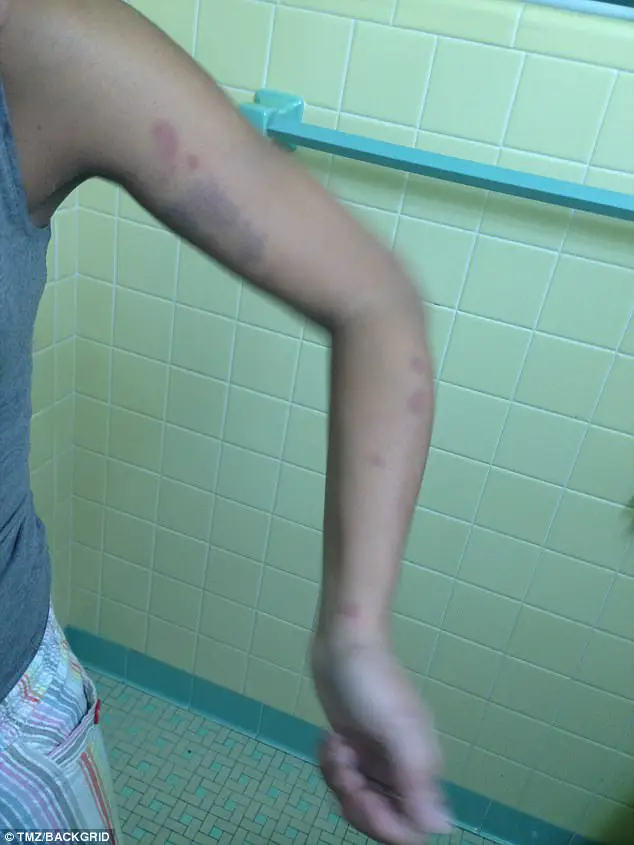 Once police did arrive on the scene it was Gordon who found himself in handcuffs.
'Gordon stated that he just wanted Leal to leave his residence due to her ripping his shirt and throwing a bottle at him,' read the police report.
'Gordon stated that she attacked him for no reason and that she is "crazy."
He told police that he just wanted her to leave his residence. Gordon was handcuffed and taken to the John E. Polk Correctional Facility.
Despite Gordon's claim Leal was the aggressor, the responding officers determined that Leal's bloody lip gave them probable cause in the case.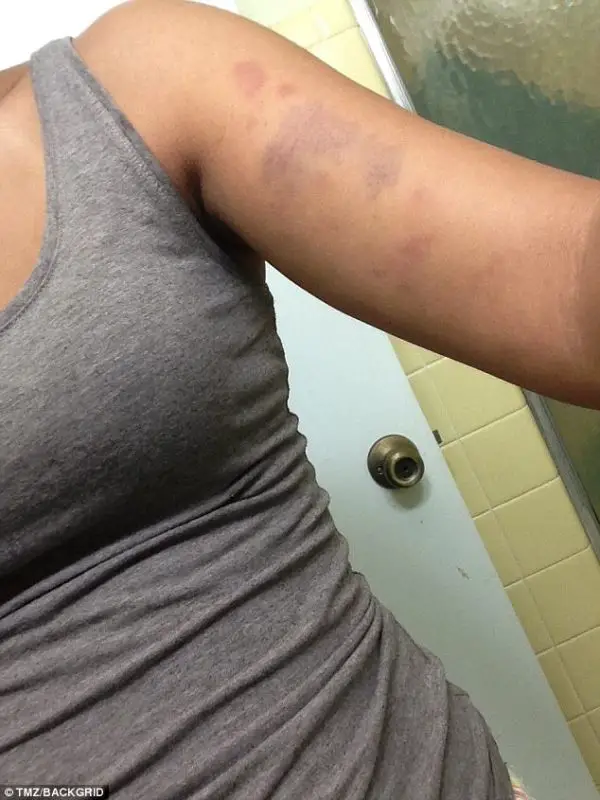 Gordon was previously arrested in June for battery and false imprisonment of Leal.
He told police he pinned her to a bed and began to punch her while the two were living at his mother's home.
Leal later dropped those charges and told DailyMail.com that it was all her fault.
Gordon was found liable in a wrongful death lawsuit of his ex-girlfriend Bobbi Kristina.
He owes the estate 36 million dollars.
His domestic violence arrest on Saturday comes less than two weeks after Bobby Brown came out and shockingly said he wanted to see Gordon locked up and 'raped'.
Brown told Rolling Stone that the wrongful death lawsuit wasn't enough and he wanted to see Gordon punished.
'He's still walking around free,' Brown said.
'If he was locked up somewhere where somebody can rape him, that's just how I feel. He raped me by taking my daughter away.'