I AM PROUD OF MY SKIN TONE. I DO NOT NEED TO LIGHTEN MY SKIN,
I cannot believe we are still having this conversation in 2017.
Skincare brand Nivea has been slammed for an advert that shows a black woman using their product to lighten her skin.
This just weeks after Dove released a highly questionable advert showing a black woman taking off her t-shirt to reveal a white woman underneath.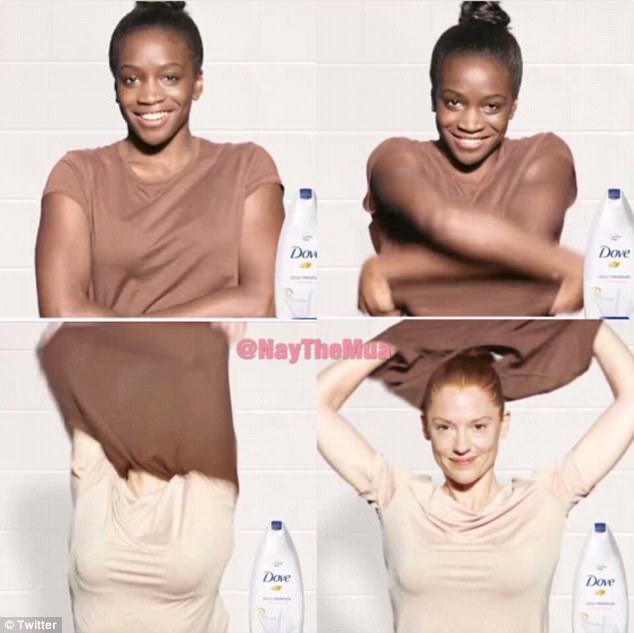 The advert for Nivea's Natural Fairness shows the model's complexion changing as she applies the skin cream.
The advert boasts that it can make darker skin tones 'visibly lighter'.
The advert has appeared in several African countries and has been heavily criticized on social media.
Many are calling the advert racist and calling for a boycott of the company.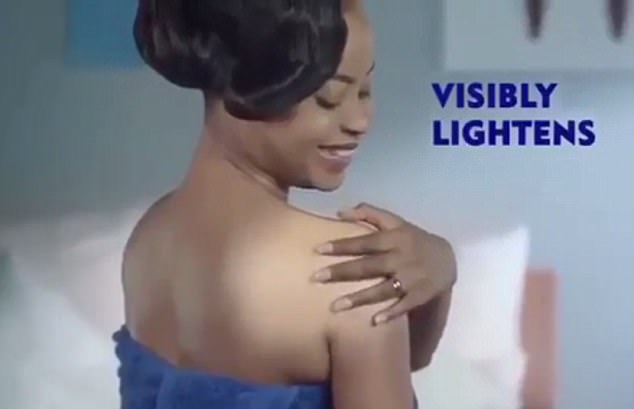 The TV advert has appeared in Nigeria, Ghana, Cameroon and Senegal.
A big marketing campaign has also seen billboards of the ad appear in the cities.
Appearing in the advert is former Miss Nigeria Omowunmi Akinnifesi. She is seen happily gloating that 'visibly fairer skin' makes her feel 'younger.'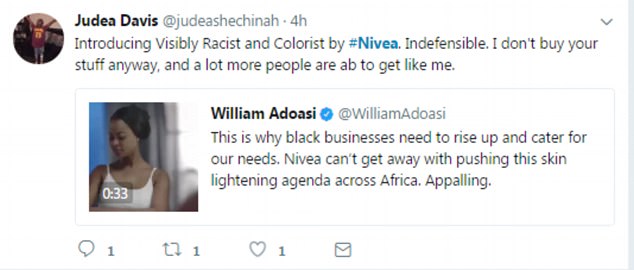 Social media users across the world have been expressing their anger and calling for Nivea to ditch the adverts. 
London entrepreneur William Adoasi, wrote on Twitter: 'This is why black businesses need to rise up and cater for our needs.'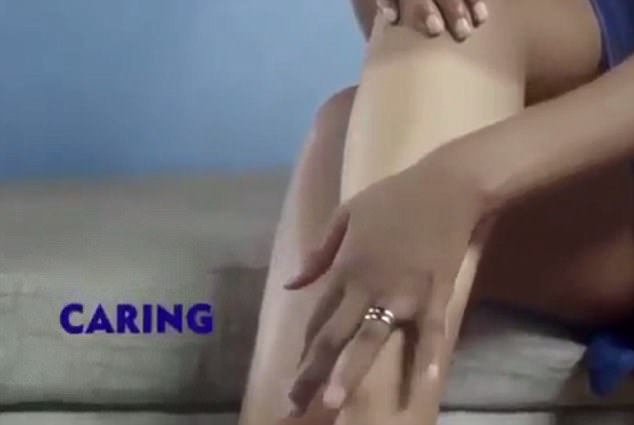 He added: 'Nivea can't get away with pushing this skin lightening agenda across Africa. Appalling.'

British artist Fuse ODG, full name Nana Richard Abiona, posted an image on his Instagram, writing: 'Kindly take down these billboards you have placed all over our beloved countries in Africa.'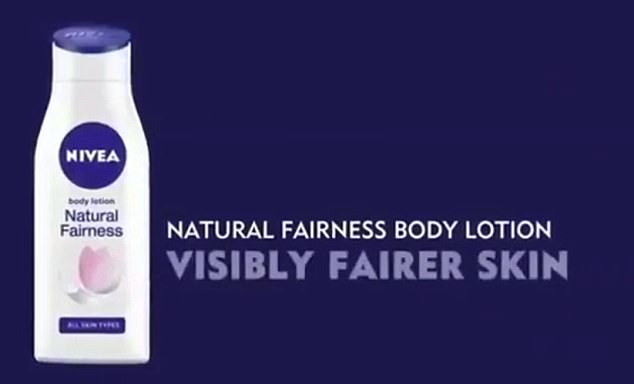 'I saw this one with my own eyes today in Ghana and we love our complexion the way it is. And if you don't take these down. We will.'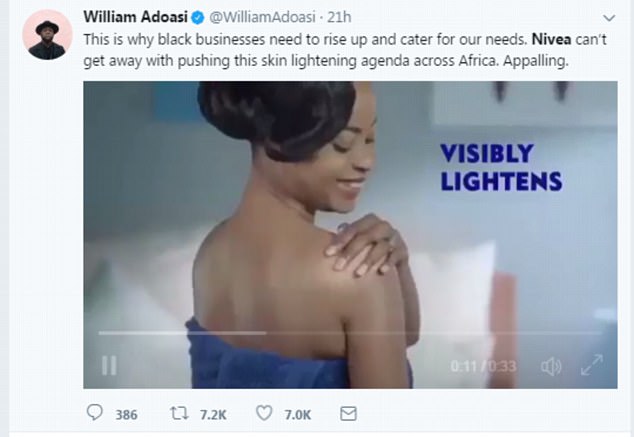 'Every African everywhere should stop buying any Nivea product. Tag the Nivea branch from your country so they understand how foolish this is!'
While most of people have expressed their anger at the ad, others have pointed out that if the demand was not there for skin-lightening products, Nivea would not be selling them.