If you say you're a Destiny's Child fan you need to give Michelle Williams props.
She came into the best-selling girl group at a time when, for whatever reason, three bandmates had left.
She contributed to some of the best songs including Survivor and Independent Women. Quite simply if she hadn't committed to the group, they may not be a Destiny's Child as we now know it.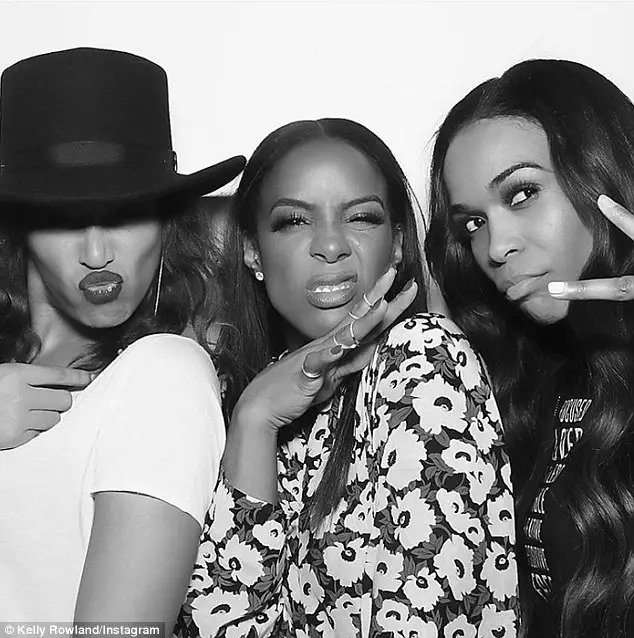 It breaks my heart when I think about the amount of abuse she gets. She is very talented but admittedly did take a back seat in the group. Because in a girl group there is nearly always a lead singer – and that was Beyoncé.
Bravely, Michelle admitted on Wednesday that when Destiny's Child were at the height of their fame, all she felt was depression.
'I was suicidal … and wanted out,' she confessed during an appearance on The Talk on Wednesday.
Williams, 37, said she had started suffering from depression when she was 13.
Her depression manifested throughout her late teens and 20s – even as she hit the big time with Kelly Rowland and Beyonce Knowles.
'I'm in one of the top-selling female groups of all time, suffering with depression,' the singer recalled.
'When I disclosed it to our manager Beyonce's dad Mathew Knowles] at the time, bless his heart, he was like, 'You all just signed a multi-million dollar deal. You're about to go on tour. What do you have to be depressed about?" she said. 
Her depression then worsened, sadly to the point where she thought about killing herself.
It wasn't until her 30s, she said, that she learned that what she was feeling had a name and a clinical diagnosis. 
After her interview aired on the CBS daytime chat show, Williams tweeted: Thank you @TheTalkCBS for being a safe place to talk about #depression #mentalhealthawareness!! Don't be afraid to reach out for help!'
Shockingly, after her courageous interview Calebs Kids Foundation shared screenshots of Instagram users making fun of Michelle.
The 'Believe In Me' singer shared the post on her Instagram page, where the charity commended her for speaking out.
"We commend the strength @michellewilliams in telling her story. We will continue to do our part to help STOP THE STIGMA ASSOCIATED WITH MENTAL ILLNESS'.
Williams joined Destiny's Child in 2000, forming a trio with Rowland and Beyonce after the departure of three members.
In 2001, the group released Independent Women Part 1 that topped the charts for 11 weeks.
Williams has gone on to forge a successful solo career as a gospel artist.
She has also starred on Broadway and in London's West End, as well as appearing in several television shows.