Many of us growing up will have been spanked by our parents.
But the punishment these 'parents' gave their 12-year-old daughter isn't even sanctioned by the U.S government anymore.
Dion Stevens, 34, and Malisa Stevens, 41, were charged this week with aggravated assault after they admitted waterboarding their child back in April.
The terrible incident is said to have taken place inside their Aliquippa home.
Authorities say they were made aware of the abuse by an anonymous tipster, and went to interview the family at the time.
The girl recalled her trauma both to police and to Beaver County children and youth officials.
She admitted that her parents dragged her into the basement of her home, and bound her to a chair with packing tape. 
A wet towel was placed over her face and her chair was tilted backward.
Then, unbelievably, her own parents poured a bucket of cold water onto her to prevent her from breathing.
The police report reveals that the couple 'openly admitted' that they tried to 'waterboard' the child 'because they were punishing her'.
The Stevens say they learned about waterboarding 'through a movie'. 
They were both charged with strangulation, aggravated assault, unlawful restraint, child endangerment and reckless endangerment.
But after the admission the pair went on the run and have been evading police since May.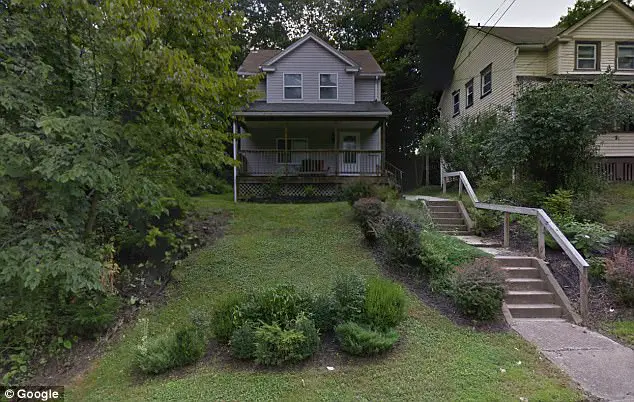 They were charged last week and a local district attorney said Tuesday the pair are expected to turn themselves in. 
'Their attorney is in communication with the officer who has filed the charges and they're scheduling a date and time to turn themselves in,' David Lozier told the Pittsburgh Post-Gazette.