Renting an RV can be a great way to travel with your family or a group of people. You'll have access to all the amenities that you need, like beds, kitchens, and bathrooms, but also feel like you're out in nature at the same time. But before you sign anything make sure you know these 10 essential tips which will help make your experience as smooth as possible!
1. Know How Much You'll Want To Pay For Rent
The most important tip to remember is to not spend more than you have to. The most expensive part of renting an RV is usually the rental fee, but there are ways that you can save money on that. For example, you could share the costs with other people or consider renting it for a longer period. You should also know how to compare RV rental prices online; the best way to do this is to visit several different websites or RV rental firms and compare their prices. You'll also want to look for any extra charges that might be added on, such as a cleaning fee, a refueling charge, an early return fee, etc.
2. Research Your Options
To get the best possible customer service, you should do some research first. You can start by checking out reviews of RV rental companies online to find the one that's right for you. Most reputable companies will have positive reviews on their site, but also check out what people are saying about them on third-party sites like Yelp to get a better idea of their customer service. You should also read up on the amenities that are included with your RV rental so you know what to expect.
3. Decide On A Budget
Once you have an idea of how much money you'll want to spend, decide on a total budget for your trip. Then figure out how much each person will be paying for lodging (if they're sharing costs with you) and how much money everyone will need to bring with them to cover the cost of meals, activities, etc. Next, divide up that number by however many days you'll be traveling so you know how much each person should spend per day. Then allocate these funds in envelopes for each person so they can't use more than their portion!
4. Make A Shopping List
Now that you know what kind of food items everyone needs, make a list to take with you when you go shopping. This way, there won't be any surprises when it comes time to pay because nobody forgot anything! When making your list, keep in mind RV essentials you need to bring with you and that some people might have dietary restrictions, so take those into account as well. Then try to stick to the list as best you can because it's easy to overspend when you don't have a budget in mind!
5. Secure The Right Kind Of Insurance
Before you rent an RV, make sure that your insurance covers any damage or accidents that might occur while it's being used. If not, your regular car insurance might include coverage for RVs up to a certain value – so check with your provider before booking anything! You should also read the rental agreement carefully before signing anything and ask any questions that come up during this process.
6. Know How To Drive An RV Beforehand
Driving an RV is different from driving a car, especially if it's your first time! Before you rent an RV, make sure that you've had some practice driving one. There are often short courses or seminars held at rental companies which provide this kind of training. This way, nobody will be surprised when it comes time to drive and everyone will feel more comfortable behind the wheel!
7. Do You Need To Have A Special License?
Don't forget to take a look at your state's license requirements before renting an RV – especially if you plan on driving it across state lines! In most states, licenses for smaller RVs (under 26 ft.) only require a standard auto driver's license but larger vehicles usually require something special like a CDL. Make sure that all drivers in your party have the correct knowledge and experience before taking an RV on the road!
8. Test All The Beds And Seats First
Make sure that all of the beds and seats are in working order before you drive off anywhere. Each bed should have fresh linens, be properly made up, and not sag when you sit on it or lie down. If any of the beds seem faulty, notify the rental company so they can fix it before your trip begins. This is especially important because some beds are used more than others (such as the kids' bunks) and they should be checked regularly to make sure they're comfortable. You should also try out every seat to make sure that they recline or swivel correctly – this way there won't be any frustrating surprises when everyone is trying to watch a movie during your journey!
9. Check For Spare Parts And Tools
Before leaving on your trip, make sure that you have everything that you'll need in case of emergencies. Bring a spare tire, some basic tools, and any extra parts (like lightbulbs) that might come in handy during your trip. This way, you won't be stranded anywhere when you least expect it! Make sure to also check with the rental company for any items that they provide so everyone's prepared.
10. Pick The Right Kind Of Vehicle
Since there are different kinds of RVs out there, make sure to pick one that suits your needs best! If you plan on traveling off-road, choose an RV instead of a trailer, and if you and your group travel frequently, consider buying an RV instead of renting one every time. By transporting yourself rather than hiring someone else to do it, you'll save money in the long run!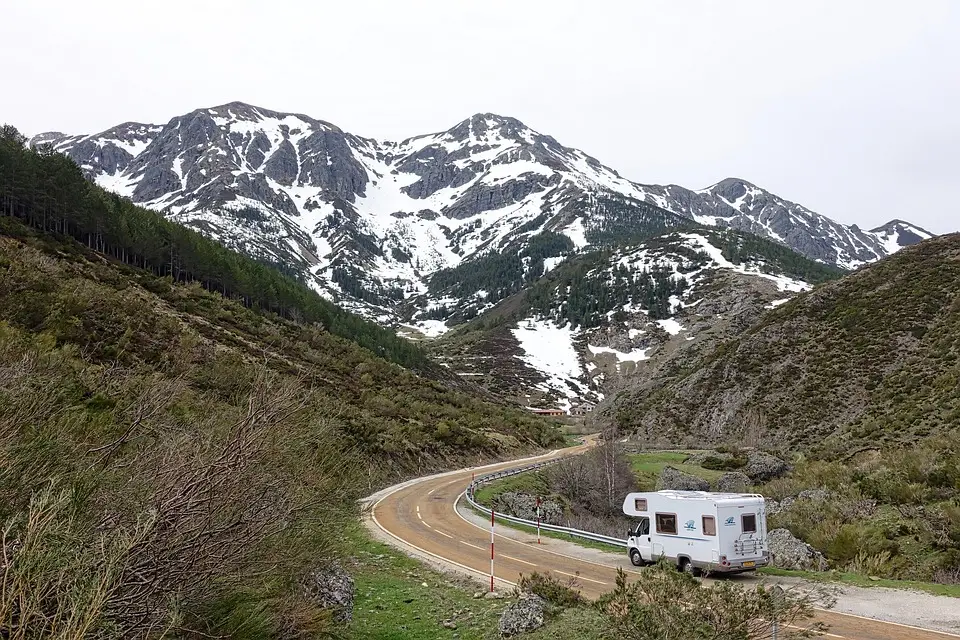 Renting an RV can be a great way to travel with your family or group of friends! You can go anywhere you want and enjoy the scenery you wouldn't be able to enjoy otherwise! But before you sign anything, make sure you know these essential tips which will help make your experience as smooth as possible!