Thank God for modern medicine.
HIV is no longer a death sentence and people who are diagnosed with the disease can live full lives.
But of course, there is still a huge amount of misunderstanding and stigma surrounding the condition. 
Some still believe that the illness is a 'gay disease' and they can catch it from drinking from the same glass as a postive person. 
Others believe you'd be at risk from eating food prepared by an HIV positive person.
Which is why a Canadian pop-up restaurant has set up shop to help #SmashStigma.
Casey House is a speciality HIV/AIDS hospital in Toronto and they've just launched a restaurant.
The eatery exclusively employs staff who are HIV positive. Over two days, June's Eatery has been serving four-course dinners for $125 to 200 customers, in a bid to 'Break Bread, Smash Stigma'.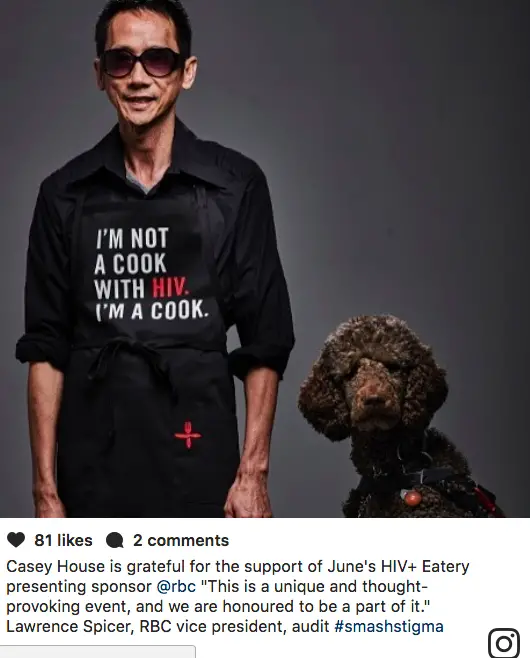 All 14 members of staff have HIV,
Inside the venue cool slogans are emblazoned inside such as 'I got HIV from pasta. Said no one ever.' And 'Remember when people thought they could get HIV from toilet seats? LOL.'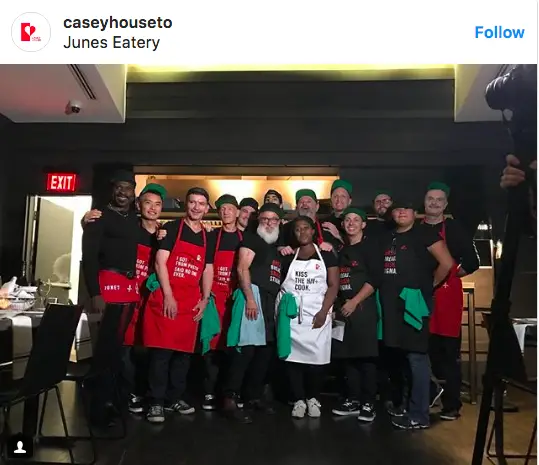 In a statement the restaurant said: 'For many people living with HIV, it's the stigma that hurts the most,' the restaurant says in a statement. 'June's HIV+ Eatery is an opportunity to fight stigma with every bite.'
To come together in a show of love, support and acceptance, and to dispel the myths about HIV that condemn so many to suffer in silence.'
According to Joanne Simons, head of Casey House, there are plans for more pop-ups. 'We'd love to be able to do it in places like New York and San Francisco and London,' she tells out.com.