She's the 23 Grand Slam winning tennis player who accidentally announced in April that she was expecting her first child.
Now Serena Williams has revealed she hopes to be back on the tennis court as early as January. 
The 35-year-old mom to be has shared her plans for her sporting future in a new interview with Vanity Fair.
The Wimbledon champ who is set to give birth in September, stuns on the cover of the August issue.  
The striking portrait is photographed by acclaimed photographer Annie Leibovitz, who first shot Williams, alongside her sister Venus, when she was just 16 years old. 
Speaking of he career plans the sporting legend says: 'I don't think my story is over yet.'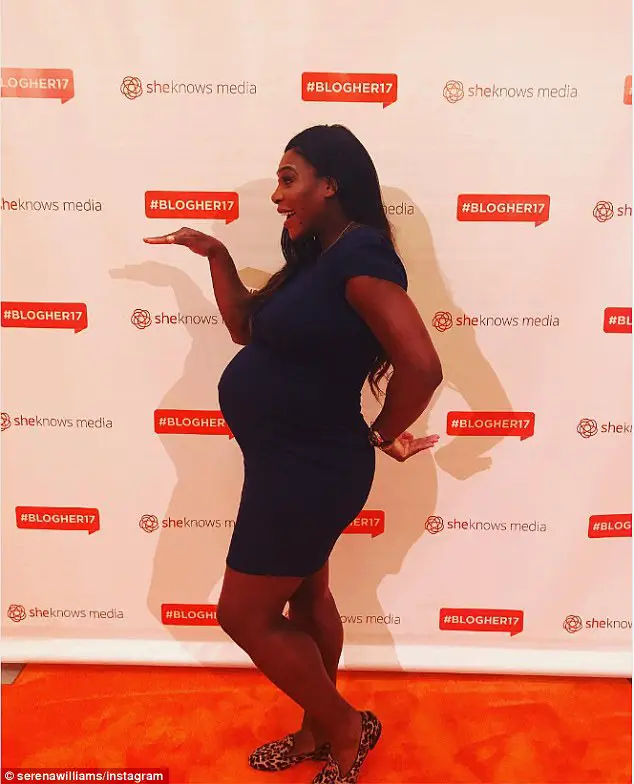 Williams recalled learning about her pregnancy a week before the beginning of the Australian Open in January this year. 
She felt unwell and at the suggestion of her friend took a pregnancy test. 
Williams explains: 'I'll take it just because (a) to prove you wrong and (b) because it's fun, whatever. It's like a joke. Why not?' 
After taking the test, she forgot about it, thinking it could never be positive. 
When she finally checked the results, she says she 'did a double take and my heart dropped. Like literally it dropped.' 
Her first thought: 'Oh my God, this can't be—I've got to play a tournament. How am I going to play the Australian Open? I had planned on winning Wimbledon (her third straight) this year.' 
After discovering she was pregnant, Williams called her partner Alexis Ohanian. Without providing a reason, told him to fly to Melbourne earlier than previously planned. 
When Williams saw him, she wordlessly handed him a paper bag containing the six positive pregnant tests
He too was floored.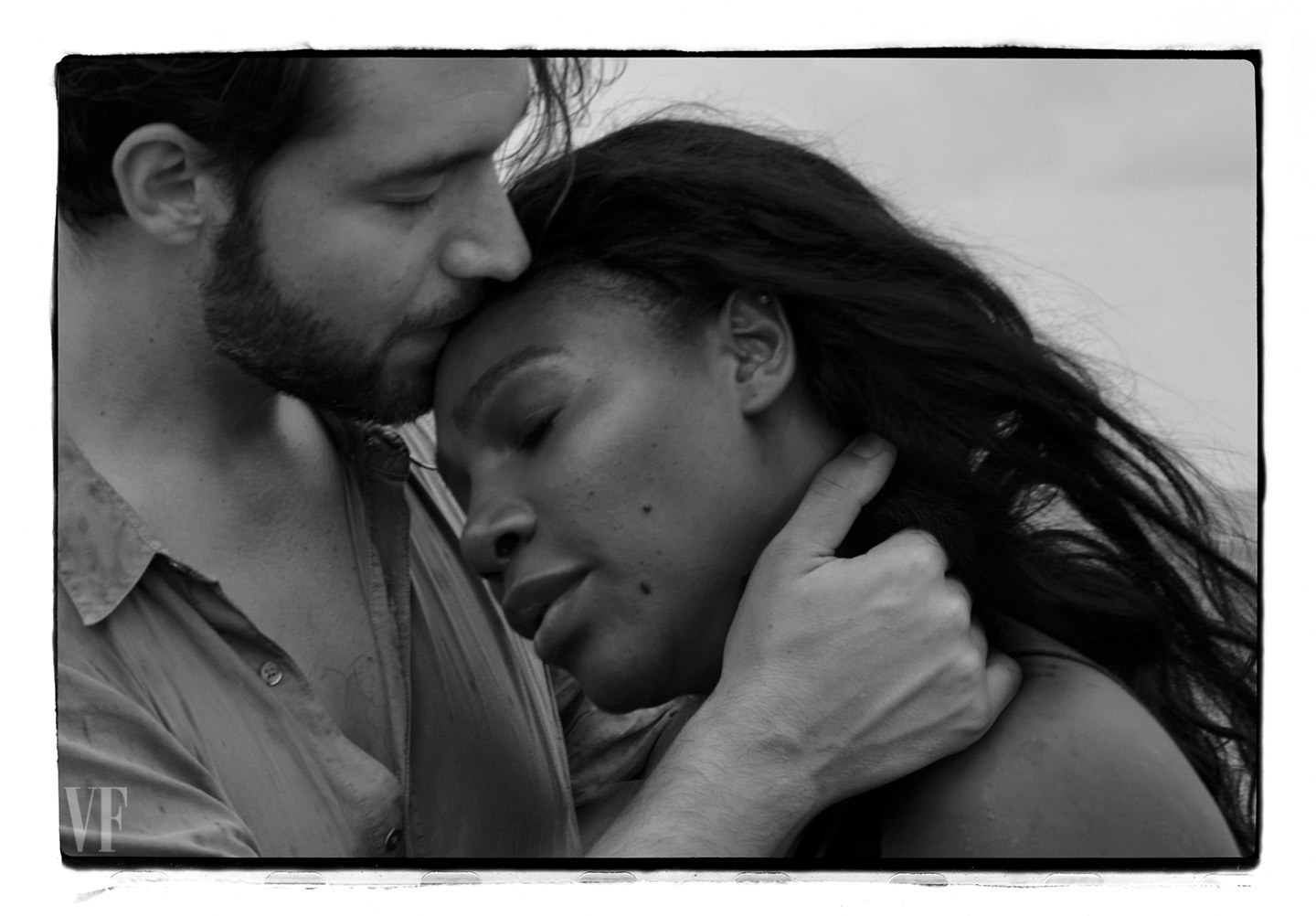 Now, a little more than six months pregnant, she is facing the reality that she is indeed having a baby with her soon-to-be husband.
'It just doesn't seem real. I don't know why. Am I having a baby?' she says. 
Serena first met Alexis at the Cavalieri Hotel in Rome in May 2015 when the Reddit co-founder innocently sat at the table beside hers. Serena pretended to know about Reddit, while he withheld the fact that he had 'never watched a tennis match on television or in real life'.
Their first date saw the pair roam the streets of Paris for six hours while Serena was in town for the French Open.
Ohanian later proposed to Williams in December 2016 at virtually the same spot where he had first met her.
They plan to marry this fall.
Of Ohanian's proposal at the Cavalieri, for which he had asked her to fly to Italy under the guise of a spontaneous trip, Williams says, 'I knew it was coming. I was like, "Serena, you're 35, you're ready. This is what you want."' 
Ohanian says he knew he wanted to marry Williams because she was helping him become the best version of himself: 'I felt like a door had been opened to a person who made me want to be my best self,' he says. 
'I find myself just wanting to be better by simply being around her because of the standard she holds.'