A priest is supposed to offer us spiritual guidance and prayer.
But sadly, most of us know a case where a priest has taken advantage of his position – whether it's sexually or financially.
But so-called priest, Light Monyeki's, reckless and stupid request in the name of Jesus is beyond belief.
The idiot tried to prove that his congregation were 'immortal' by feeding them rat poison. 
The horrifying incident took place in Soshanguve, South Africa. 
The priest convinced his congregation they should not fear death, as they were both 'superhuman' and 'immortal.'
He then proceeded to pour bottles of water contaminated with rat poison into their mouths. Blinded by faith, his followers were more than happy to oblige.
Monyeki said to his church members: "We do not need to proclaim faith because we are believers. Death has no power over us."
The priest first drank the poison fluid himself, before pouring it down the throats of his loyal congregation.
Predictably, many started to complain of crippling stomach pains.
By the evening, five of them had died.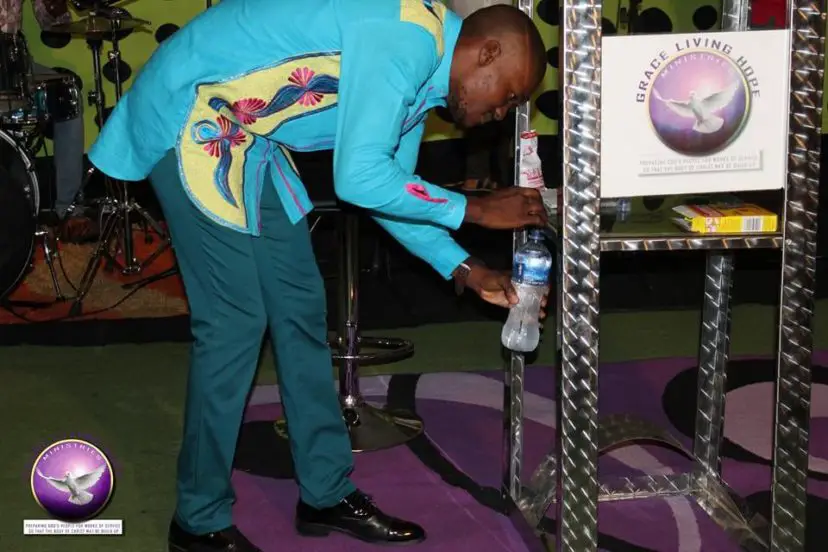 A further 13 were taken to hospital for the ingestion of the lethal drink.
Despite his grotesque actions Monyeki is reportedly denying responsibility.
Instead he bizarrely declared: "Too much of any good thing could be bad."
The incident sparked a police investigation, but so far no arrests were made.
Monyeki has faced widespread criticism since the photographs were posted online. 
Sampson Gyebi Dankwa said: 'This pastor is SICK! Rat poison to your congregants? Have you tasted it? First heal yourself from whatever is causing you to feed your members with a deadly substance.' 
Brenda Crooks wrote: 'Why are you giving people poison in the form of Rattex. You are ungodly and an absolute disgrace to your so-called profession. SHAME ON YOU!'
Meanwhile the priest is getting ready to celebrate Christmas and New Year with the congregation of people he didn't kill.