Hui Wang should not have to bury her son.
But a cruel and sadistic monster took away her 15-year-old boy Peter Wang.
He was among the 17 shot dead at Marjory Stoneman Douglas High School last week.
The brave Florida high student held the door open so his classmates could run from the gunman.
Peter was buried on Tuesday – as more funerals are held for the victims of the shooting massacre.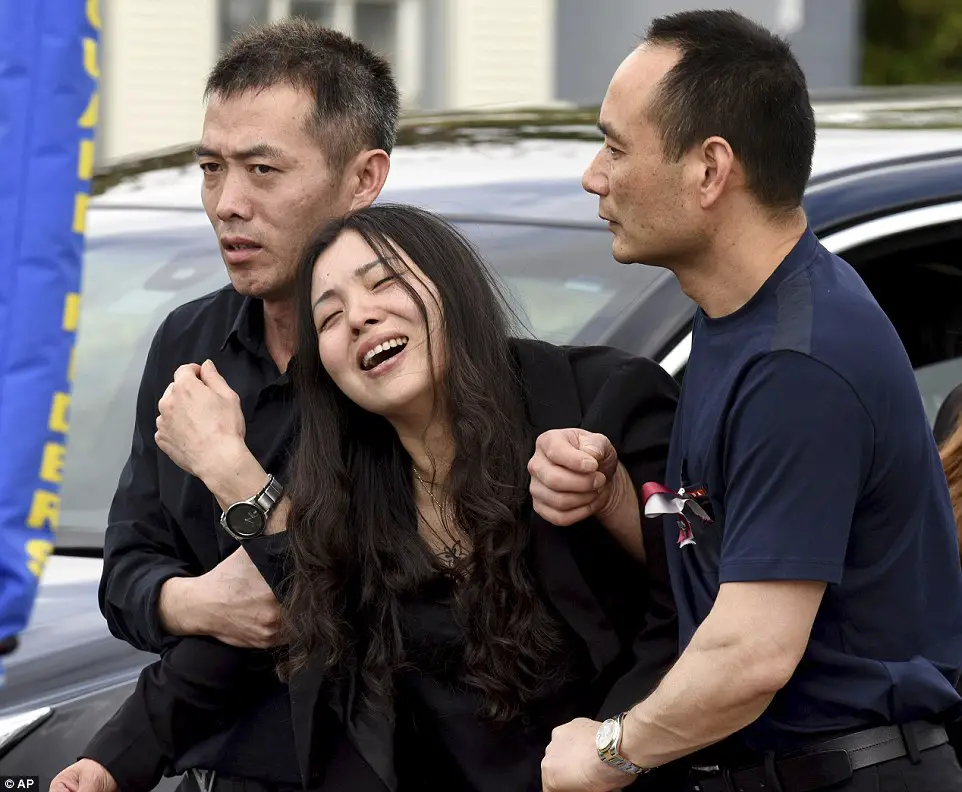 The heroic student was last seen alive wearing his ROTC uniform.
The courageous young man held the door open so other students could seek safety from the gunfire.
Peter's sobbing mother Hui Wang was overcome with grief at his funeral in Coral Springs.
The grieving mom had to be helped into a car following the service.
'I watched you walking to school on February 14,' Wang had said earlier at his funeral.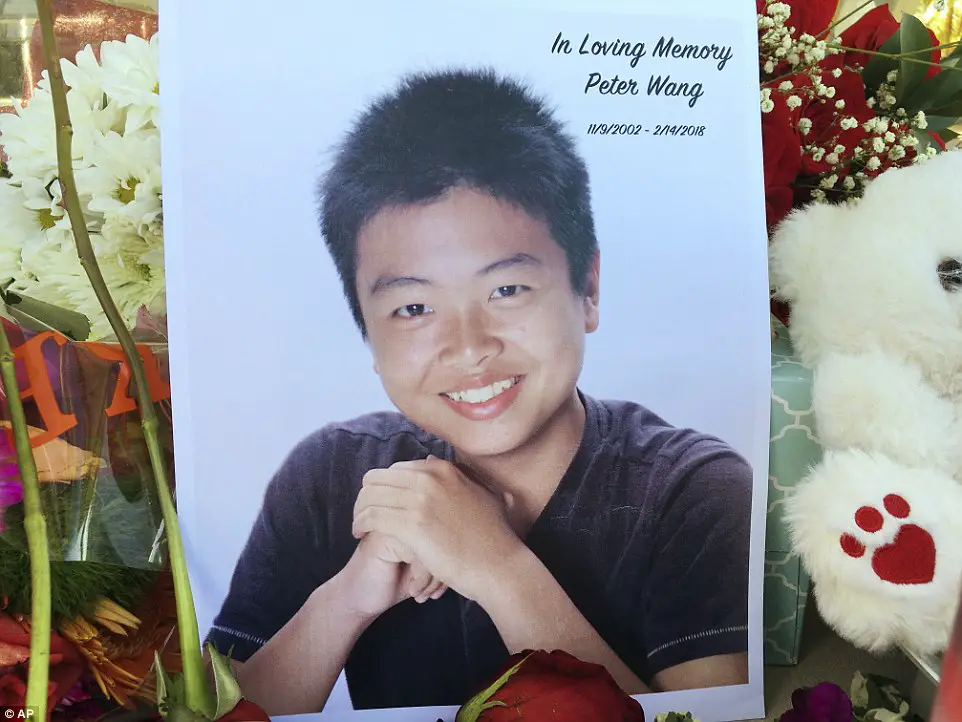 'Now my body is bleeding in unbearable pain.'
'Baby, am I in a nightmare? This is unbearable. Baby, hold my hand, reach me. Baby, I'm stuck in this nightmare. Lead the way out.'
Peter was buried in his ROTC uniform and was honored with an Army Medal of Heroism.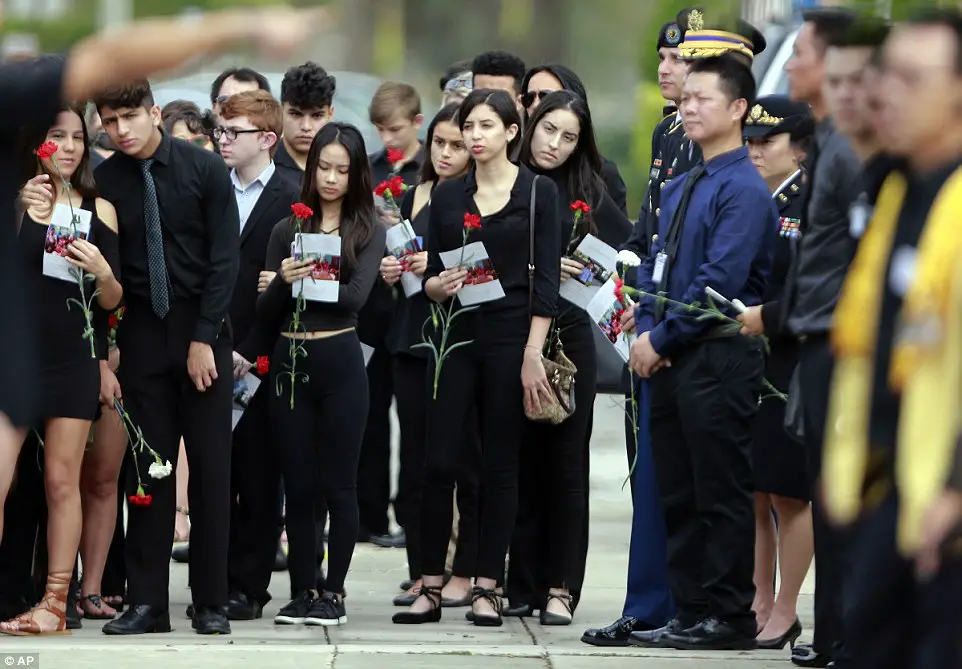 His family were given a second medal as a keepsake.
His coffin was draped in a US flag and white doves were released at the end of the service.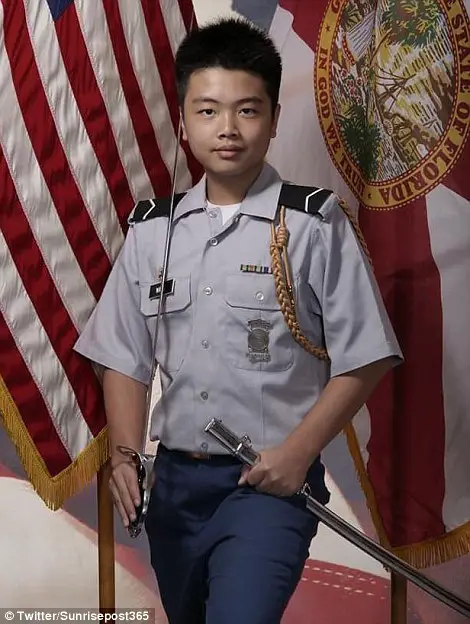 The teen had been planning on attending the United States Military Academy at West Point after high school.
He was posthumously admitted to the academy's class of 2025 following his tragic death.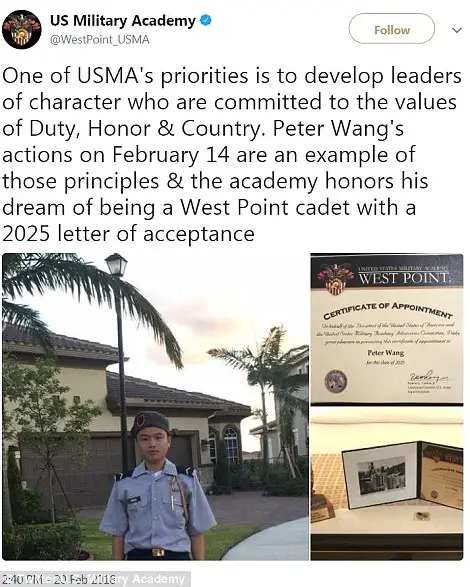 'One of USMA's priorities is to develop leaders of character who are committed to the values of Duty, Honor and Country,' the academy said on Tuesday.
'Peter Wang's actions on February 14 are an example of those principles and the academy honors his dream of being a West Point cadet with a 2025 letter of acceptance.'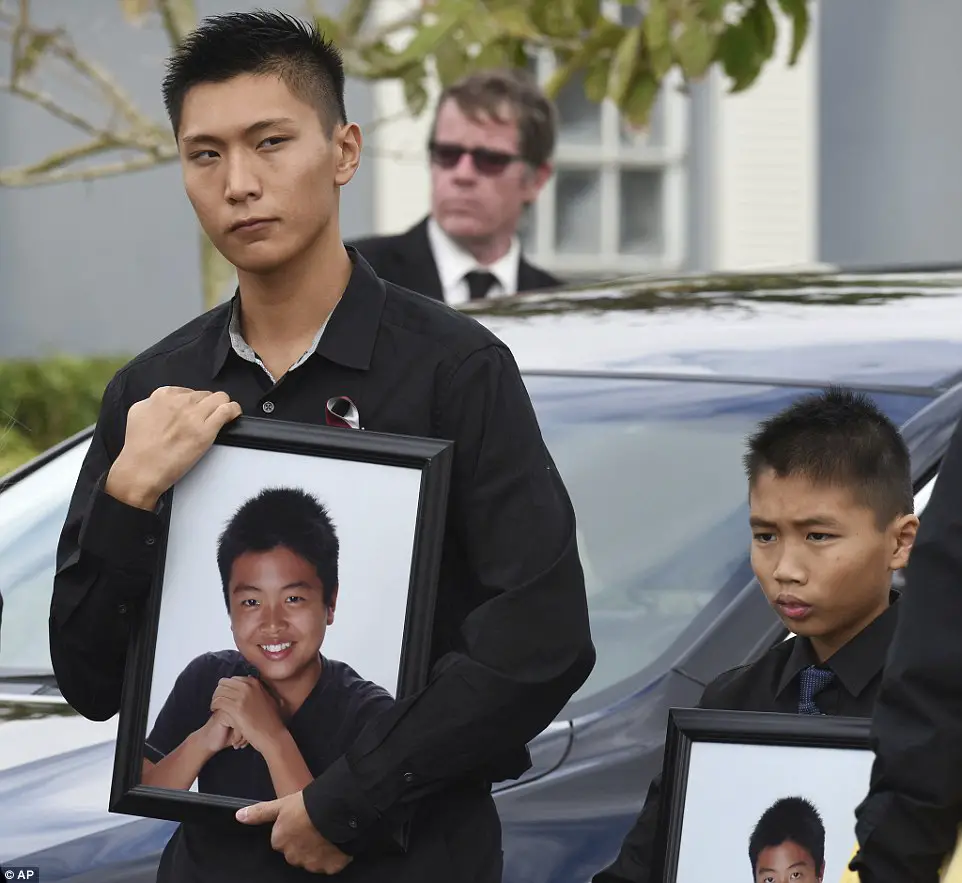 Governor Rick Scott also directed the Florida National Guard to honor Peter – as well as two other ROTC students – at their funerals this week.
Members of the guard, dressed in full uniform, were among those to pay their respects at the emotional service.
Jesse Pan, a neighbor and friend of Peter's family, told the BBC Chinese Service he is trying to support the teenager's parents.
"I was there with his parents, helping translating and finding a funeral home," he said.
"His parents fainted as soon as they saw his body. He had got multiple shots in front… So horrible."