A tense stand-off between the parents of Jocelyn Savage and R Kelly's crisis manager has been caught on camera.
Kelly was arrested on Thursday night in Chicago after federal prosecutors filed a 13-count indictment. Savage is said to be one of R Kelly's girlfriends. The other is thought to be 21-year-old Azriel Clary . 
During a press conference, Darrell Johnson, spoke to reporters about Kelly's new charges. 
But he was soon cut off by Jocelyn Savage's father, Tim. He loudly asked: "Where's my daughter at? Where's she at? Answer that question!"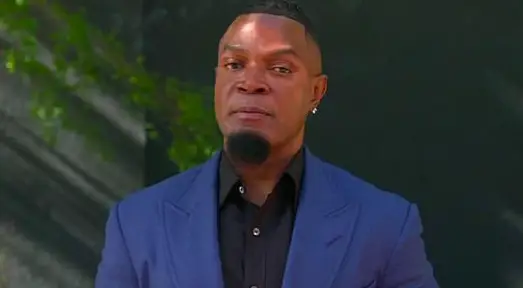 Johnson refused to answer the question, and instead told the heartbroken family: "I'm a crisis manager. I am not a babysitter."
The "I Believe I Can Fly" artist was indicted by a grand jury on 13 federal counts. The Grammy award winning artist allegedly filmed himself raping underage girls.
Kelly is already facing sexual abuse charges brought by Illinois prosecutors, reports CNN.
A five-count indictment was also filed in New York by federal prosecutors. It accuses the singer of running a sex ring.   
The Savages appeared in the documentary Surviving R Kelly. They claim their daughter has been brainwashed by the singer and cannot see them. 
Jocelyn ran off to be with Kelly shortly after meeting him backstage at a concert when she was only 17.
Timothy and his wife Jonelyn believe that she is being held captive by the singer, despite their daughter claiming she is happy. 
During the press conference, Kelly's crisis manager told Timothy Savage:
"First of all, I have nothing to do with your daughter. I'm not apart of any camp. I'm a contract worker who's hired to do a job. I don't work for Mr. Kelly, I work for [the singer's attorney] Steven Greenberg. I haven't been paid one dime, I foot my own weight."
https://www.instagram.com/p/Bz0dRmNhLha/
He did offer his "sympathy" for the family, and informed them he had not witnessed anything "harmful" in the six times he has seen Jocelyn.
"Our daughter's life is in danger," responded Jocelyn's father.
"We want to make sure she's healthy, well and fine."