Most of the time celebrities look flawless. They have everything on point, even when they look casual, going for a walk. So, when it comes to a red carpet event, they have extra preparations concerning the choice of dress, heels, hair, makeup etc. Nevertheless, things do not always turn out great and there were times when they have embarrassed themselves on the red carpet.
Celebs have made mistakes in choosing their outfit or revealing too much skin, but that is what brings them to the center of attention. There is a saying that there is no such thing as bad publicity and the stars only confirm it.
1. Karolína Kurková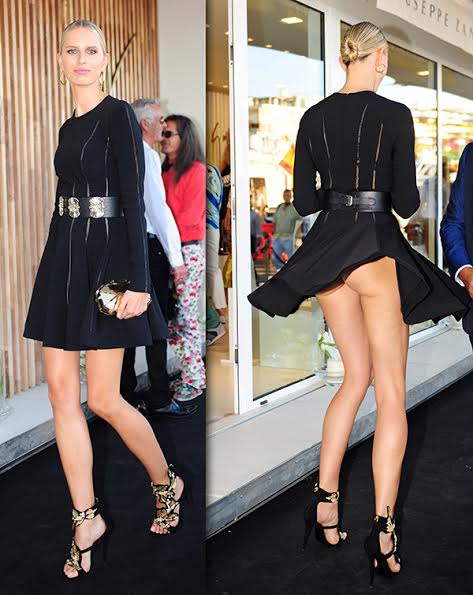 Not that we haven't seen Kurkova in bikini, and at least she's got the perfect body to show off, right?
2. Eva Longoria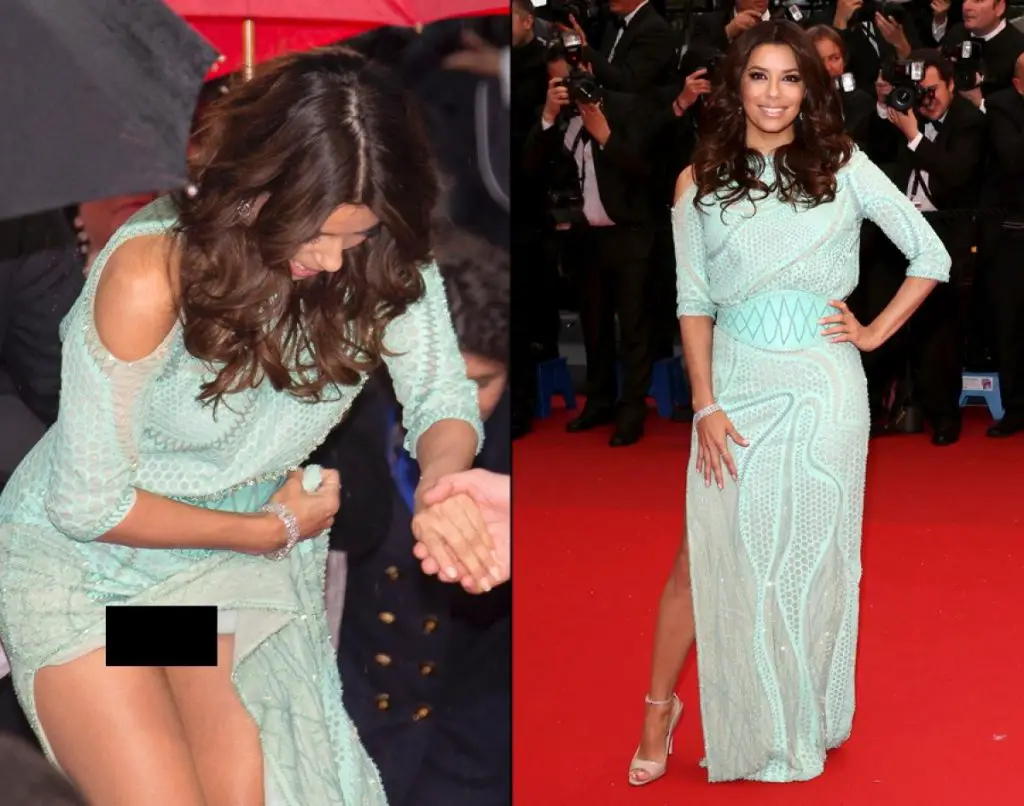 Sometimes even a long dress can cause an embarrassing moment. It had happened to Eva on the red carpet.
3. Cara Delevingne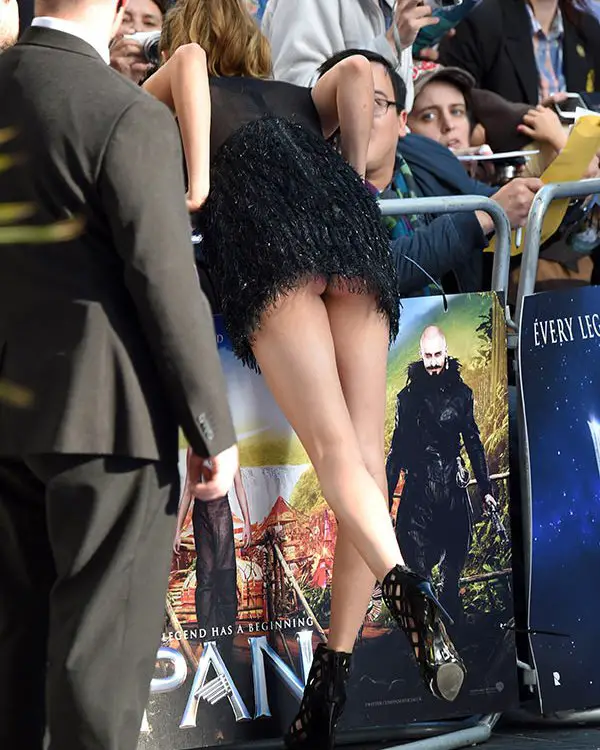 Looks like Cara will do anything for her fans, so signing an autograph she showed her bum.
4. Elizabeth Hurley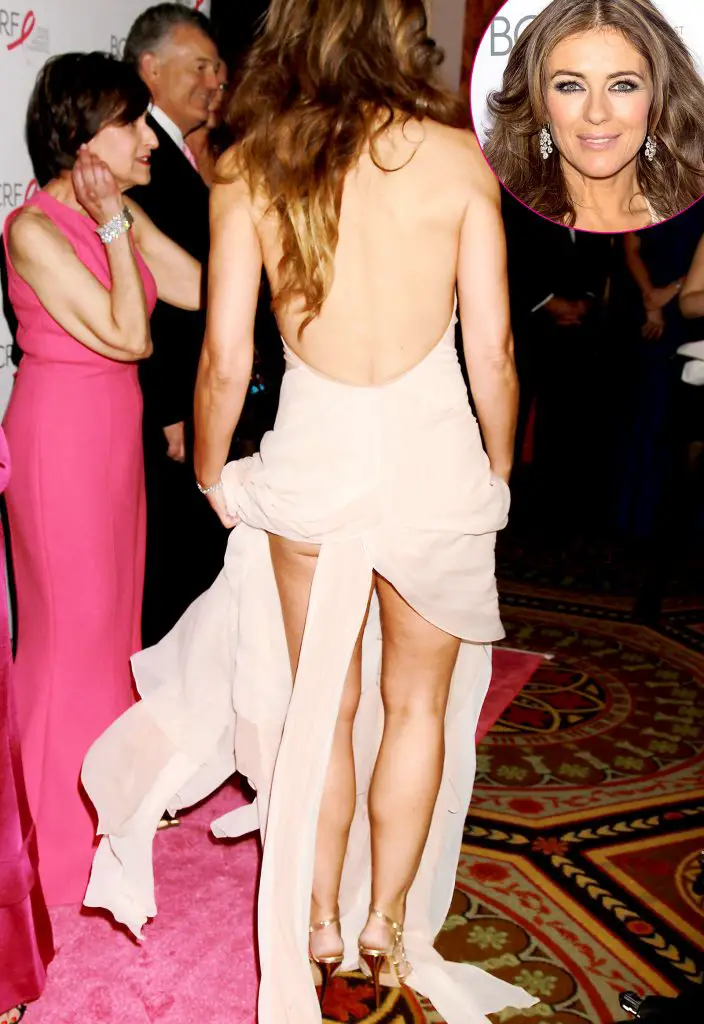 She is always looking flawless, but when she arrived at the 2015 Hot Pink Party organized by The Breast Cancer Research Foundation she revealed too much.
5.Mariah Carey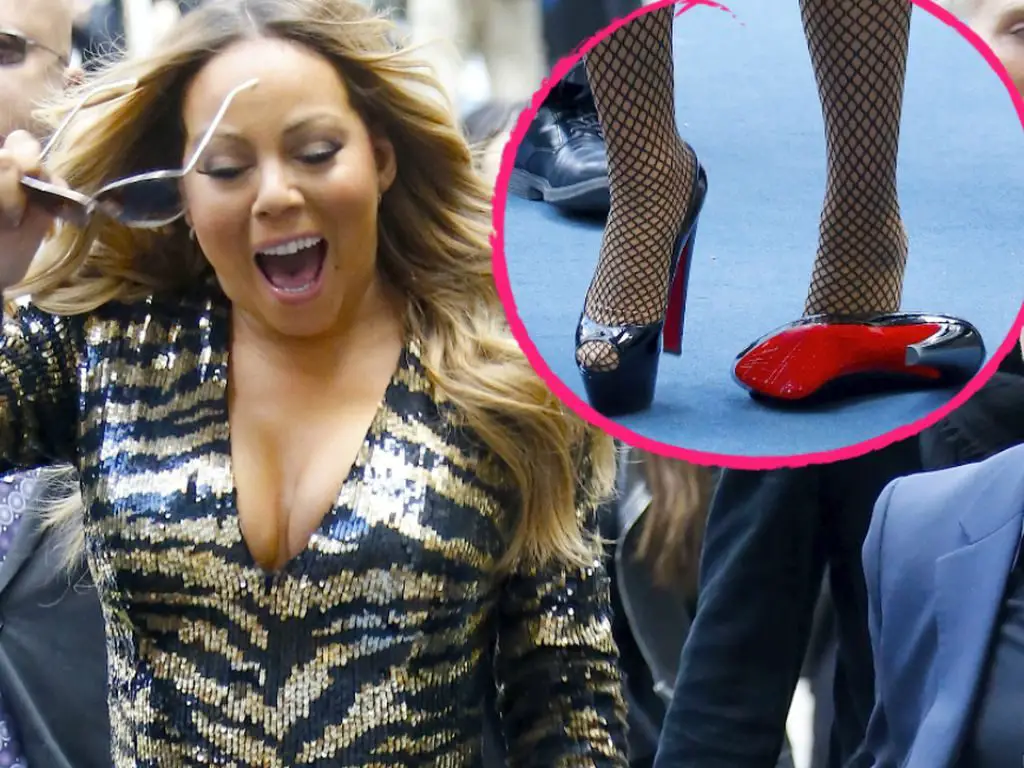 Mariah should wear another pair of Louboutins that will at least keep her safe.
6. Tania Buckley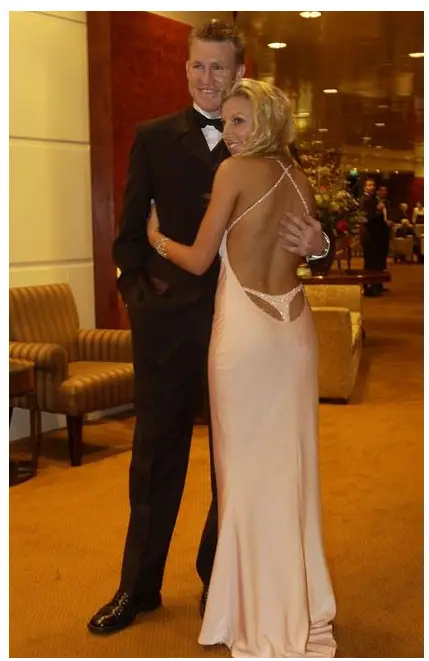 Thongs should be under the dress and not visible, but obviously Tania didn't know that. At least it has put a smile on her husband's face.
7. Diane Kruger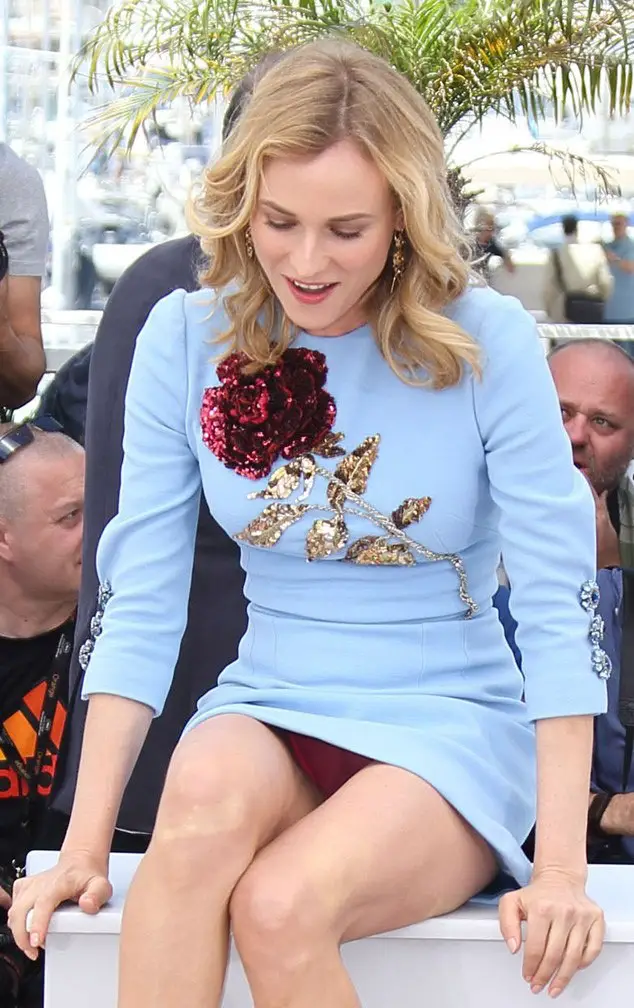 Peek-a-boo! The style icon has panties matching the application on her dress, so she wanted to show it.
8.  Julia Roberts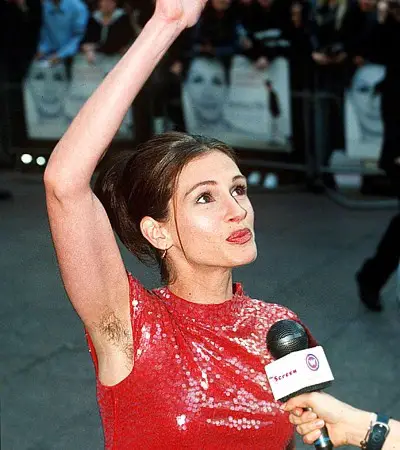 Has Julia ever heard of waxing? She maybe wanted to keep it natural, but this is even repelling.
9. Kate Upton
Kate, that is what dressing rooms are for!
10. Lady  Victoria  Hervey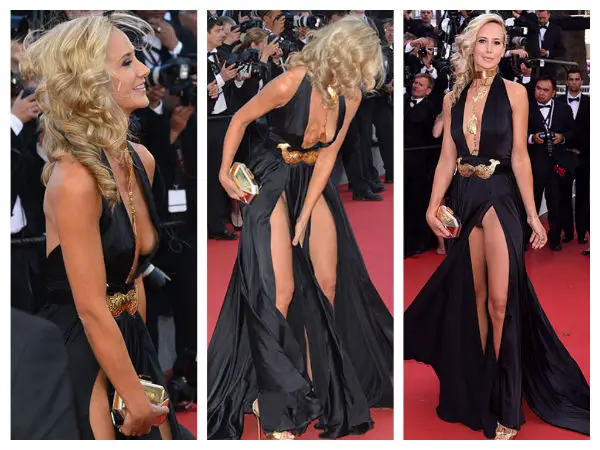 It would all be perfect if it wasn't windy. Well, it wasn't such an epic fail after all.
11. Erin Wasson
Erin definitely decided to show off her hot body wearing this minimal see-through dress.
12. Kristen Stewart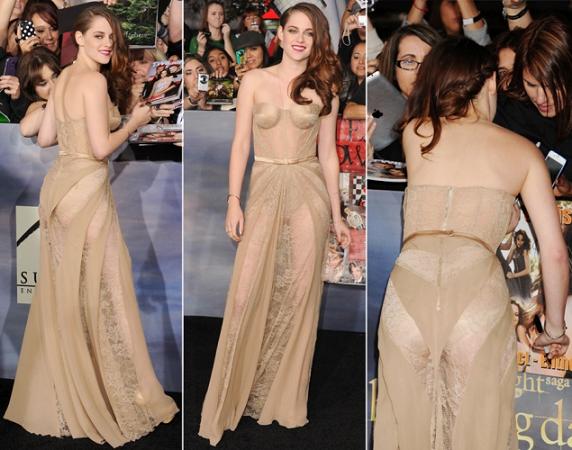 Her stylist should be punished for choosing this nude see-through dress for her.
13. Jennifer Lawrence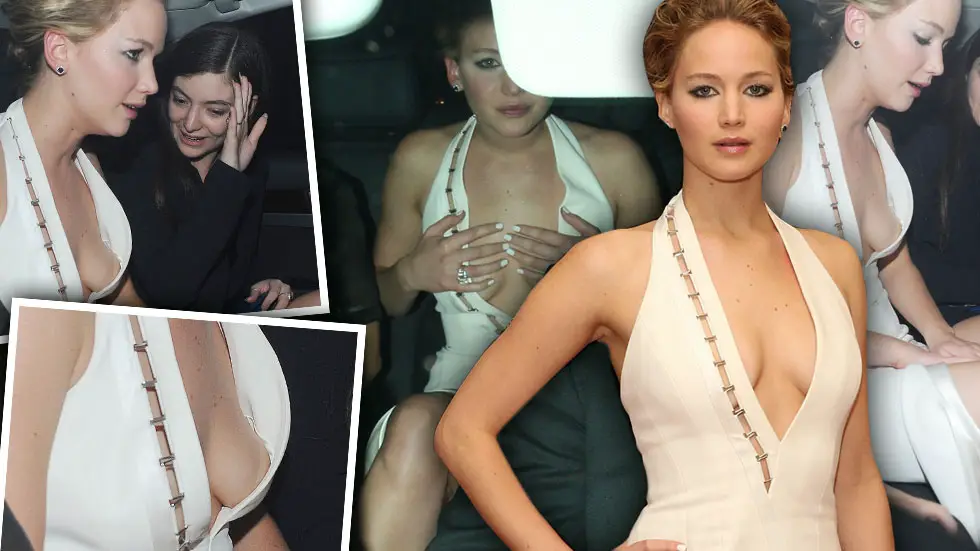 Jeniffer's breasts wanted to get out of that dress all night long.
14. Emma Watson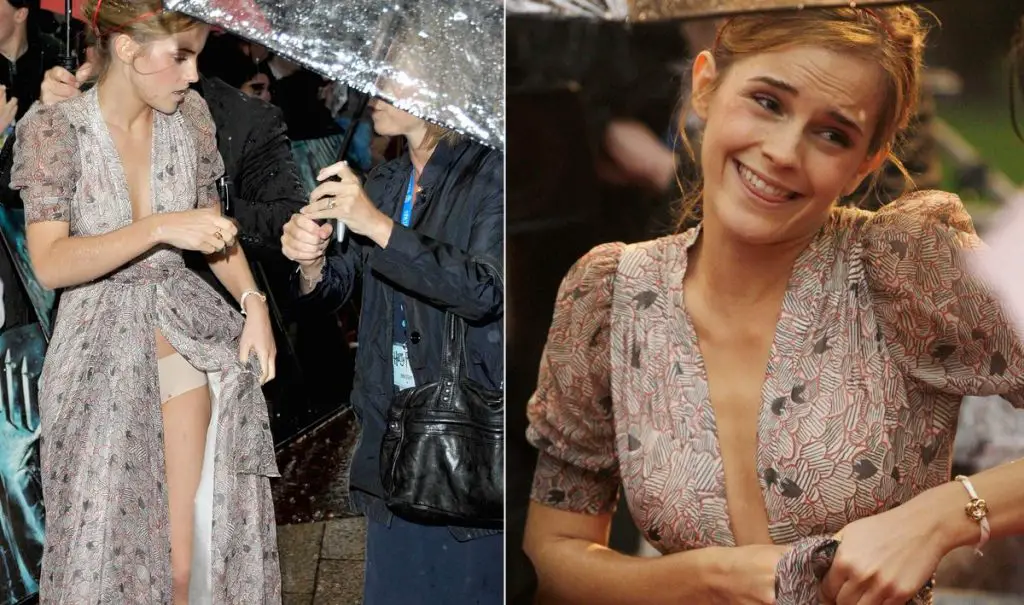 Her dress accidentally unwrapped at the premiere of the movie "Harry Potter and the Half-Blood Prince" in 2009.
15. Adrianne Bailon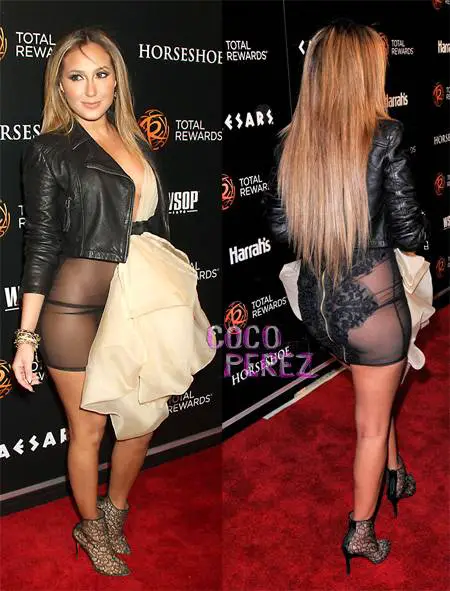 Rob Kardashian's ex-girlfriend wanted to draw attention with her see-through dress, but she exaggerated.
16. Anja Rubik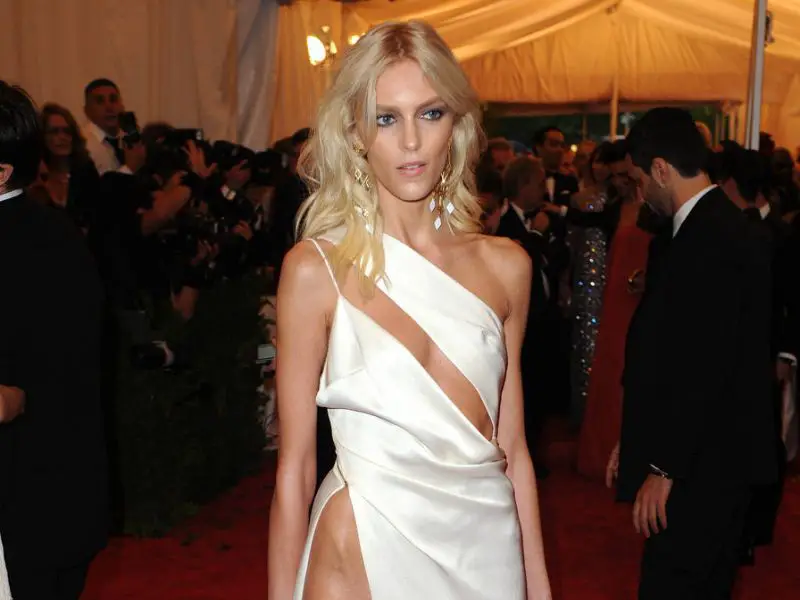 Even though her Met Gala dress doesn't reveal her intimate parts, it is truly a disaster.
17. Gwyneth Paltrow

Her dress is probably the weirdest and ugliest one that has ever appeared on the red carpet.
18. Rihanna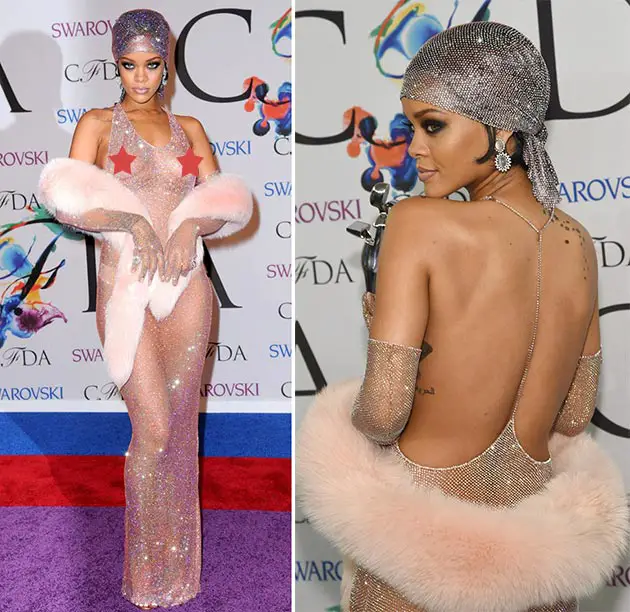 Rihanna's controversial dress was a hot topic for days after her appearance on the red carpet.
19. Toni Braxton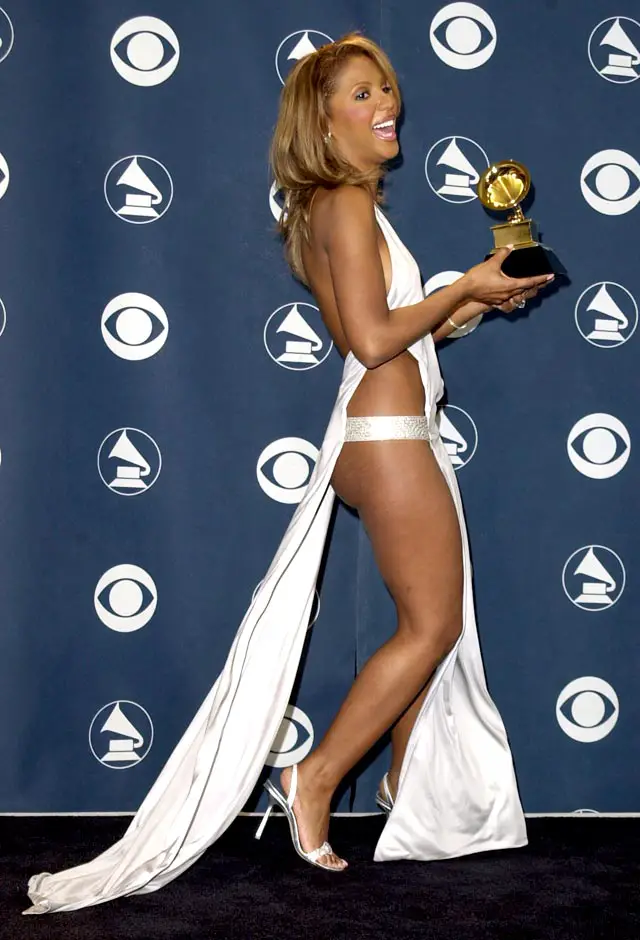 Toni is practically naked, screaming for attention, which is a fail.
20.  Macy Grays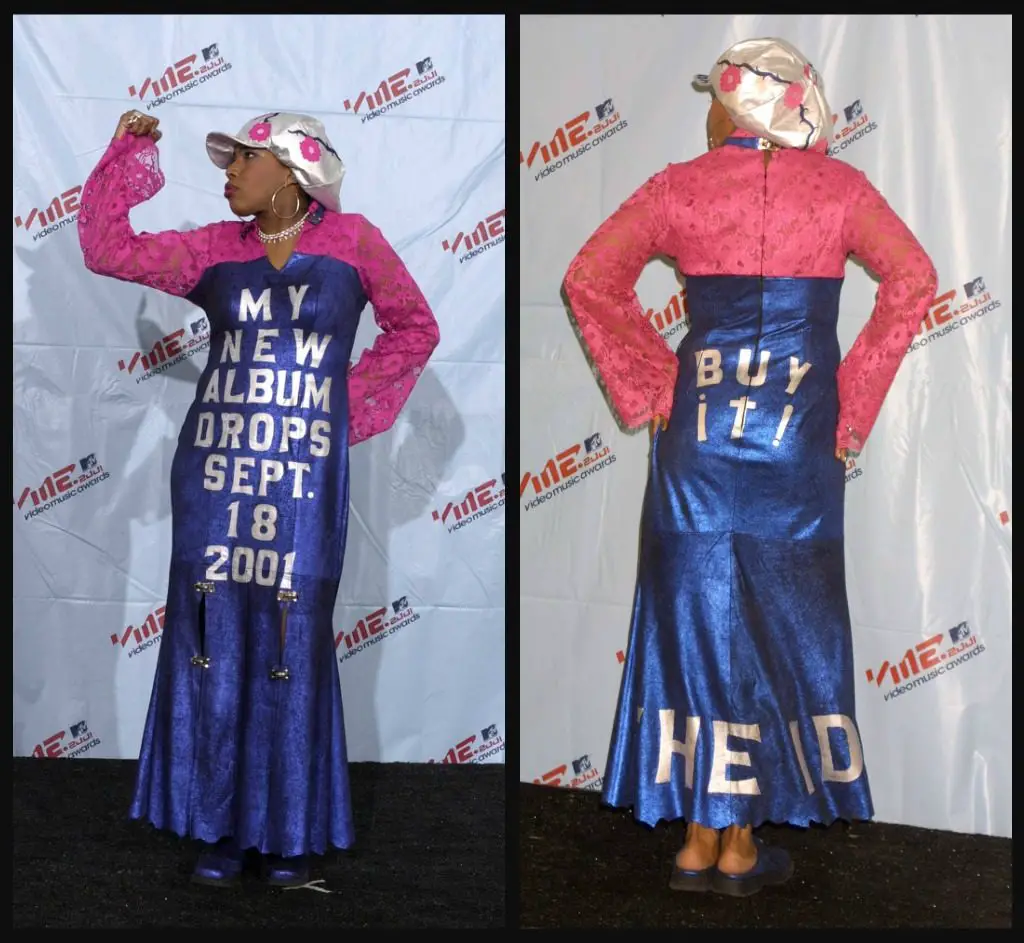 Macy though that the MTV VMAs was April Fool's Day and showed up in this ridiculous outfit.
21. Britney Spears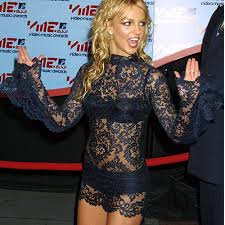 She definitely looks hot, but her dress isn't suitable for the red carpet.
22. Nicki Minaj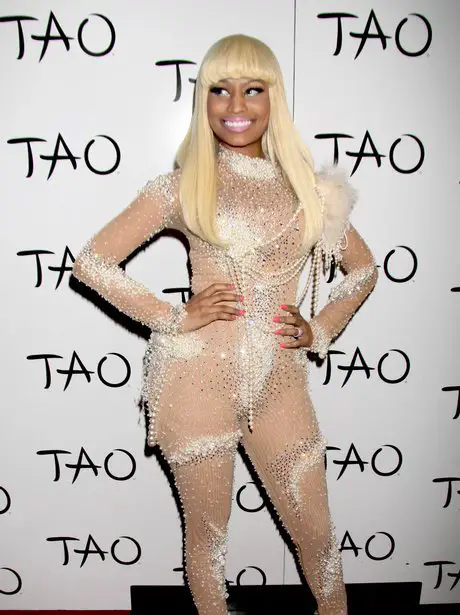 This is a typical Nicki Minaj outfit, and she had so many outrageous ones that we cannot even judge her.
23. Lady Gaga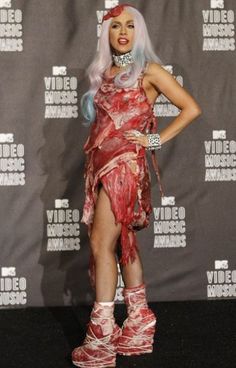 Lady Gaga certainly killed an animal to create her outfit, which infuriated the PETA organization.
24. Kristen Bell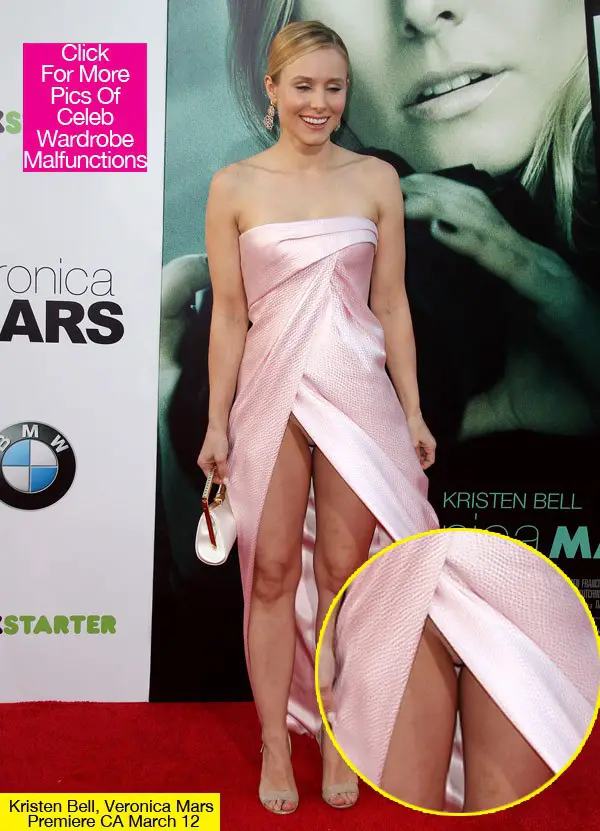 If only her slit wasn't that revealing, this would have been the perfect dress. However, too much of everything seems to be tasteless.
25. Sofia Vergara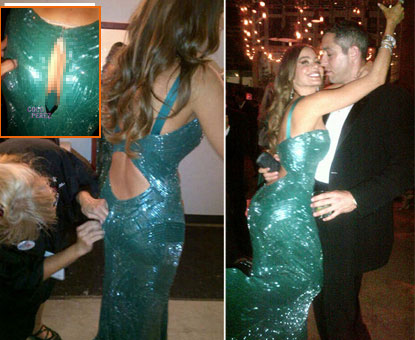 Her bottom wouldn't fit in that dress. Luckily there was someone to fix it.
26. Micaela Schaefer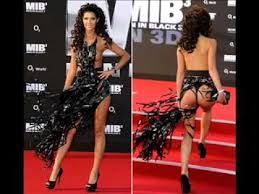 Micaela's dress looks fine, but when she turned around it turned to be a bit more revealing than expected.
27. Geri Halliwell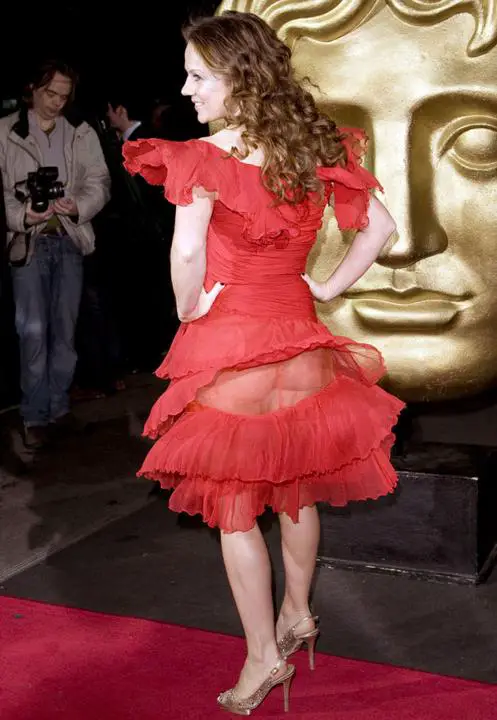 Why would a designer let her wear a see-through dress?
28. Kimberley Garner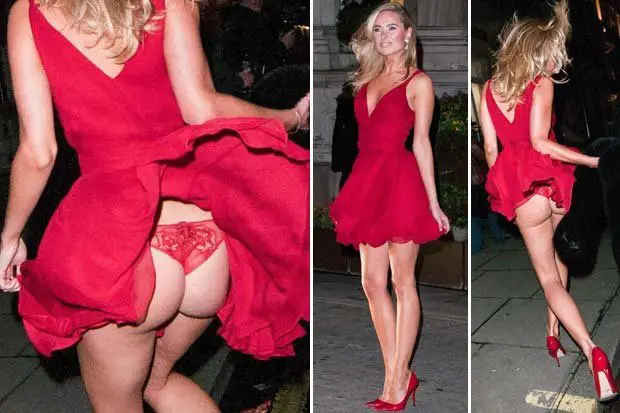 On the way to the "Cocktails with Marilyn" event, she had an oops moment, revealing her underwear. At least she didn't fall, but this was a fail.
29. Rose McGowan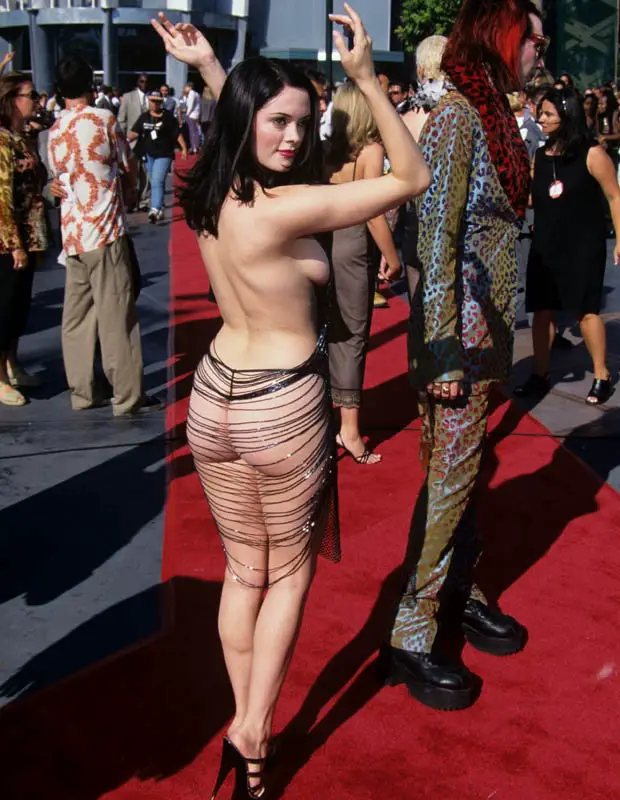 McGowan shouldn't even bother wearing anything, because she is practically naked in this dress.
30. Amber Rose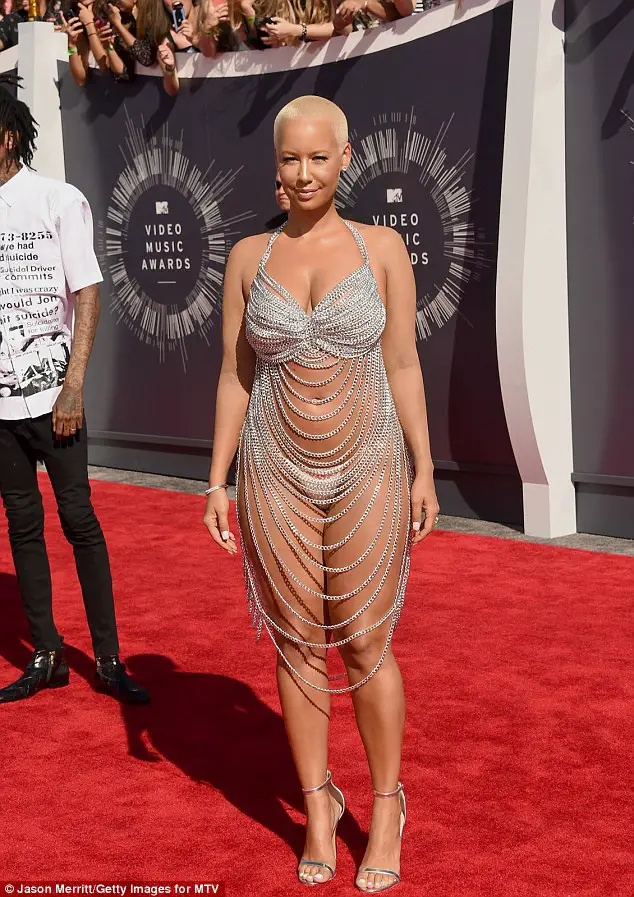 Amber is well known for her extravagant appearances, so this one she wore on the MTV VMAs didn't come as a surprise.
31. Christina Aguilera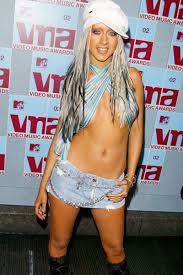 Her look was an epic fail, but it just increased her fame. It is one of her fashion fails that we'll remember.
32. Madonna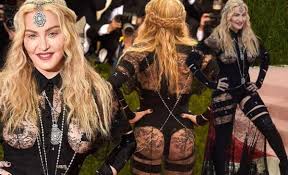 Madonna showed that a 57-year-old can have a hot body, but she could have done that at the beach, not at the 2016 Met Gala.
33. Jessica Alba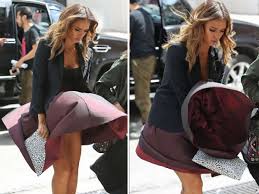 Jessica Alba had her Marilyn Monroe moment, but she didn't welcome it with a smile like the late beauty icon did with her famous white dress.
34. Chrissy Taigan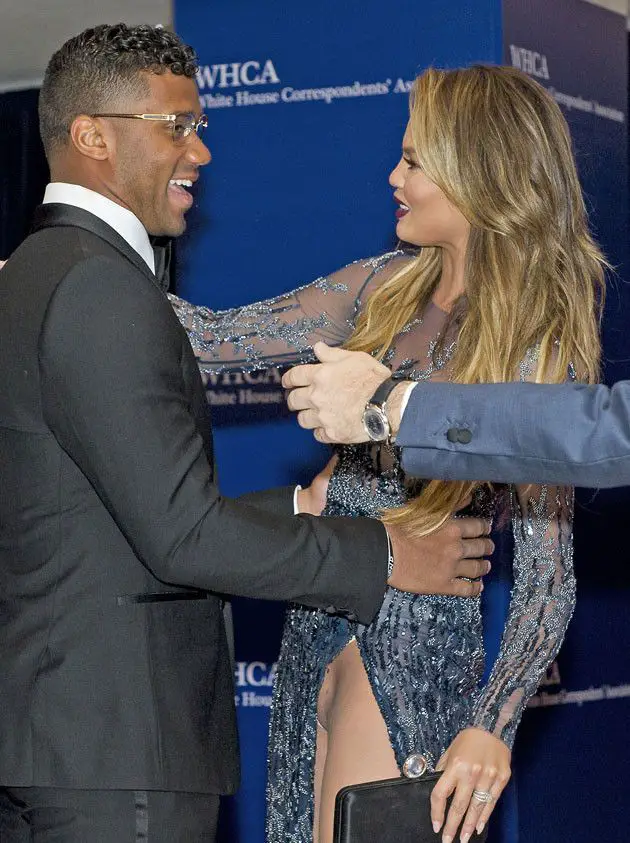 Her slit is not where it should be, so she showed her intimate parts at the White House.
35. Emma Stone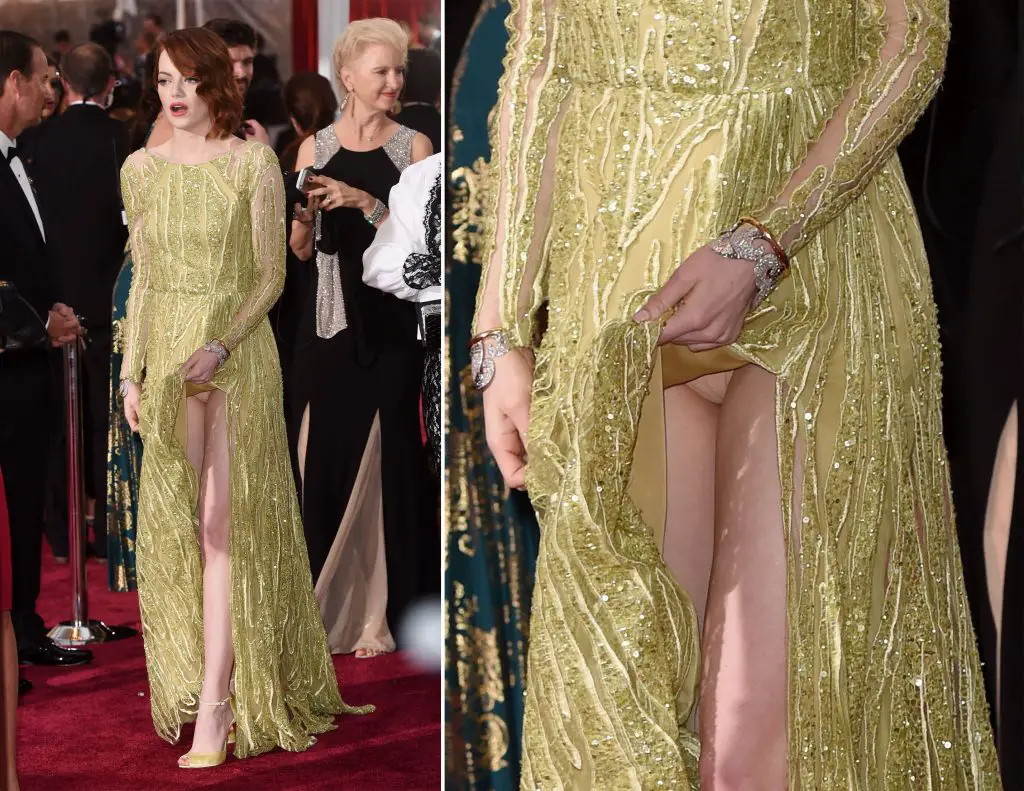 In most cases the wind is the cause for accidents, but this time Emma herself uncovered more than needed.
36. Jaimie Alexander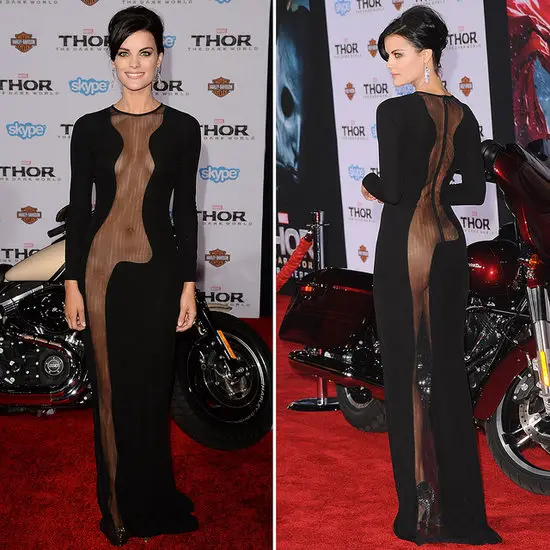 Some fashion critics placed this dress in the failed group, while others thought it was sexy even though it reveals that Jaimie didn't wear underwear.
37. Jennifer Garner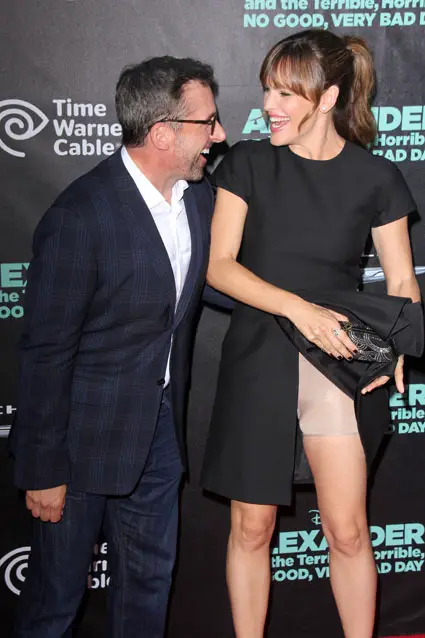 If she hadn't revealed that nude Spanx underneath, it would have been just another perfect appearance of hers.
38. Lena Dunham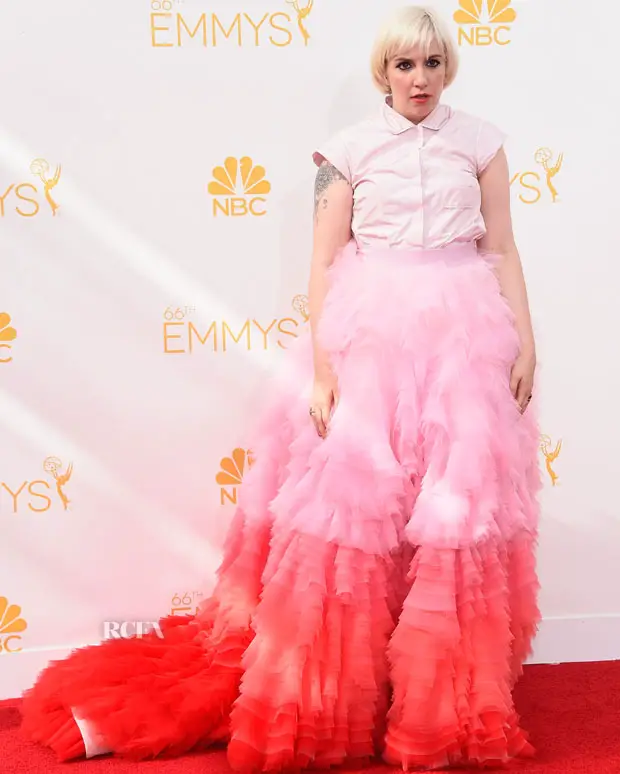 What was Lena thinking when she stepped on the red carpet wearing this enormous dress?
39. Selena Gomez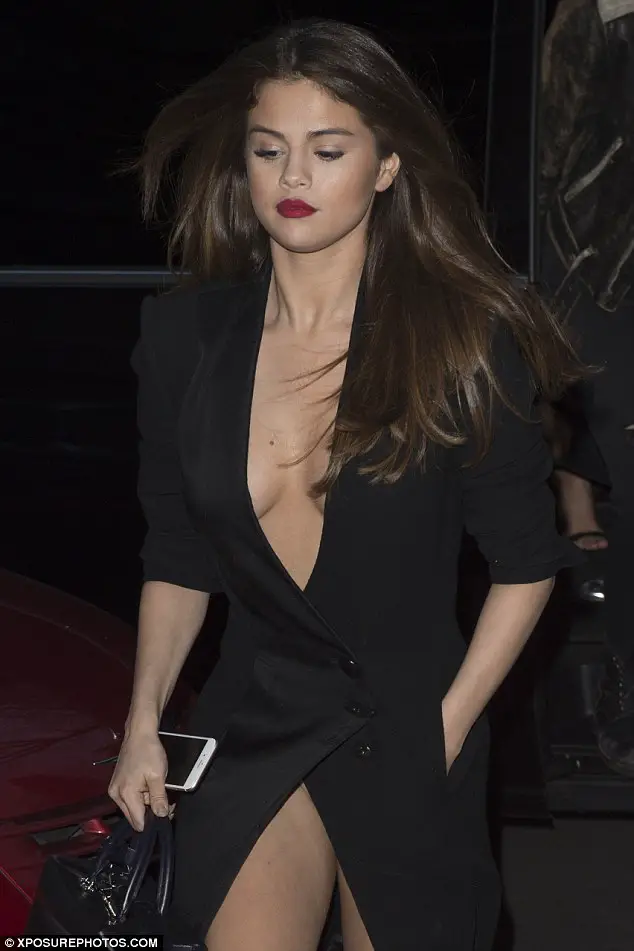 What body part should she cover? The dress reveals both her upper and lower parts, making the whole look tasteless.