Oops (Oh My) was my jam back in the day!
The singer behind that hit Tweet – who had a smash hit with the song in 2002 – is now engaged! 
Her fiancé Rev Jamal Bryant has popped the question to the pretty singer late last year.
The religious couple are now said to be in negotiations to have their own reality show.
Pastor Jamal Bryant proclaimed on talk show The Preachers that he had met his "last lady" in R&B singer Tweet – eight years after his divorce from Gizelle Bryant.
"A year ago I was walking through Times Square, going to an Oprah Winfrey movie premiere and I bumped into R&B Singer Tweet, who is my absolute favorite female singer in the world…"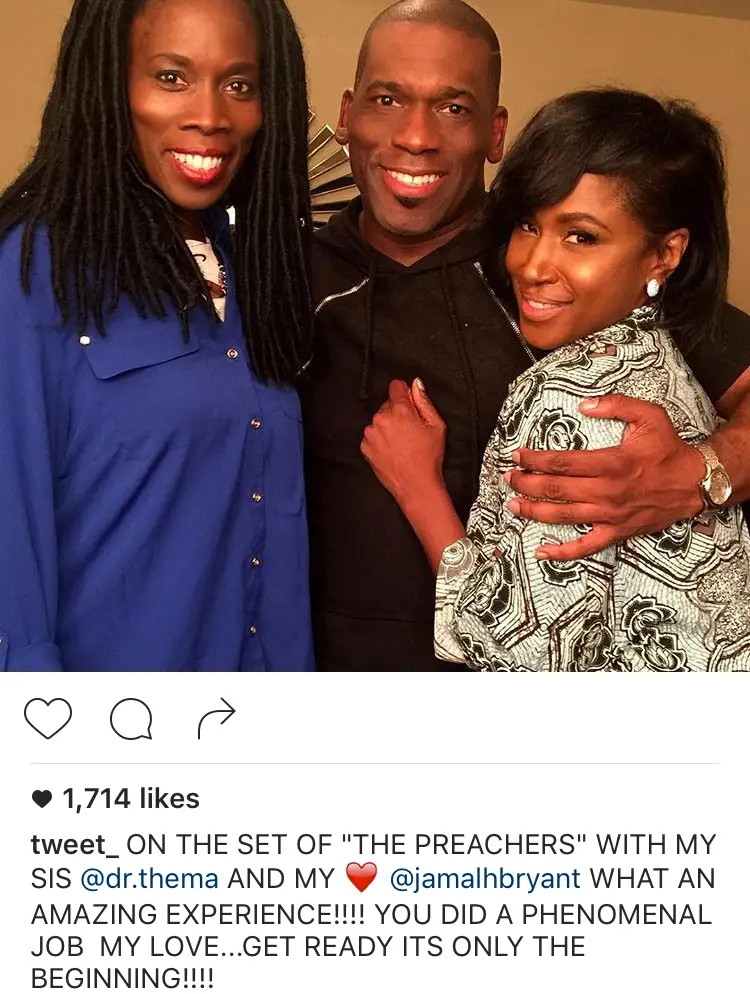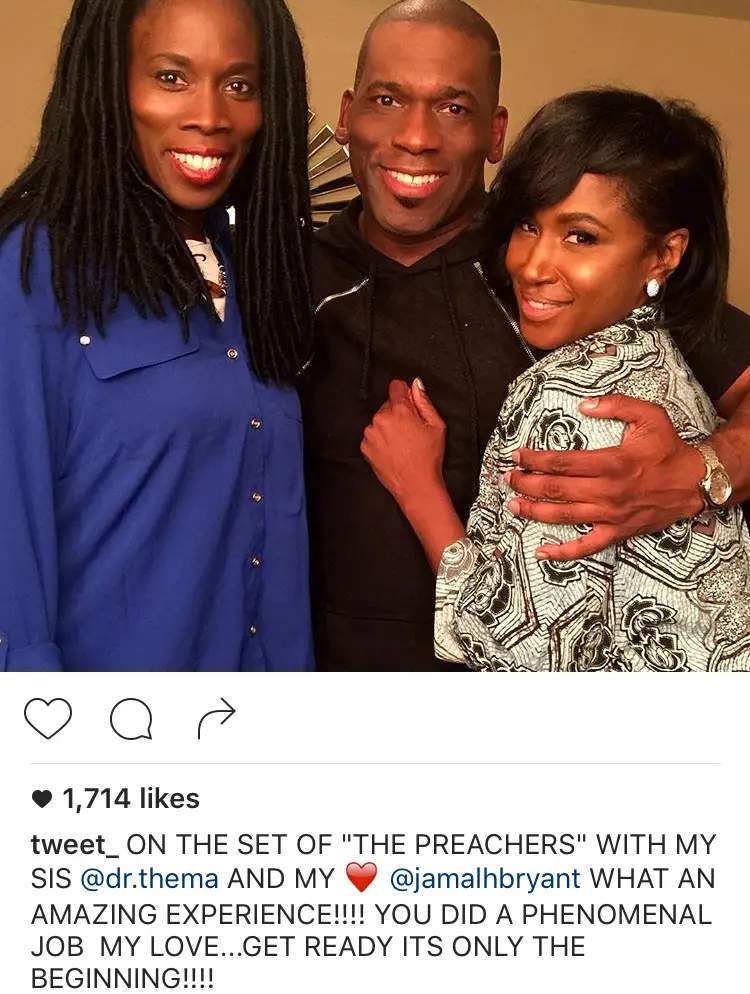 Rev Bryant added, "And, I pulled an Orrick [Quick] move and asked for a picture. We have grown into an incredible friendship; I call her my 'last lady.'" 
The singer, whose real name is Charlene Keys took to Instagram to call her appearance on her fiance's show an "honor."
During another segment, Rev Jamal asked Tweet what was the hardest thing about being in a relationship with him.
The singer said: "I guess it's dealing with the women that send messages that said God said that they are your girlfriend."
"Then dealing with church people who say that I'm not Godly enough to be with him, but I have a relationship with God, so I'm good."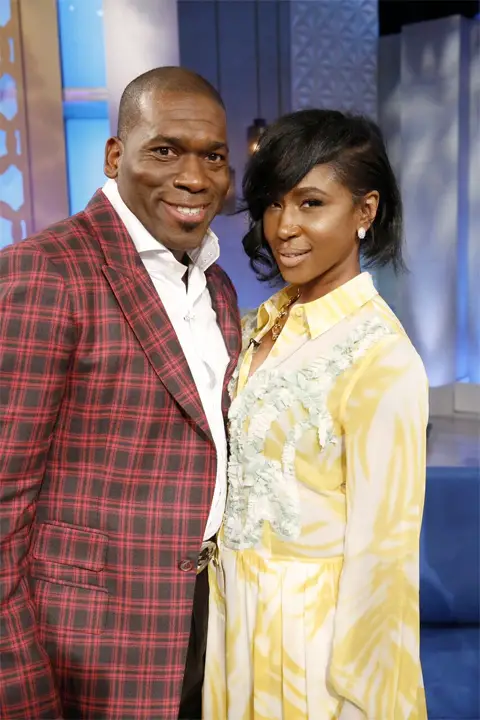 Earlier this year, Tweet told XONecole that she is ready for a husband.
"I have this idea that God will whisper or say, 'Hey, that's your husband!' and that'll be that and I won't have to go through all of that and he'll just be perfectly made for me," said the singer.
"And then all that dating will be out the way and I'll just know it's for sure. But that's in my perfect world, you know."
Tweet released her third studio album Charlene early last year.
Tweet is now working on a gospel music album.
"I'm doing gospel. I rededicated my life to Christ so that's something that's important to me," she told Gospel Goodies in an interview.
Tweet added: "It won't be traditional gospel. … But my message will be different than it was before. I think people right now are hurting."
"They want something real and they want to relate." 
She concluded by saying, "I think that's what gospel is and I think I'm going to bring them God in a different way that they can relate to."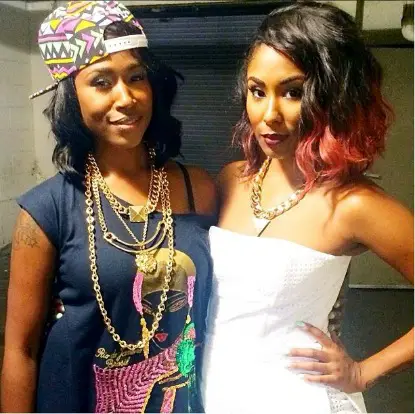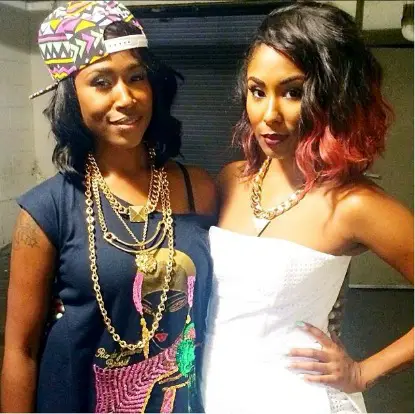 Tweet also has a 26 year old daughter (who looks more like her sister) Tashawna, who changed her name to Shenice.
Shenice explained in an interview with The Lexi Show that she battled anorexia and her mother alcoholism.
Shenice became addicted to being skinny and having to look a "certain way" to hopefully please others.
"It all goes back to me feeling rejected…I dealt with that from a young age," Shenice says.
"Then America's Next Top Model comes out and I'm watching and this girl is losing so much weight. […] I began to overly eat and then binge."
"I got down to 99 pounds as well. In the 10th grade, that's when it started and it went all the way up to my freshman year in college."
Shenice also revealed that she actually attempted suicide and ended up in a mental hospital for a while.
Thankfully they've fully overcome their addictions and have mended their mother/daughter relationship, which they say is a work in progress.