She warmed our hearts as little Ashley on The Fresh Prince Of Bel Air.
Now prepare to feel really old – as she's all grown up, married with a baby boy!
Actress Tatyana Ali welcomed son Edward Aszard Rasberry on September 16th at Cedars-Sinai Hospital in Los Angeles.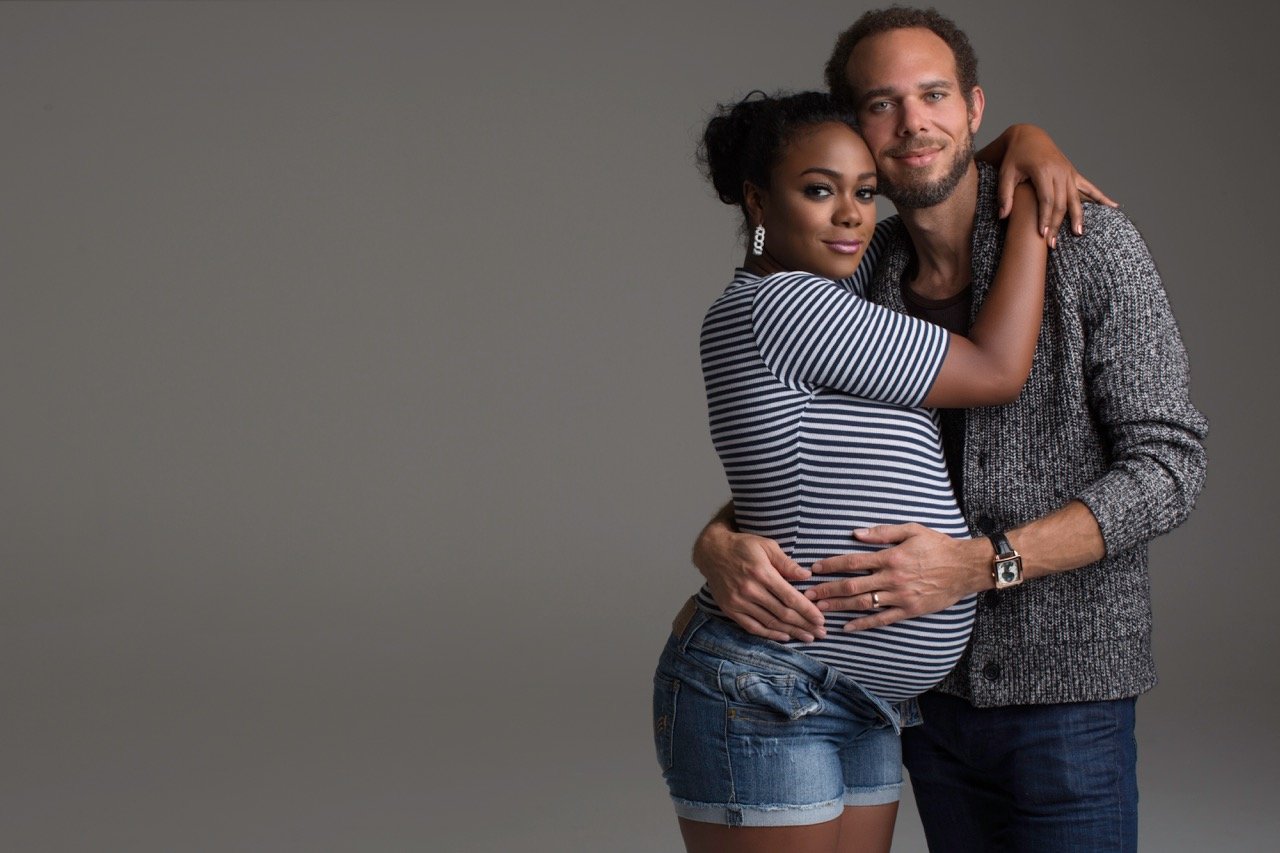 The 38-year-old also married Dr. Vaughn Rasberry in an intimate ceremony in Beverly Hills, California last summer. 
The adorable couple's love story began two years ago, when Ali decided to try online dating. The adorable couple's love story began two years ago when Ali decided to try the eHarmony dating app.
"Vaughn and I met on eHarmony! It was my first time dating online. We wrote letters for months before we decided to Skype. And then, of course, met." 
Rasberry is an assistant professor of English at Stanford University.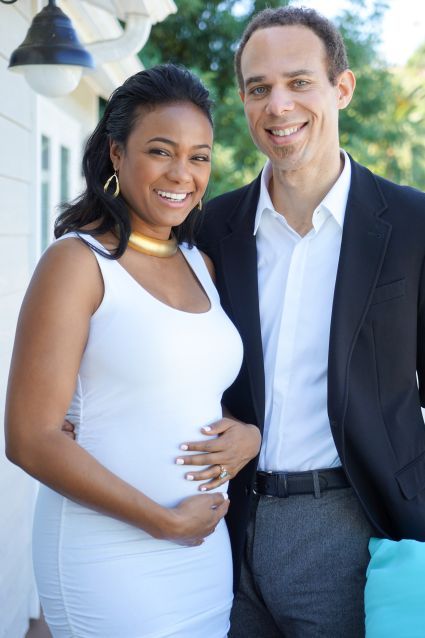 Ali also gushed about Vaughn's "perfect" proposal. "He took me on a 45-minute hike in the Redwoods [in Yosemite, California], which he knows I absolutely love," Ali shares. 
"He proposed in the most picturesque clearing. Just the two of us. It was so thoughtful and perfect. We're best friends."
For the big day it was a mini Fresh Prince reunion as the stars from the hit show all came out to celebrate Tatyana's big day.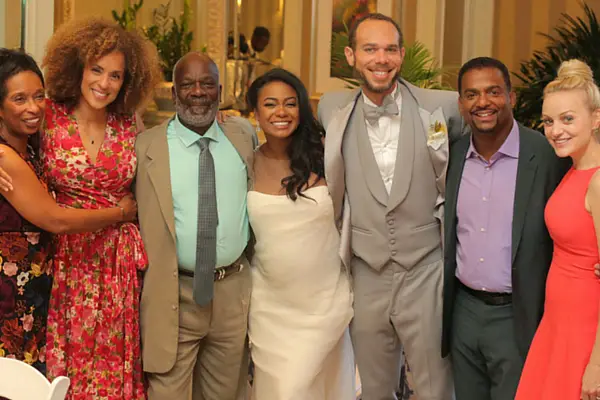 Barbara Avery, the widow of James Avery who played Phillip Banks in the 90s sitcom, attended the wedding with Karyn Parsons who played Hilary Banks.
Joseph Marcell who played Geoffrey Butler and Alfonso Ribeiro (Carlton Banks) attended the wedding along with his wife Angela Unkrich.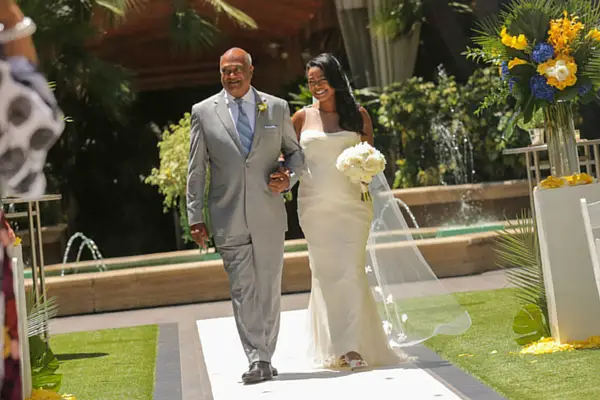 "It's pretty amazing," Tatyana Ali previously gushed to PEOPLE.com.
"There's so much good. We feel so blessed. We're just having fun enjoying our family and our friends and that's what we want the wedding to be about – just have a good celebration."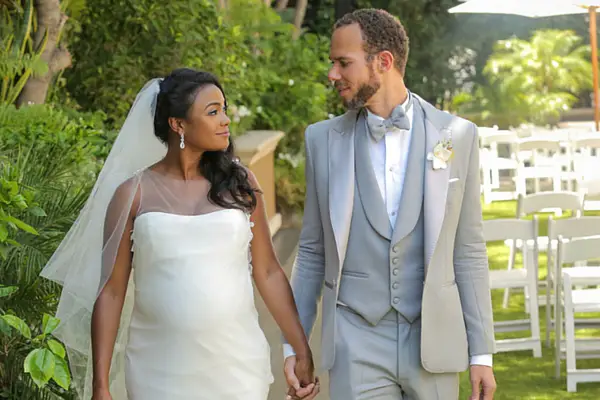 The beautiful wedding, which Ali described as an "upscale Caribbean vibe," was kept to just her and her husband's close inner circle.
"It's just a little over a hundred people," she said. "It's our closest friends and family and that obviously includes a lot of people that I worked with over the years."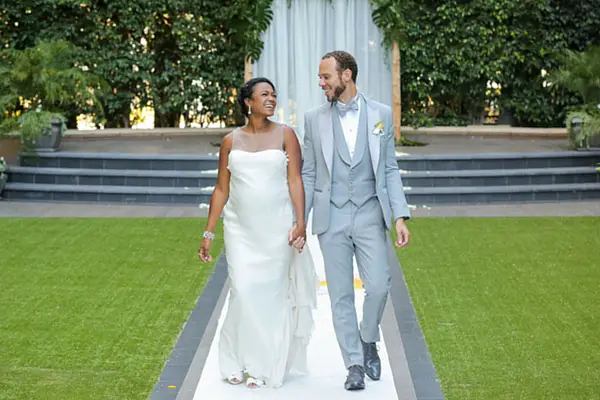 Tatyana wore an off-white, fitted, silk Amsale gown as she walked down the aisle.
The pregnant bride carried white peonies and cream garden roses.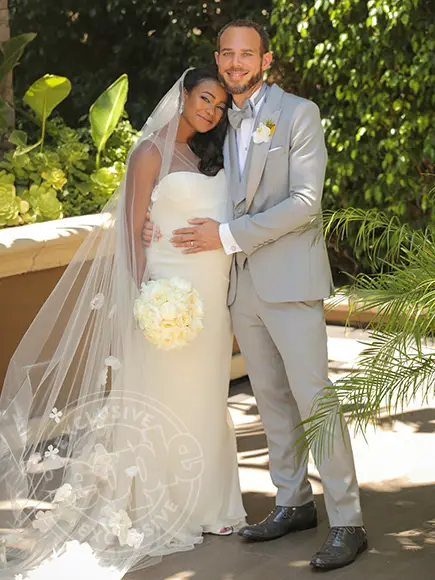 Her bridesmaids – who were two of her sisters and one close friend – wore tea length, raspberry-colored Amsale dresses.
During the ceremony, Ali and her husband Dr.Vaughn Rasberry shared their heartfelt, written vows with one another all while trying to cherish every moment.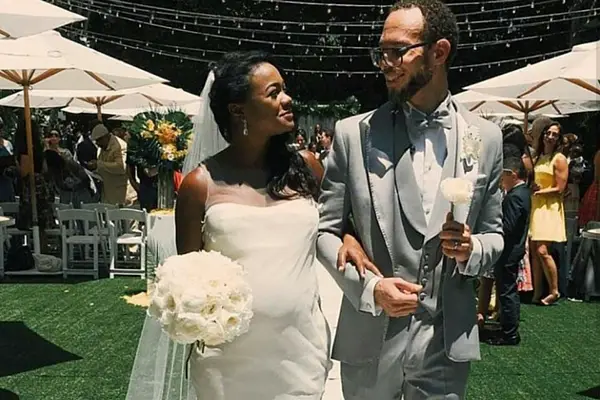 Tatyana said before the ceremony: "What I've heard from a lot of friends and people that have gone through weddings, is that it goes by fast," she said.
"I hope that we really get to savor every moment – just talking about all the things that we experienced and got to see and what people did and what they talked about.
"I hope that we don't feel like, 'Oh my god, it happened and now it's done. I hope that we're relaxed and kind of centered enough to really experience it."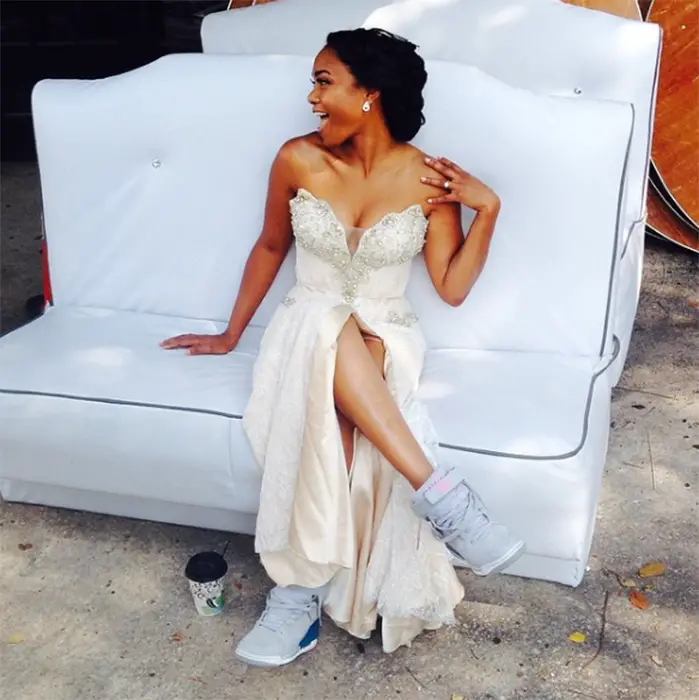 The two exchanged vows in front of 120 guests at the Four Seasons Hotel in California.
Tatyana revealed that she wasn't at all stressed in the days leading up to the wedding.
She hired wedding planner Michael Russo to organize her big day and her bridal party threw her a spa day.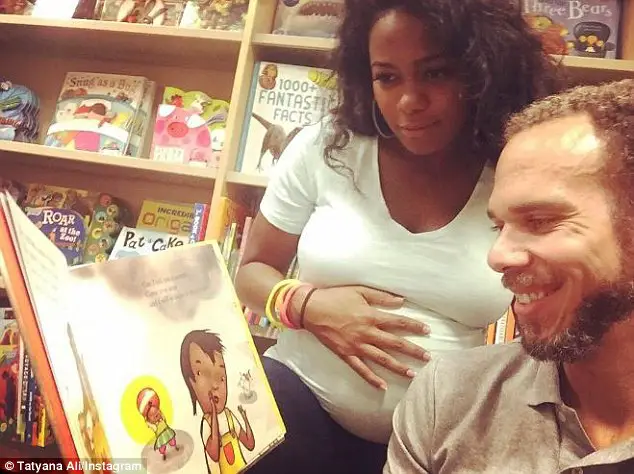 However Tatyana admitted that she and Vaughn did in fact  disagree on one thing – the cake!
"I love chocolate and Vaughn loves Vanilla so we're having a tiered cake," she laughed. "I'm not into his cake and he's not into mine! So, we get to share!"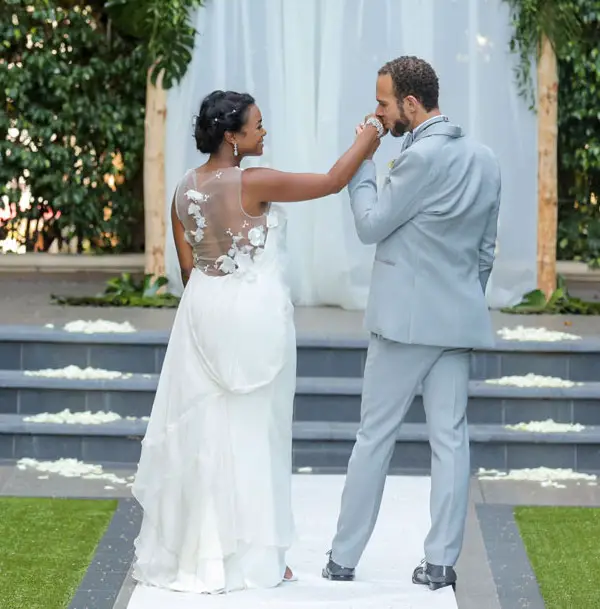 For the couple's reception they danced to a mixture of tropical house music, hip-hop, and afro-punk.
Tatyana and her new hubby also came up with a unique idea so that they could always remember their big day. 
"We're doing a wishing tree," explained Ali. "We saw it up in northern California. It'll have ribbons on it and people can put wishes on it. We did that because it's a tree that we can bring with us."
Meanwhile, just last week Alfonso Ribeiro, who played Carlton Banks, sent his followers into a frenzy when he shared a snap of the Fresh Prince cast reuniting.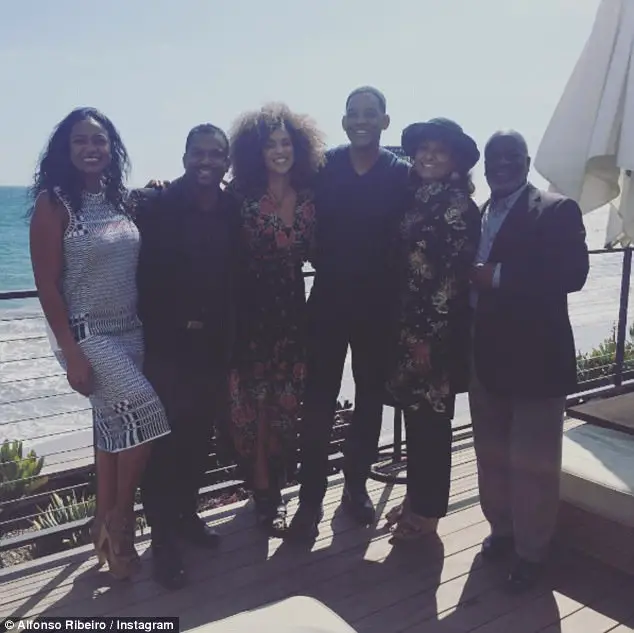 The actor, 45, shared a picture of his on-screen family enjoying a day out at Nobu in Malibu.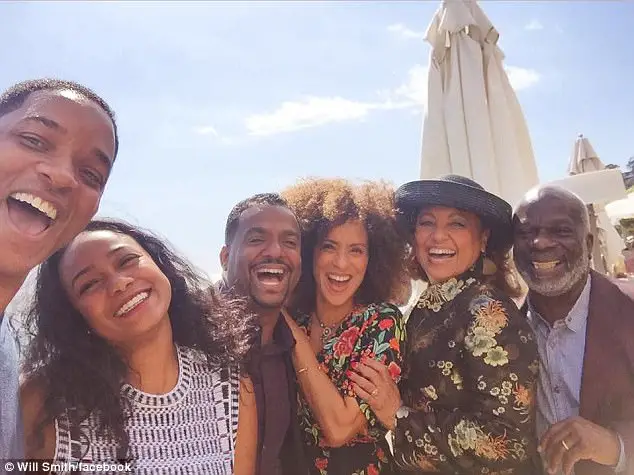 Karyn Parsons, aka 'Hilary', revealed that they had been bought for the day by a British family who bid to have lunch with the cast as part of a charity auction.