At nine years old I was playing hopscotch and watching Sister Sister.
But nine-year-old Jelani Jones of Fredericksburg, Va. hasn't got time for television. She's too busy building an an empire. 
It all started one Saturday when the adorable little girl took a trip to her local farmers market. Her favorite vendor invited her to a class on how to make bath products.
Jelani jumped at the chance. 
In the class, she learned how to make a number of products including bath bombs. 
"After we left my first class, I talked about a business and my mom asked what I would call my business and I said Lani Boo Bath," Jelani said.
Her mom thought her daughter was just thinking out loud. But in a matter of weeks, Jelani's parents helped cover the start-up cost of Jelani's ingredients.
The young entrepreneur could now afford to make her first batch of bath bombs. The youngster decided to post the pictures of her new creations on Facebook. Hundreds flooded her comments section asking where they could purchase them.
From there, Jelani grew her successful company through the power of social media.
Her products are now shipped all around the country. Jelani's credits the support from members of her community for her remarkable accomplishments.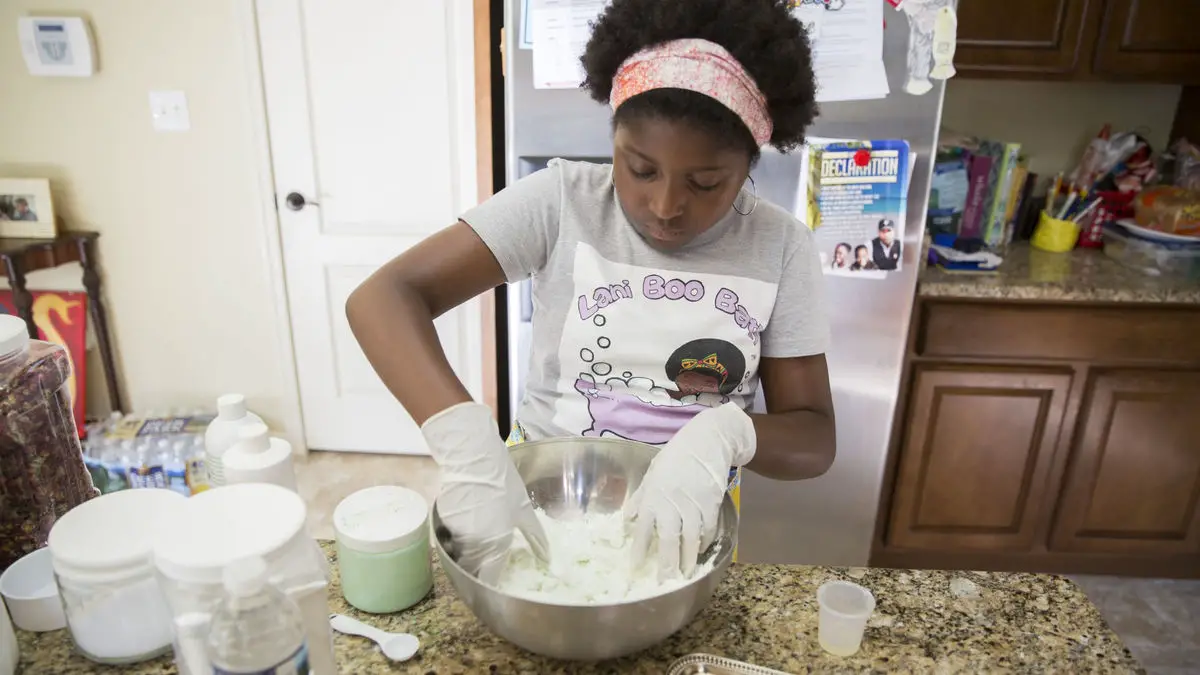 "The community has been amazing! People always say how proud they are of me and how I am inspiring them and how they are considering their children's ideas more," Jelani said. "
'People in my community have reached out to buy from me because they know I am a young person and that means a lot to me."
Jones' most-popular items are her bath bombs. Her Lavender, Sweet Pea, Eucalyptus Spearmint and Mango Papaya always sell out. 
The straight "A" student and businesswoman has learned the importance of keeping a schedule to keep her days organized.
 But she is still a young girl and still has time to play with her friends.
"Sometimes, I have self-care Sundays where I enjoy some of my bath bombs and soaps. I also love to hang out with my best friends Kyndal and Destinee, who also have businesses named D's Tees and Kindles Kandles," Jelani said.
"I play basketball during the season and I like to hang out with my family. I have a really big family."
Jelani's has wise advice for others who want to start their own business.
Find your supporters, investigate and plan, and then start your business. Most importantly, Jelani says, you must believe in yourself. 
"Most kids are already creative. They not only need to hear that they can do anything, but parents need to help them be successful," Jelani said.
You can purchase products from Lani Boo Bath on Etsy and reach Jelani on Facebook.