Can you believe it has been 15 years since singer Ashanti dropped her self-titled album?
The New York native churned out hit after hit back in 2002. 
And the R&B diva is still as beautiful as the day she came into our lives singing about a boyfriend who she kept 'running back to.'
She graced her Instagram page over the weekend with several bikini pictures. The photos soon got the Internet buzzing, racking up over 380,000 likes and over 6,000 comments.
The singer chose an all-white two-piece swimsuit that showcased her perfectly toned figure.
Instead of sandals, the Glen Cove beauty kept it real in white sneakers and a backwards baseball cap. The Grammy-award winner's skin was positively glowing as she accessorized with silver and gold necklaces. 
The "Rock Wit U (Awww Baby)" singer boasts over 2 million Instagram followers. She received thousands of compliments over the snaps and even a few marriage proposals.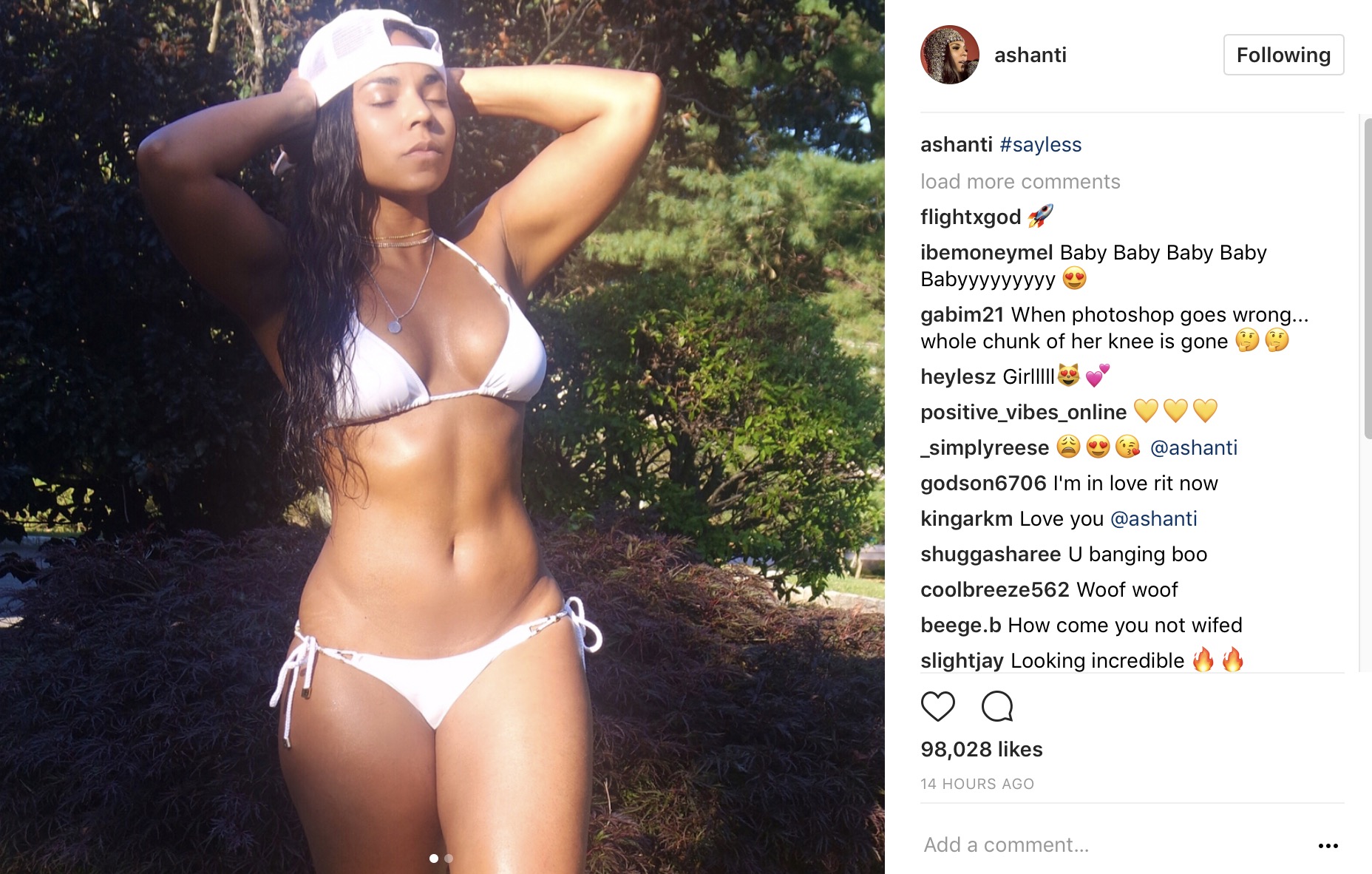 One fan said: "Damn girl you are fine asz hell…..god damnnnnn." Another wrote: "Yessss you baddd, marry me Ashtanti!!!!"
One person stated that Beyonce and Jay Z's daughter, Blue Ivy Carter, will grow up to look like Ashanti. The commenter explained: "Is it just me or does she look like an older blue ivy."
Meanwhile, Ashanti's former Murder Inc. boss Irv Gotti, delivered a lengthy apology to her last week.
https://www.instagram.com/p/BWSlzORApUP/?taken-by=ashanti
Gotti, is currently on a promotional tour pushing his new critically-acclaimed BET series, "TALES."
But interviewers have been regularly asking about his past drama between him and Ashanti. 
Reports claim Murder Inc. was connected to money laundering and a drug distribution ring. This led to the downfall of the company, which some say stalled Ashanti's career.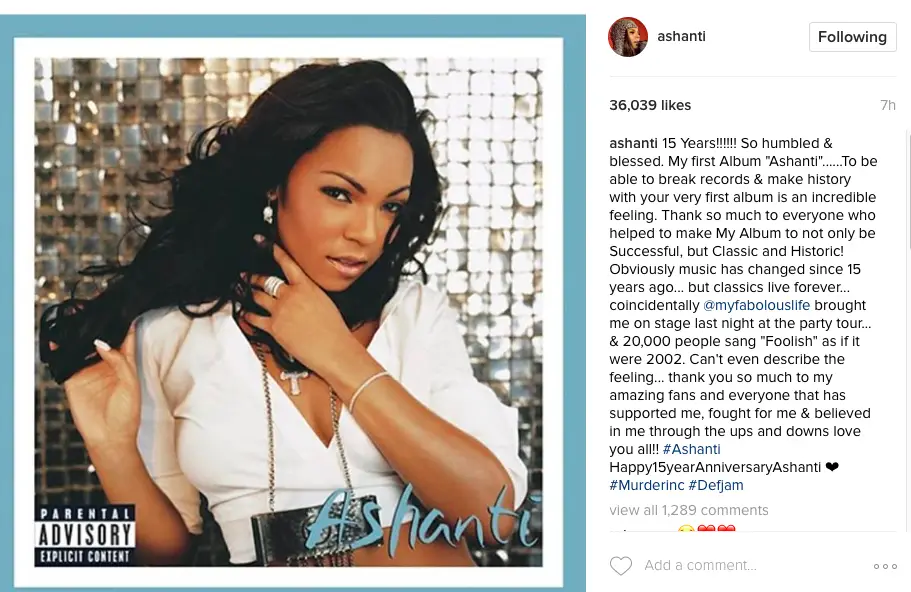 The music mogul said in part: "I wanna let y'all know something that's been on my mind. With me doing this press run for "Tales" and doing all these interviews. I always get kinda set up to talk about people. But GOD is blessing me so much.'
"And we can focus on all the positive and brilliant things I am doing moving forward. If they ask me a question about bulls*** from the past, I'm simply saying. ""I am not talking about that.""
He concluded by saying: "And I wanna say I apologize to Ashanti. For any negativity, I kept alive or going."