Six-year old Jermaine Bell showed compassion beyond his young years when he gave up his Disney trip to help Hurricane Dorian evacuees.
He and his family saved up for a whole year in preparation to celebrate his seventh birthday at Walt Disney World. But then Hurricane Dorian hit and Bell decided to use the money to help others.
After hearing of Jermaine's selfless act, Disney decided to give him and his family a free trip to the Magic Kingdom.
Jermaine lives in South Carolina and is in the path of the potentially devastating storm.
He has used his pocket money to purchase food like hot dogs, chips and water – feeding over 100 evacuees in the process.
The kind-hearted boy even stood alongside Highway 125 with a pair of handwritten signs advertising his purchased food. 
"The people that are traveling to go to places, I wanted them to have some food to eat, so they can enjoy the ride to the place that they're going to stay at," he told WJBF.
"I wanted to be generous and live to give," he added.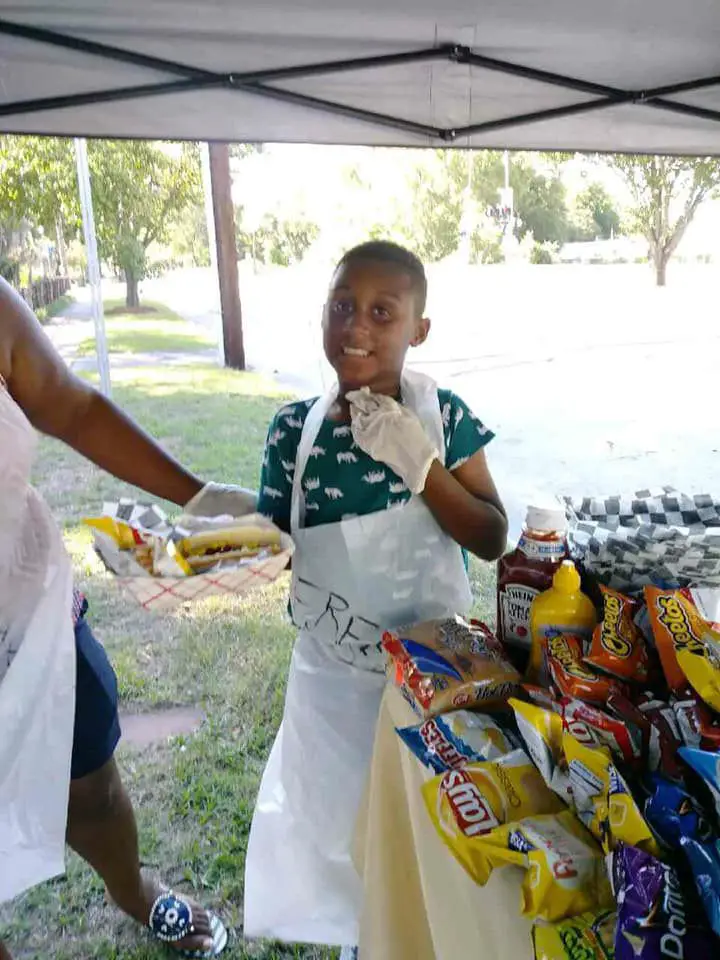 Jermaine's grandmother Aretha Grant says she is extremely proud of her grandson. She even says he is praying for the families that have lost their homes.
"He actually even prayed for a family while they were here in reference to their house being okay when they got back, so that was really tear dropping," she revealed. 
"They weren't able to take everything. So just knowing that they couldn't take everything and we were able to have a house, so that's the blessed part that he should be thankful for and get out of it." she said.  
Over the weekend, A Disney bus pulled up to Bell's house. Mickey Mouse surprised him with the news that his birthday trip was back on!
So what is Jermaine's advice to other children his age?
"Be strong. And if you do something good, good will come back to you," the happy little boy beamed.