Julianna Mazzei loves the skin she's in.
The plus size activist is encouraging other overweight women to embrace their figures.
Mazzei who calls herself 'Jewelz', wants to reclaim the word 'fat' as a positive one. The 25-year-old has no problem posing at the beach with little clothing.
She regularly jokes to her thousands of Instagram followers about her 'fat problems.'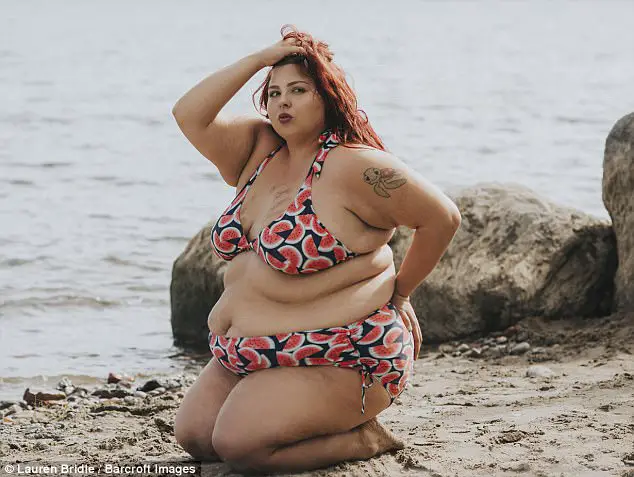 The woman from Toronto freely admits that she hasn't stepped on the scales in years.
She also refuses to lose weight saying: 'I feel sexy in my body and I feel like everybody should.'
The body positive advocate is now a confident size 22 (UK size 26).
But she admits it hasn't always been easy being fat and proud.
She was severely bullied as a teen and subjected to cruel name-calling. Once a boyfriend broke up with her for being 'unhealthy.'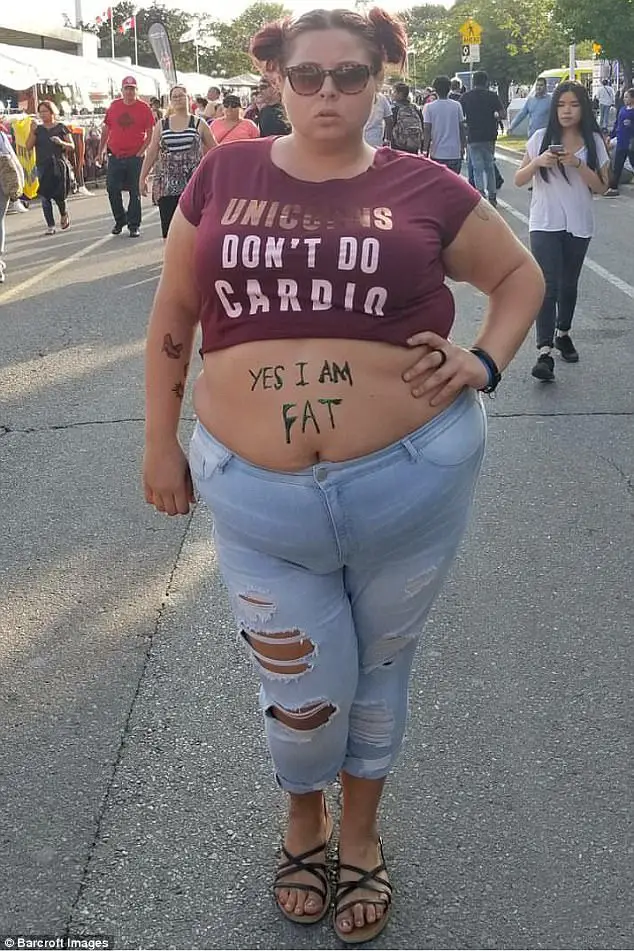 Jewelz, who has almost 100,000 Instagram followers, recalled: 'I hated school. There were so many times where I skipped school, the bullying was so bad.'
'I can give you probably a whole dictionary of names. Fatty, tub of lard, whale'
'When people are making snarky comments about you behind your back or under their breath it's harder to stand up for yourself and say what needs to be said.'
'That's one of the reasons why I got my "F*** Your Beauty Standards" tattooed.'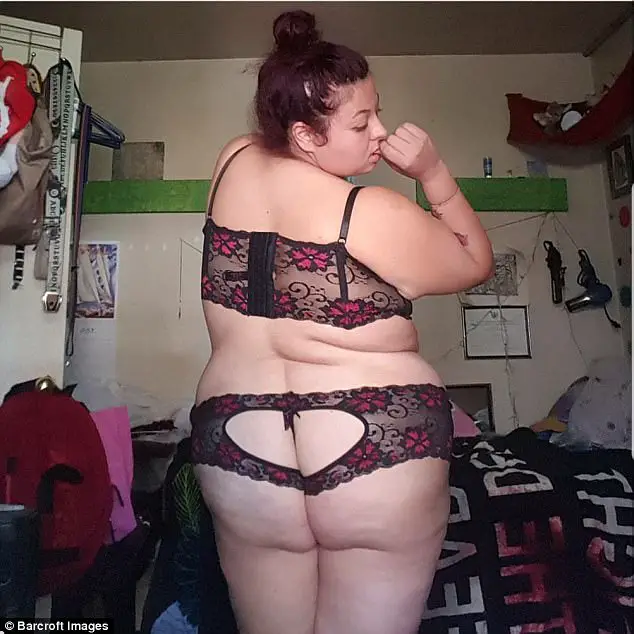 'My whole life people told me that I couldn't wear pattern such as stripes or polka dots.'
Jewelz explained: 'Until I was 23 years old, I hated myself.'
'Through finding inspiration online, and coming to terms with who I am and what I need to do, I knew I needed to start accepting who I was.'
'I knew I was good in the inside but I felt who I was on the inside didn't make up for what I looked on the outside.'
'I realise that hash-tagging and coming up with word or phrase was super important, people would see it and they would catch on to it.'
'It would give them hope to see somebody just living a positive life and being happy. That's why hash tagging is important.'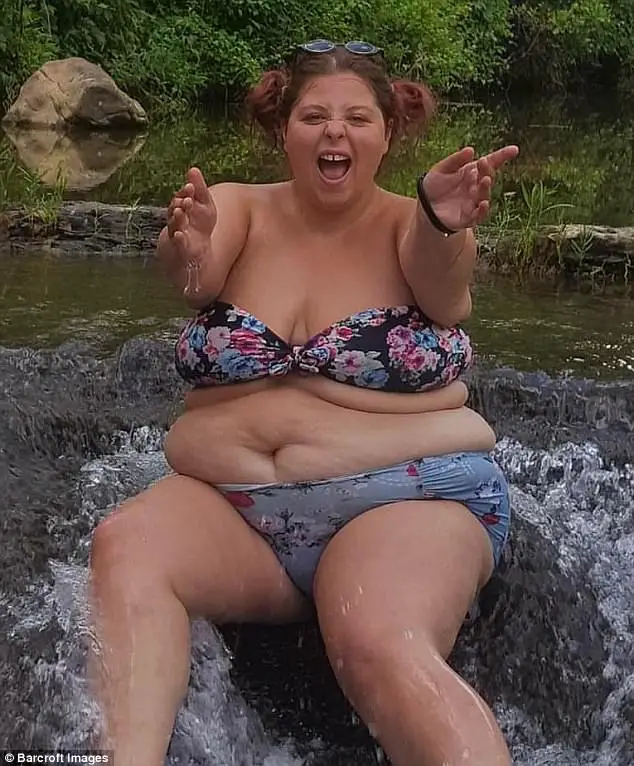 'My two biggest hashtags are #BigandBlunt and #IGot99ProblemsButMyFatAintOne.'
Jewelz is adamant that she is not unhealthy. She claims she leads a healthy, active lifestyle and is not putting her life at risk.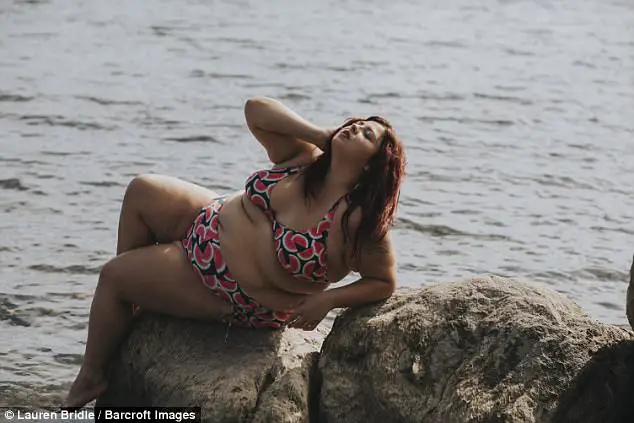 She said: 'Since I found body positivity I haven't stepped on a scale. A scale doesn't define who you are and it doesn't define your health what so ever so.'
'I definitely think that I live an active lifestyle and I think that that's the term that people should definitely use.'
'I've never had a doctor tell me to that I have to change my diet or that I need to lose weight.'
'I've had a doctor tell me that I was fat for sure but they were never immediately like, "Well you need to lose weight like your health is at risk"'.
'You're not automatically unhealthy being a bigger person and you're not automatically healthy being a thinner person.'
'Even if you were unhealthy you're still entitled to self love and people need to remember that.'
While Jewelz receives many positive comments about her alluring bikini and lingerie shoots, she is also the target of a lot of negativity.
But Jewelz has developed a thick skin. She is determined to promote body positivity and dreams of one day travelling the country and speaking to students.
Jewelz said: 'I encourage body positivity by putting myself out there, by showing other people that you can love yourself at any size and be positive is for everybody.'