In just over a month's time Janet Jackson (Ms Jackson if you're nasty) will be getting ready for her highly-anticipated North American tour.
But in the mean time, the 'Rhythm Nation' singer is enjoying the wonders of first time motherhood. The 51-year-old pop legend was spotted in Los Angeles, Monday, carrying her adorable six month old son Eissa.
Janet looked effortlessly beautiful in a black sweater, harem pants and classic Hollywood shades.
Her blondish-brown hair was scrapped into a sleek bun as she went make-up free.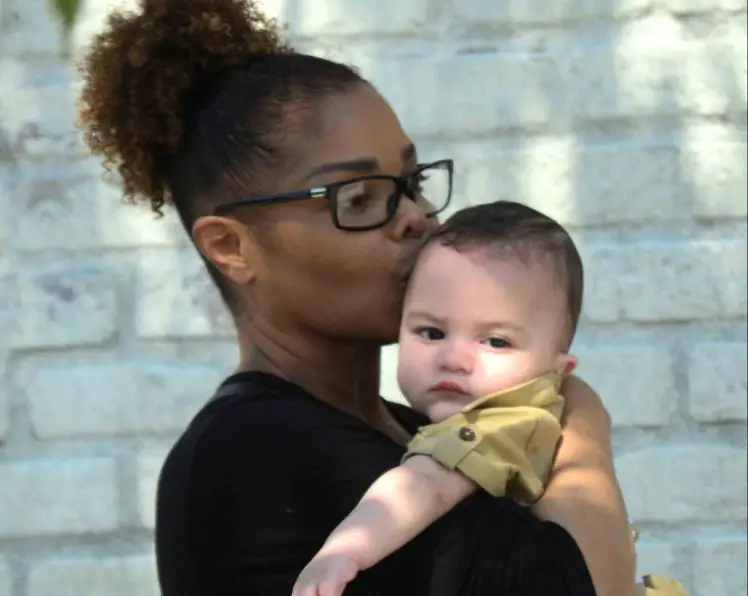 No doubt Janet fans are happy to see the new mom looking so well ahead of her 'State Of The World Tour.'
The 56-date tour features stops throughout the US and Canada and it kicks off in Lafayette, Louisiana on September 7. It concludes December 17 in Atlanta, Georgia.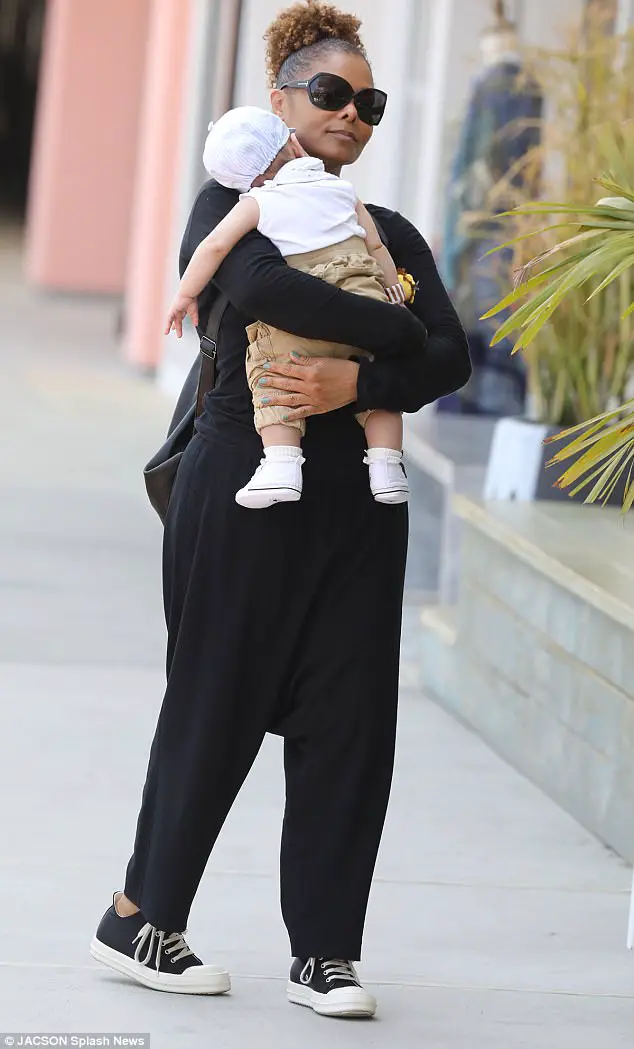 The Poetic Justice actress showed no signs of the divorce drama she is currently battling.
The singer announced her split from Eissa's father Wissam Al Mana earlier this month. She has stated that the divorce was 'in God's hands'.
Janet said: 'I just want to keep it real with you guys for a second. Yes, I separated from my husband, we are in court and the rest is in God's hands.'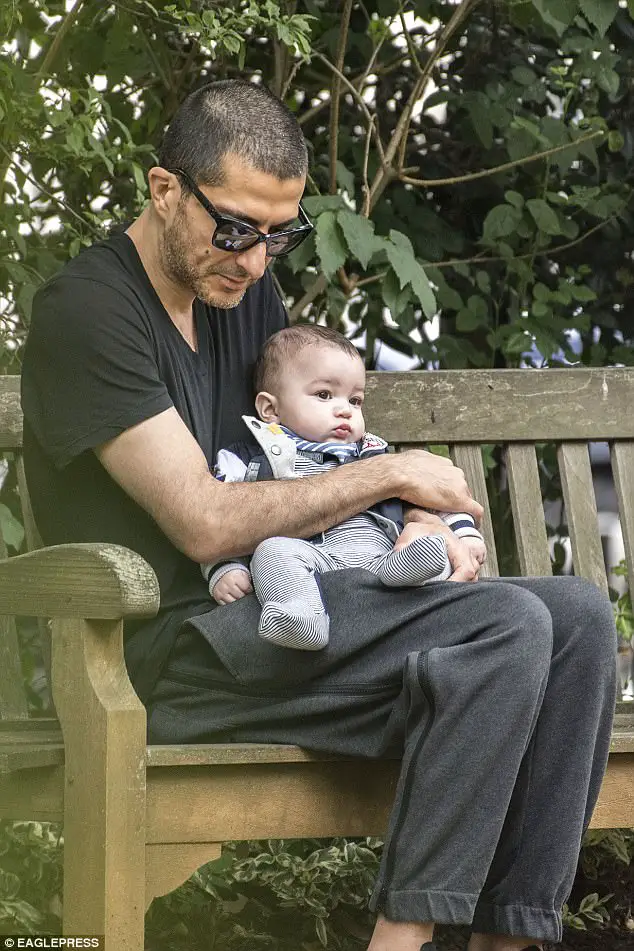 An insider said of her marriage split: 'As the babies of their families, they have an unbreakable bond. She trusts him more than anyone.'
'They are amicable. Janet hates mess just like Michael [Jackson] did and would have preferred to keep the split as quiet as possible … She couldn't stay in the marriage.'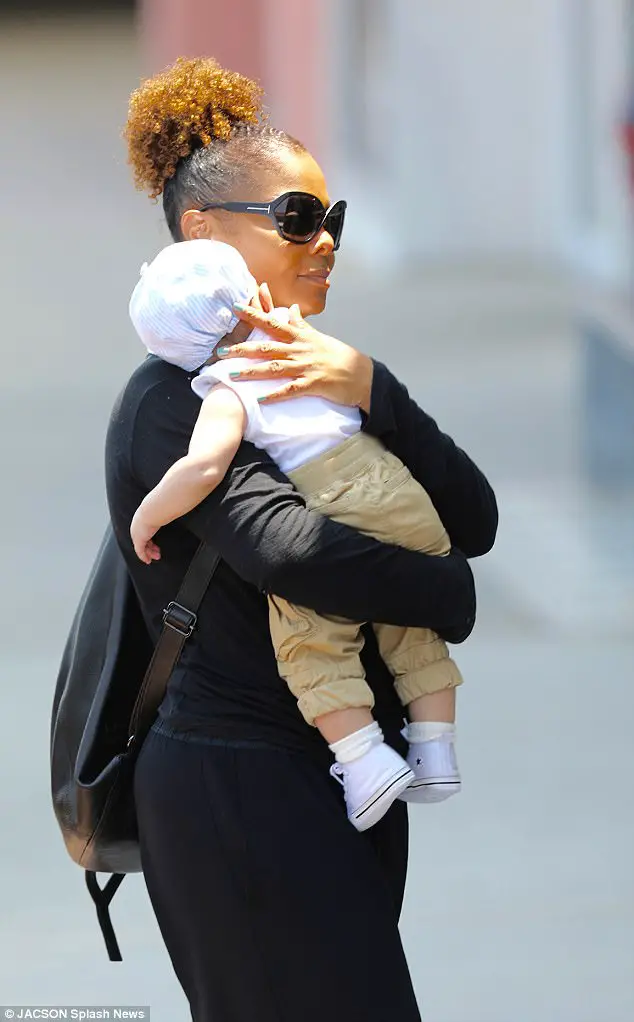 The source added: 'Janet really trusts Wissam and he trusts her. She and Wissam are working together to co-parent.'
'They have a strong friendship. There is no fighting between them. They are very disciplined and the baby is already on a strict schedule.'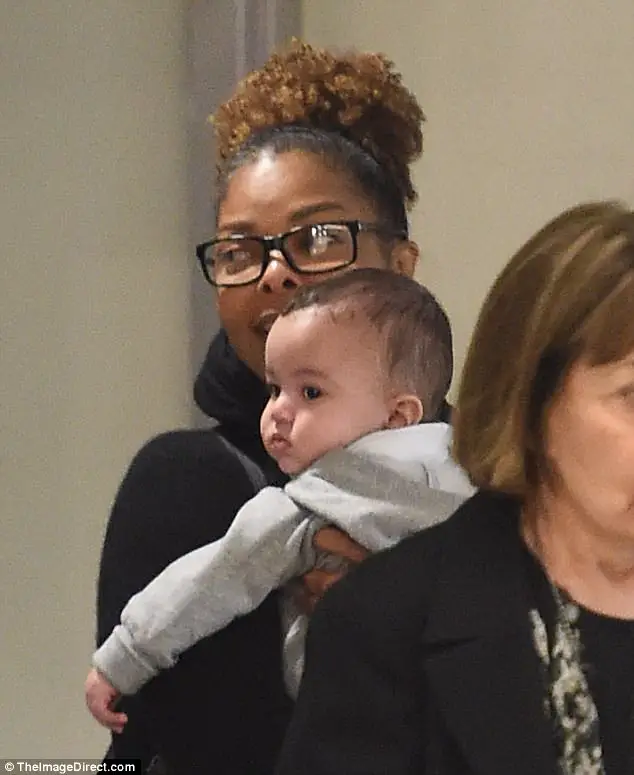 'It seems like she will stay in London for now while the baby is so young, but I can see her eventually moving back to the States.'
'Janet is doing really well. She is just so happy to have her baby.'