We're sad to report on the passing of LaShawn Daniels. 
The Grammy Award-winning songwriter also known as "BigShiz" has died in a car accident aged 41.  
He earned a Grammy in 2001 for his songwriting work on the Destiny Child's anthem Say My Name.
Daniels worked with big name artists including Whitney Houston and Beyoncé. 
His Grammy-nominated songs include Tamar Braxton's Love and War, Toni Braxton's He Wasn't Man Enough and The Boy is Mine, featuring Brandy and Monica.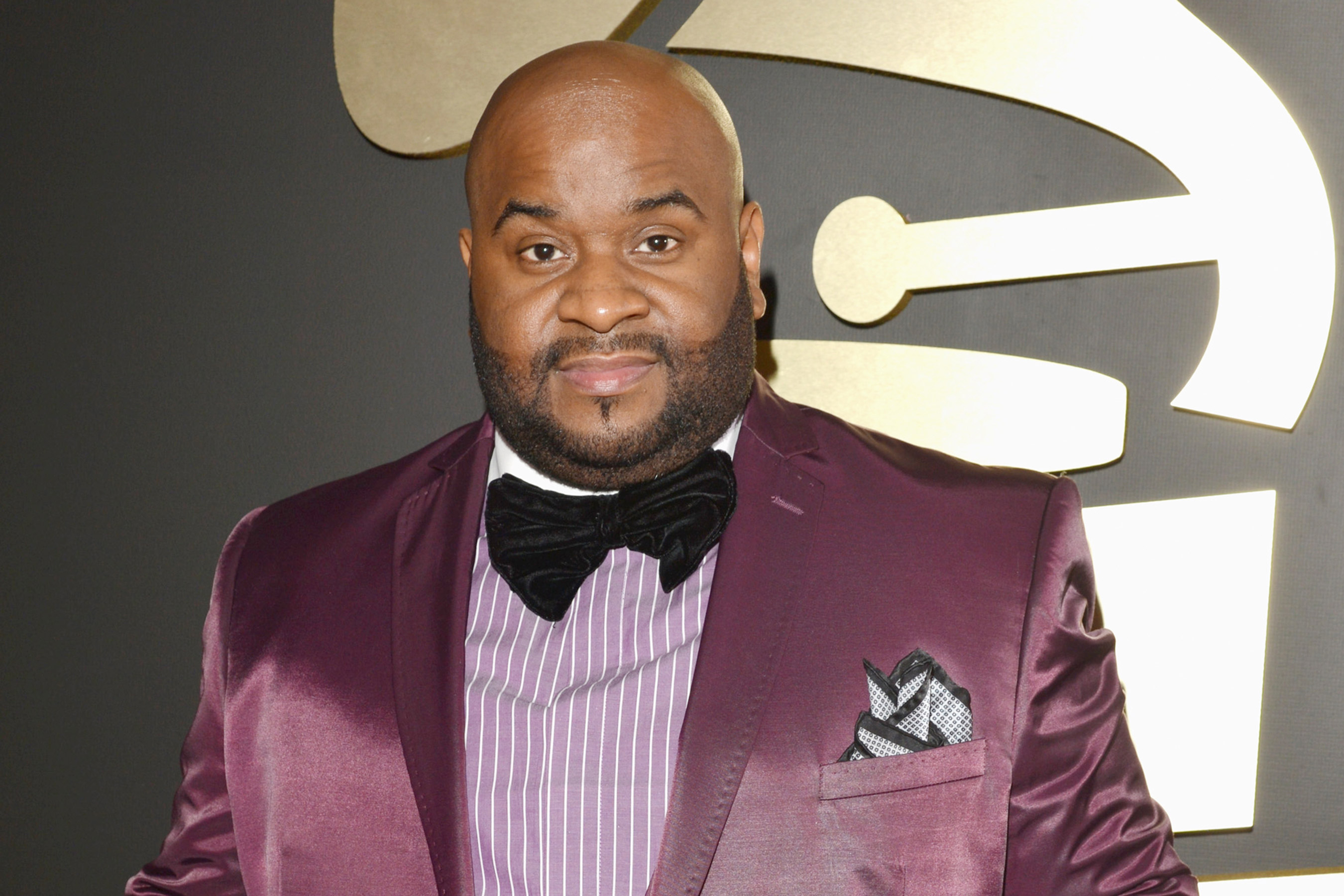 The songwriter also contributed to hits such as Jennifer Lopez's If You Had My Love and Michael Jackson's You Rock My World. 
His heartbroken wife, April, said in a statement that her husband had died in a car accident Tuesday in South Carolina.   
Her statement read: "It is with deep and profound sadness that we announce the passing of our beloved husband, father, family member and friend LaShawn Daniels, who was the victim of a fatal car accident in South Carolina."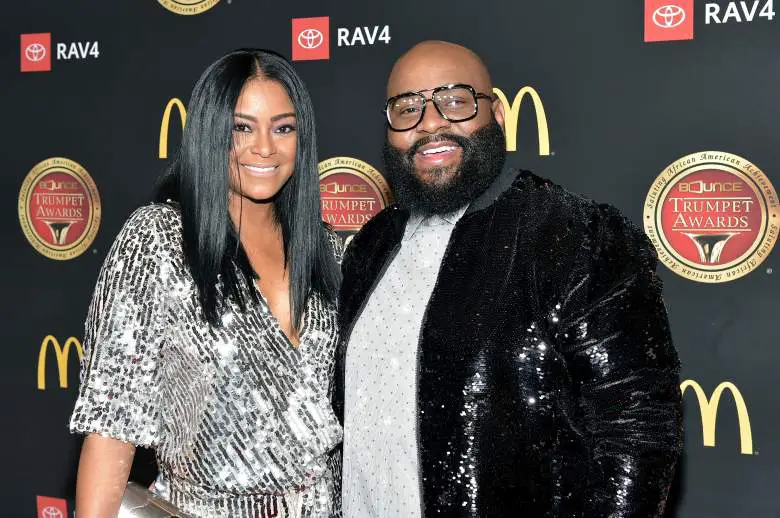 "A Grammy Award-winning producer and songwriter, Daniels was a man of extraordinary faith and a pillar in our family."
"We would like to express our sincere appreciation for the continuous outpouring of love and sympathy."
Gospel artist Kirk Franklin wrote: "The entire music community is feeling the loss of one of the greatest to ever do it….. LaShawnDaniels…we just stood together a week ago. No words……"
"I'm sorry…. I can't let this LaShawn Daniels loss go yet…. just let heaven be real….."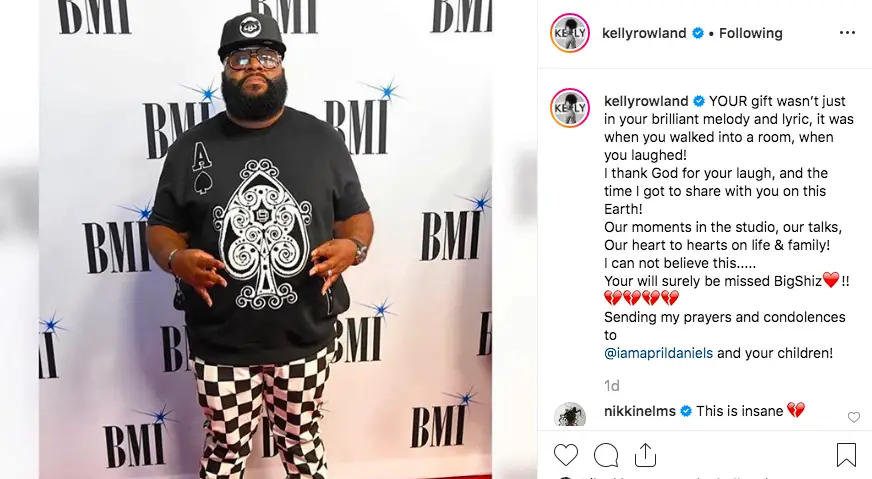 Destiny's Child singer Kelly Rowland wrote on Instagram: "YOUR gift wasn't just in your brilliant melody and lyric, it was when you walked into a room, when you laughed! I thank God for your laugh, and the time I got to share with you on this Earth," she captioned a picture of him.
"Our moments in the studio, our talks, Our heart to hearts on life & family! I can not believe this…..Your will surely be missed BigShiz!!  Sending my prayers and condolences to @iamaprildaniels and your children!"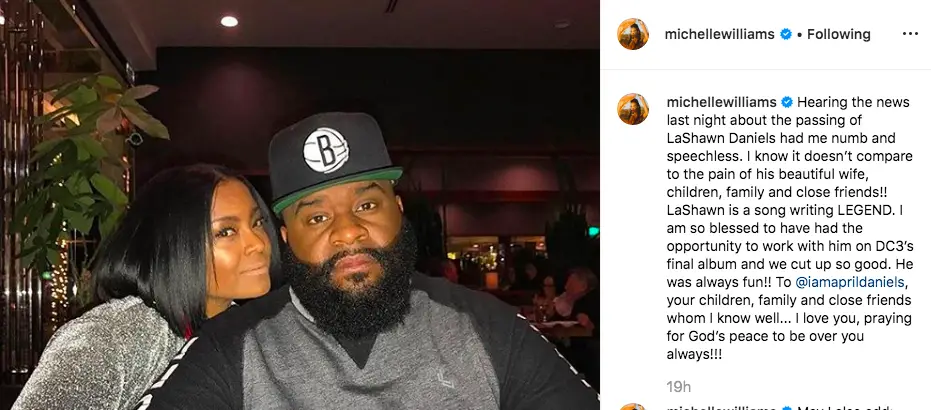 Fellow Destiny's Child singer Michelle Williams also shared her thoughts.
"Hearing the news last night about the passing of LaShawn Daniels had me numb and speechless. I know it doesn't compare to the pain of his beautiful wife, children, family and close friends!! LaShawn is a song writing LEGEND. I am so blessed to have had the opportunity to work with him on DC3's final album."