A man has been charged with conning nearly three dozen women out of money on various dating apps. 
Rubbin Sarpong, 35, of Millville, New Jersey cheated singletons out of millions of dollars. His deception even led to one of the women committing suicide.  
Sarpong was allegedly the ring leader of the international fraud operation with his "employees" spreading as far as Africa. He and his accomplices swindled a total of $2.1 million from lonely hearts, according to federal prosecutors.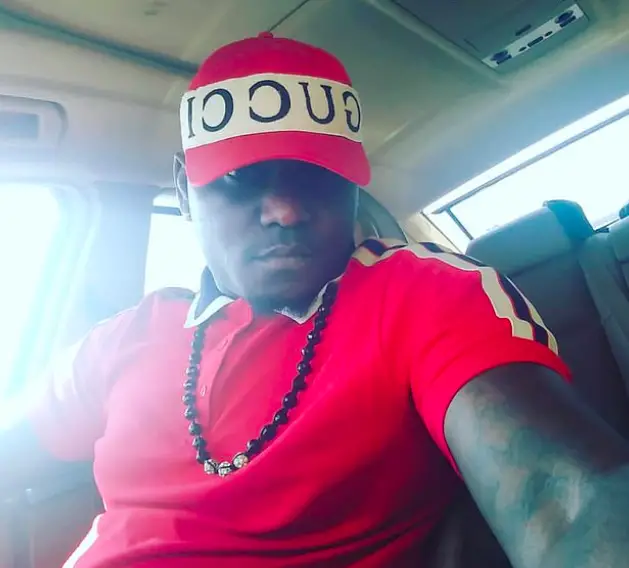 Sarpong has been charged in federal court with a single count of conspiracy to commit wire fraud. 
According to CBS Philly, despite being involved in such an epic fraud, he told a court he was broke. The alleged fraudster asked for a public defender as he couldn't afford an attorney. 
However there to support him was Sarpong's apparent real-life fiancé. But the woman was not in the mood to answer any questions.
"You better get that camera out my face," she snapped at a local TV news crew. 
Sarpong allegedly showered her with gifts from the money he tricked from other women. His Instagram page sees Sarpong flexing with gold jewelry, Rolex watches and stacks of money. 
"LivingHighLifeStyle… Let Them Hate #RichLifeStyle," he wrote in the caption of an August 13, 2018 photo.
For the last three years, Saprong has worked with men in Ghana to trick 30 women into wiring him money.
The gang used several bank accounts under false names.
The gang were eventually investigated by the FBI, who said the men contacted their victims through dating websites. These included Plenty of Fish, OurTime.com and Match.com.
Sarpong sometimes posed as U.S. military members stationed overseas.
"They contacted victims through the dating websites and then pretended to strike up a romantic relationship with them, wooing them with words of love," FBI agent Dean J. DiPietro wrote in a sworn testimony. 
In May of 2018, one of Sarpong's accomplices sent an email to a woman. He pretended to be a diplomat named Alwin Rolf Lyss, prosecutors say. 
The professional scammer told the victim his overseas unit had found millions in gold bars.
He then sent the woman a box he claiming they were worth $12 million – but needed money to help him get all the gold to the U.S.
Between May 22, 2018 and June 12, 2018, the duped woman sent the men an estimated $93,710 to two U.S. bank accounts.
But after giving the fraudsters all her money, two days later, she committed suicide.
The victim's daughter told the FBI her mother told her she was going to the airport to meet her online love. She was found dead on June 14, 2018.
Investigators eventually finally tracked down and arrested Sarpong on Wednesday. 
He faces up to 20 years in prison if convicted.