Losing weight can be difficult at the best of times.
But a loving husband has spent a year losing 70lbs so he could donate his kidney to his wife.
PJ Spraggins was overjoyed when he discovered he was a perfect match for wife Tracy.
Tracy had battled with the autoimmune disease lupus her whole life. Doctors told her the illness would eventually kill her if she didn't get a kidney transplant.
The only problem was that the waiting list is seven years long.
But just when it seemed that all Tracy's problems were about to be resolved, doctors told PJ his blood pressure was too high to perform the operation.
Refusing to accept the diagnosis, PJ embarked on a relentless fitness regime.
Finally, in December 2014, they got the green light. Both husband and wife went under the knife together.
'We both just feel amazing. I'm slowly getting back to work making music, Tracy is making sure she fully recovers. But the entire process has been amazing.' 
Tracy was just six when she was first diagnosed with lupus. 
Tragically her 34-year-old sister, who also had lupus, died following complications from a kidney transplant.
Tracy, who is 39, was placed on the transplant list in 2013.
Knowing that the seven-year wait might be too long for his wife, PJ, a self-employed musician, submitted himself for the weeks-long evaluation to assess whether he could donate his kidney.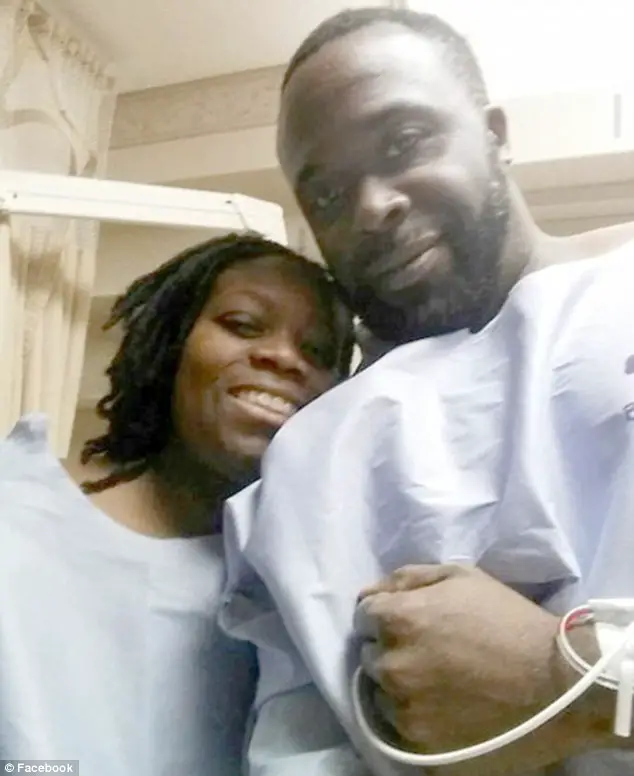 Doctors advised PJ, who weighed 265lbs, to lose 30lbs before returning for an evaluation. 
He did – but on the day of the test he changed a flat tire. 
'My blood pressure was all over the place. The results came back and they said no again.' 
PJ then tried a hospital in Atlanta, Georgia, where he was told to another 60lbs.  
Eventually, they made it to Nashville's Vanderbilt Hospital in December 2014.
PJ made sure he did everything he could to ensure the readings were perfect.
'I put that blood pressure monitor on and lay in bed all day. And thankfully, it all came back good!' 
The couple then underwent the four-hour surgery together and the surgery was a success.
'The way my kidney function is now, it's at 100 percent. And it's at the best it's ever been,' Tracy, a special needs teacher, told Fox.
PJ told DailyMail.com: 'It has just been amazing. To know that I did everything I could to give my wife a better quality of life is just the best feeling. I am so happy.'
The couple's friends have now set up a fund to financially support them during the two-month recovery period when they will be unable to work.
It reads: 'While the actual cost of the kidney transplant itself would be covered, they would need at least two months of financial assistance to cover regular household expenses as neither of them will be able to work during their recovery. Your donations would be immensely appreciated.'