1. Nicole Kidman and Naomi Watts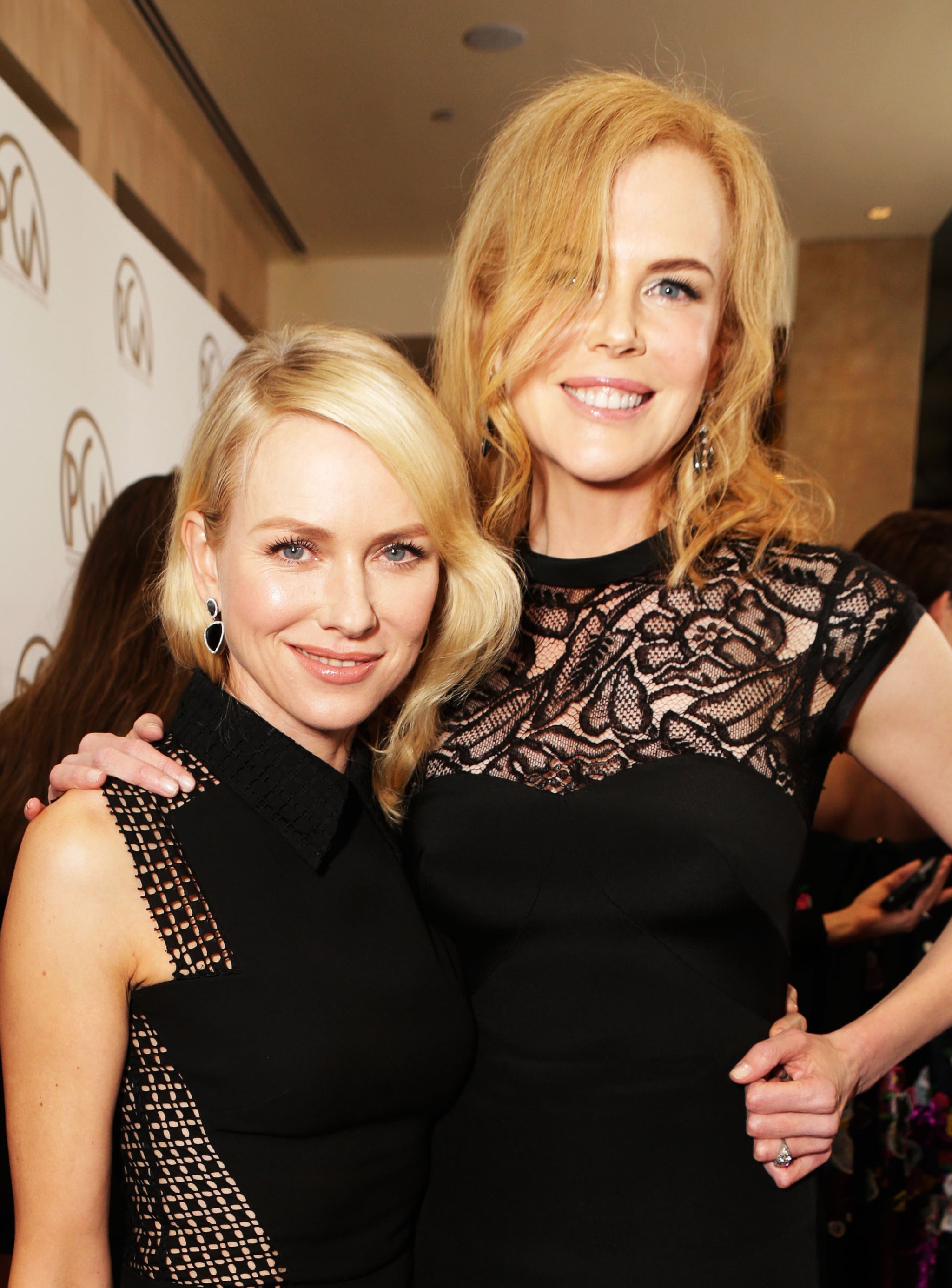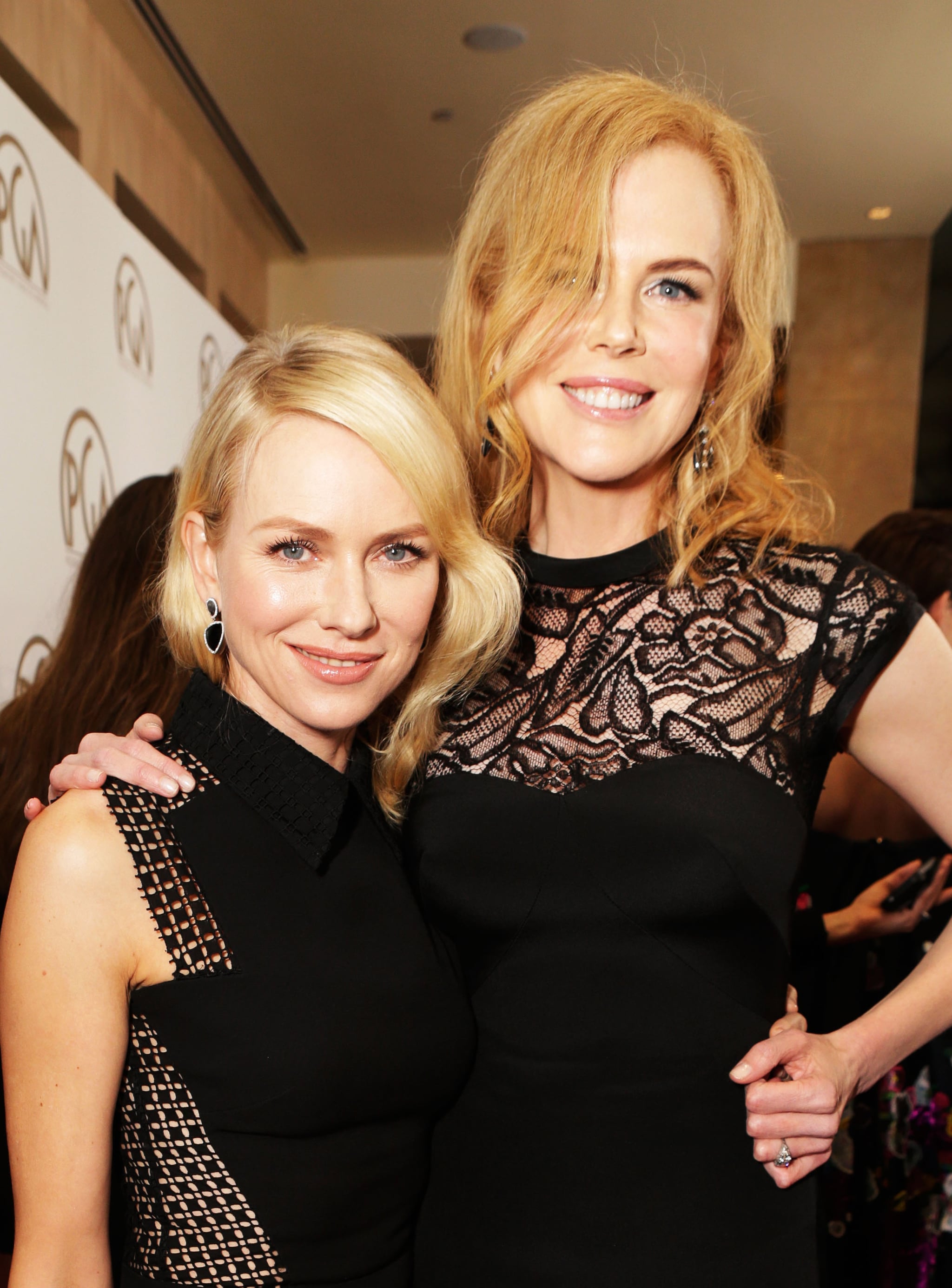 Nicole and Naomi are some of the best examples of friendship in Hollywood. These two have been through thick and thin, surviving high school days in Australia, and then supporting each other at the beginning and peak of their respected Hollywood career. Their friendship has survived the test of time like no other. Earlier this year there were reports that they barely talk any more, but the rumors were dismissed by both Nicole and Naomi.
2.Neil Patrick and Freddie Prince Jr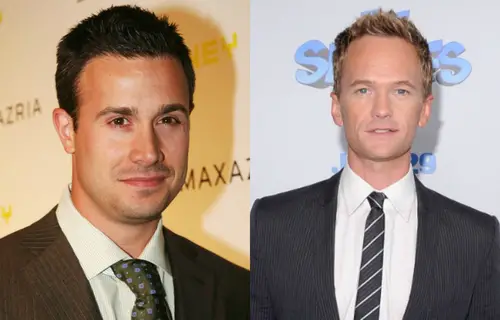 These two attended La Cueva High School in Albuquerque, New Mexico. They were not friends back then. In fact, Neil was three years older and he was already a senior in the school when Freddie enrolled.
3.Jennifer Aniston and Chaz Bono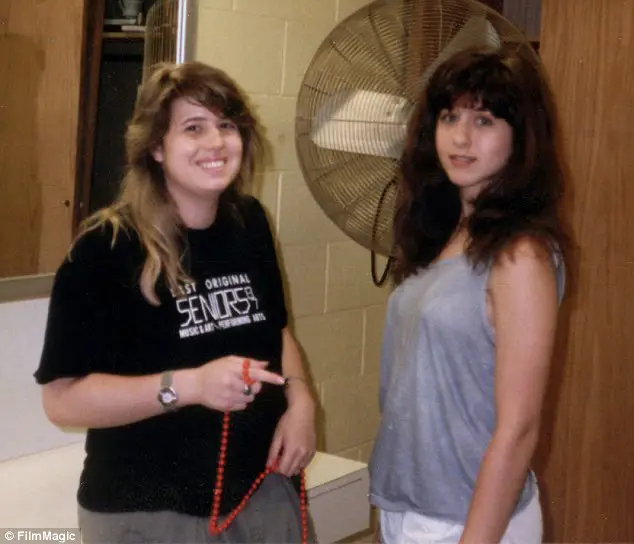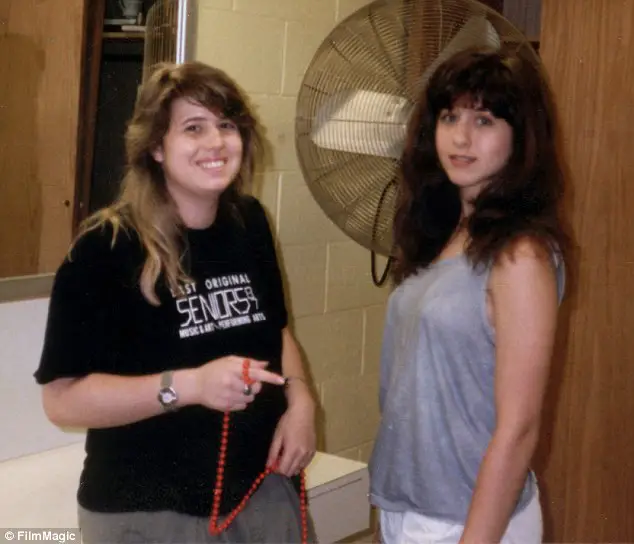 Back when Chaz and Jennifer attended the same high school, Bono was actually a female, known by the name of Chasity. They attended LaGuardia High School of Performing Arts. Nobody could predict back then that Jennifer would become the next America's sweetheart, and Chasity would change her gender. Jennifer actually hang out at Chaz's house with friends every day after classes.
4. David Duchovny  and John F.Kennedy Jr.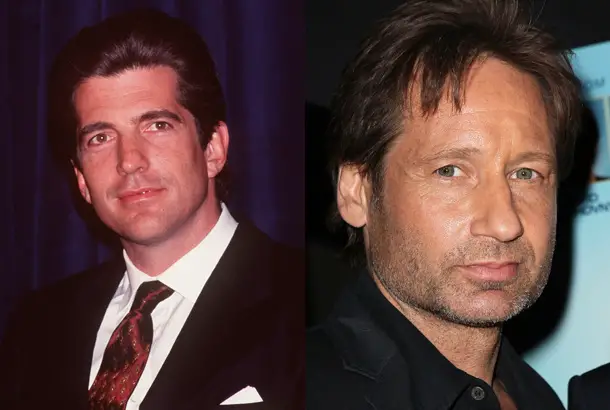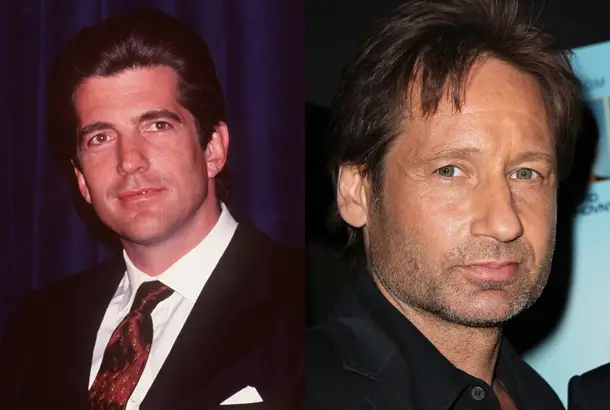 These two were actually classmates, as they both graduated in the Class of 1978 at the Collegiate School in New York City.
5.  Cameron Diaz and Snoop Dogg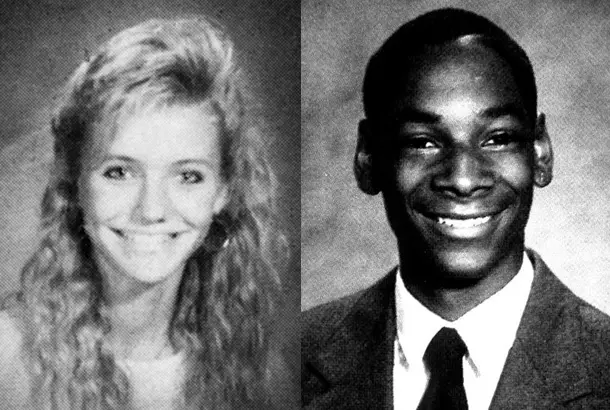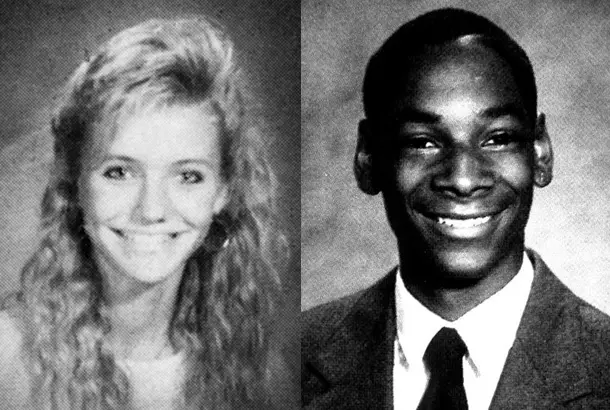 If Cameron knew that her high school friend would go on to sell millions of records, she might have been closer to him. They were not exactly friends. In fact, Snoop was Cameron's dealer, as she often bought weed from him. The actress has said that she was into green back then.
6. Kevin Spacey and Val Kilmer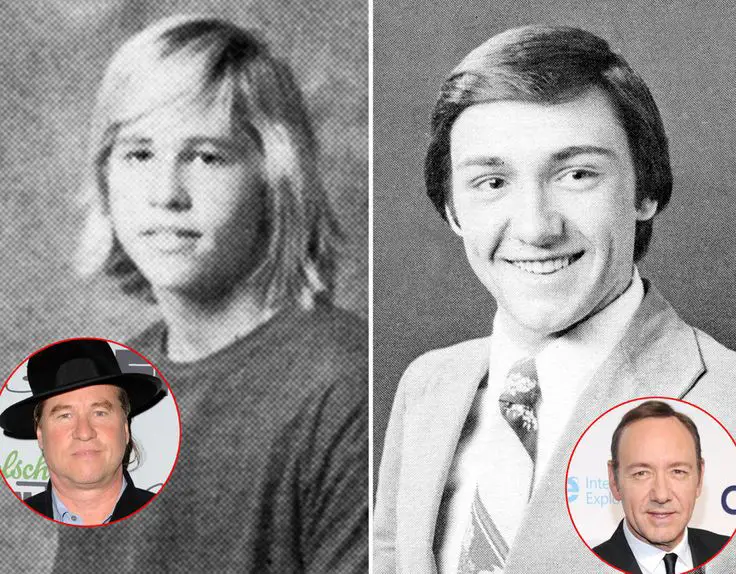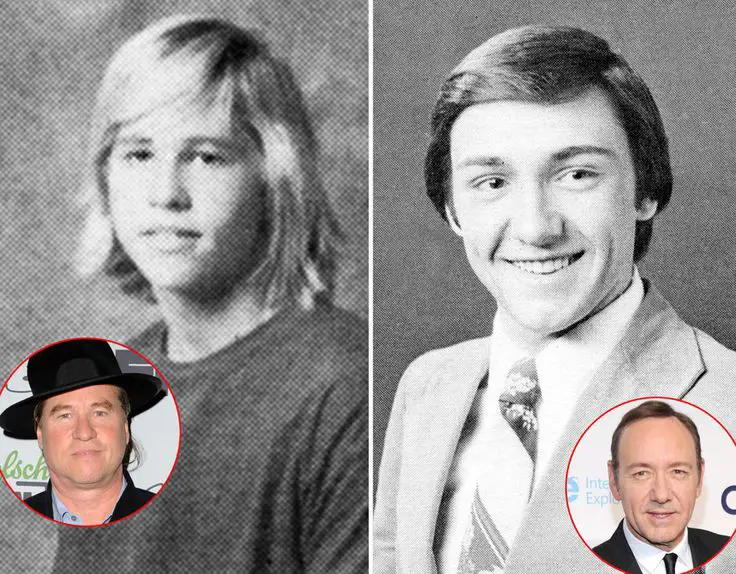 These two were classmates at the prestigious Chatsworth High School, but Spacey finished only two years. Kilmer, on the other hand, went on to graduate after completing four years at the school. The drama department sure had some fun with these two around.
7.Lauryn Hill and Zach Braff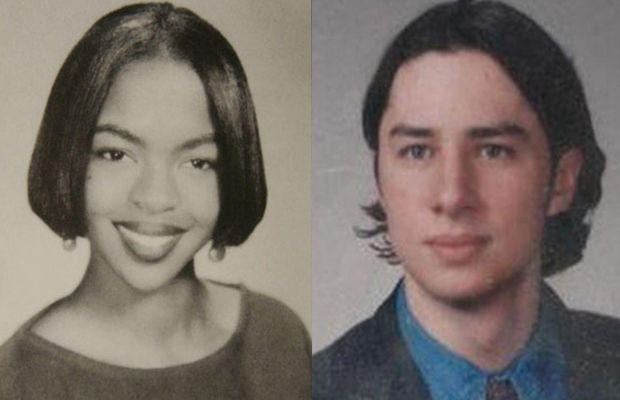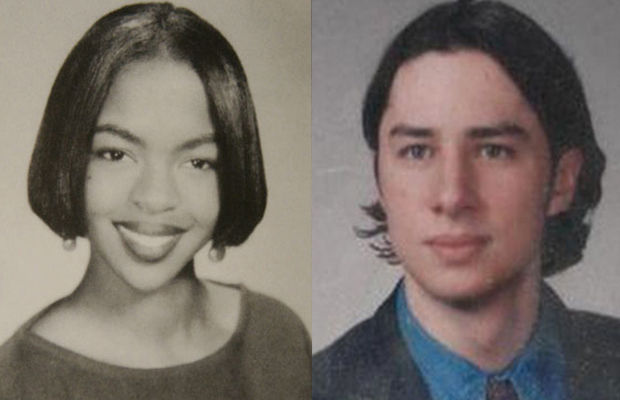 These two attended Columbia High School in Maplewood, New Jersey. According to Zach, the actor and the singer pulled off a Turk and JD when he was having his bar mitzvah. Fun times.
8. Josh Hartnett and Rachel Leigh Cook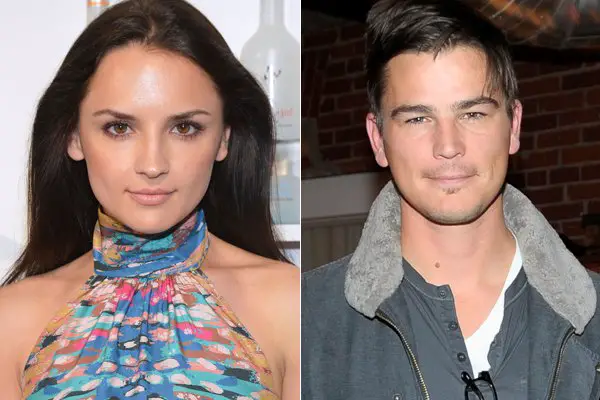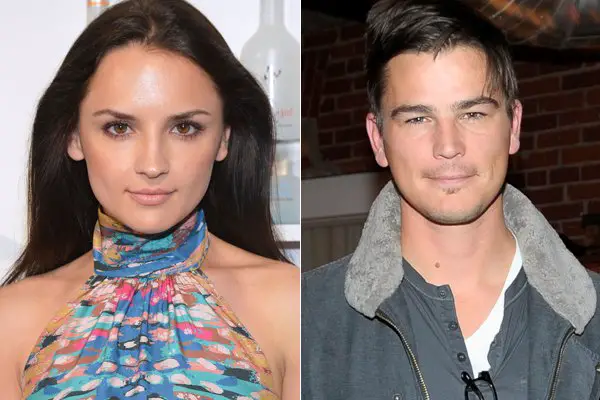 Back in the days, these two were simple high school friends hanging together. Fast forward several years later, and Josh is now a famous actor, while Rachael is one of those celebrity mothers.
9. Lady Gaga and Nicky Hilton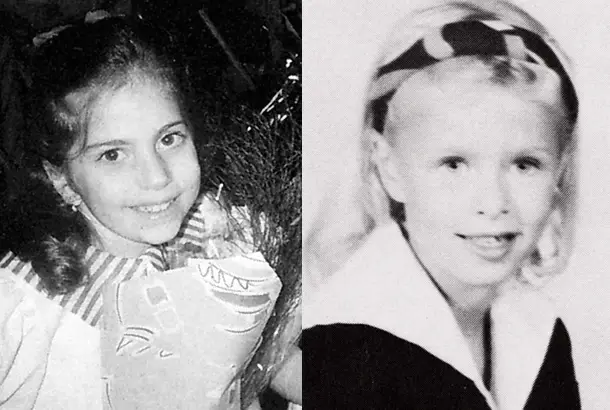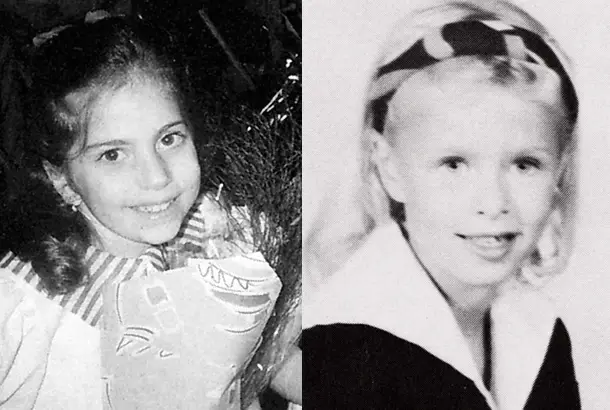 Fun fact: Lady Gaga and Paris Hilton attended the same high school. Too bad they were not classmates, as Paris is the older Hilton sister. But Gaga did have the chance to attend Convent of Sacred Heart, a private school in New York with another Hilton representative, Nicky. And now think of this: Gaga says she was the odd one out at the school.
10.   John Krasinski and B.J Novak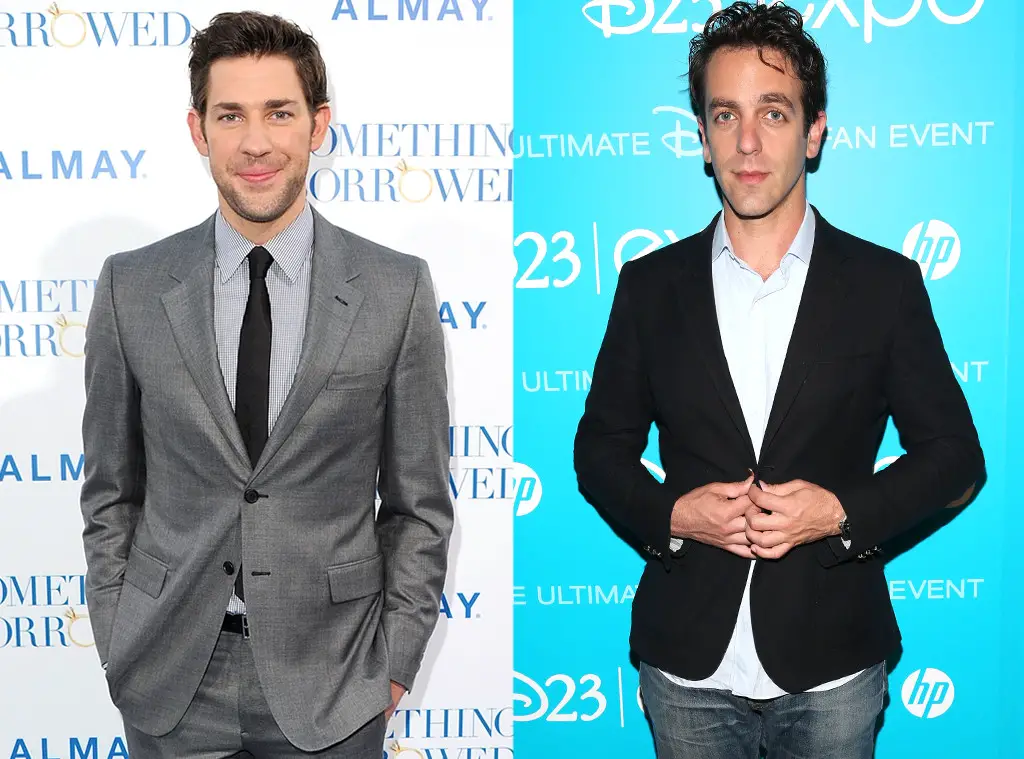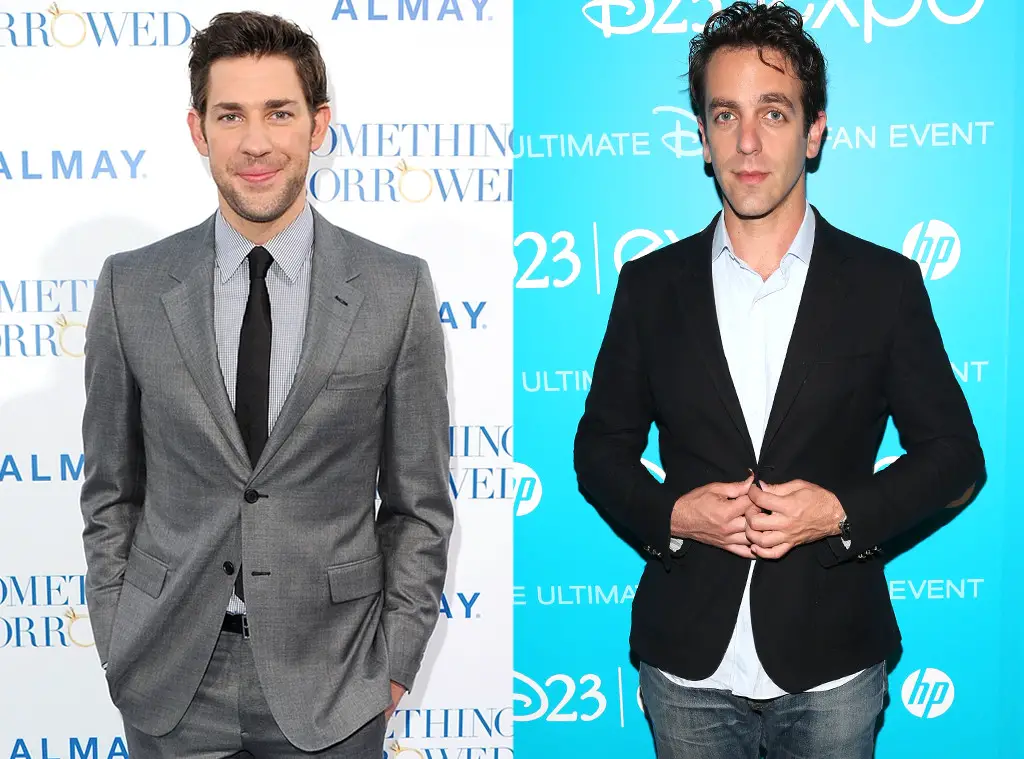 It must be fun to act hand in hand with your high school friend. These two are another perfect example of how to continue your high school friendship after graduation. The two were coworkers in a paper sales company, and then they had the hit of their life, the hit TV series "The Office".
 11.  Barbara Streisand and  Neil Diamond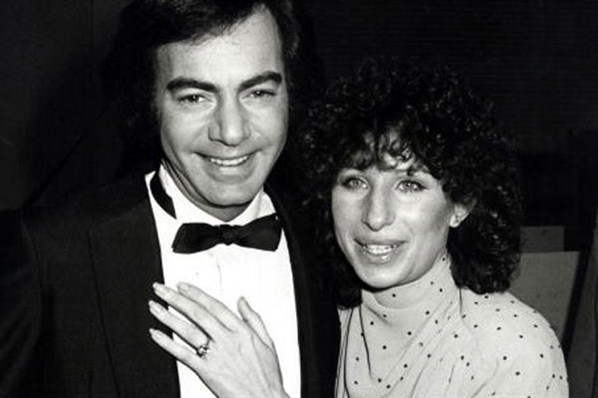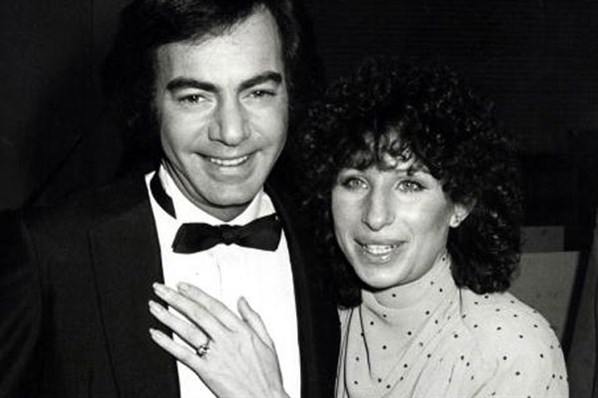 These two even had a hit single together. They performed their hit single "You Don't Bring me flowers" at the 1980 Grammy Awards, and that moment is considered one of the best in the history of the Grammys. But before they were bringing the house down at the Grammys, Neil and Barbra were high school friends at the Erasmus Hall High School.
12. Charlie Sheen, Rob Lowe, Robert Downey Jr. and Sean Penn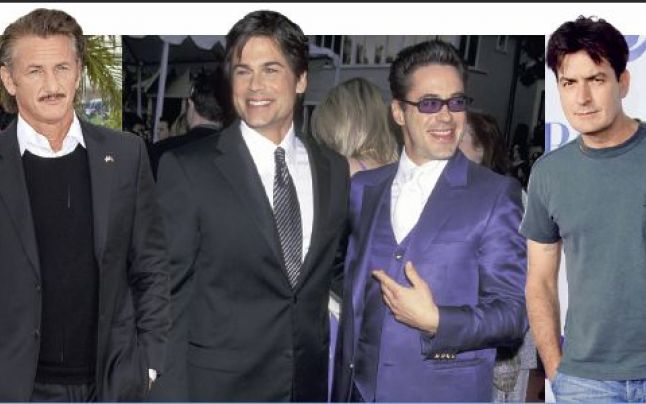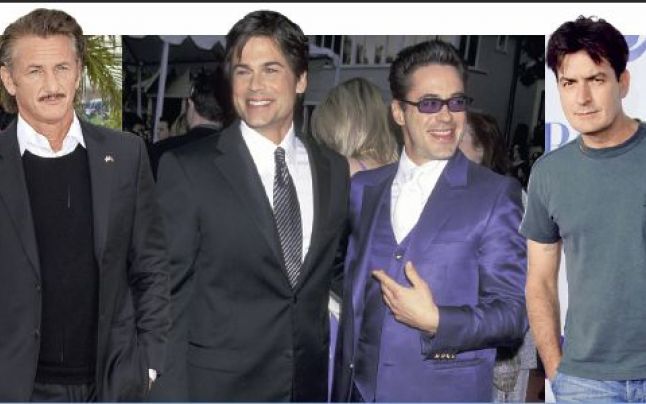 All of the four actors went to the same school in Santa Monica, California. Imagine how much troubles the teachers and the staff had with four troublesome young kids. Just one of these four is enough to raise an alarm, yet all four together?
13. Nicolas Cage and Crispin Glover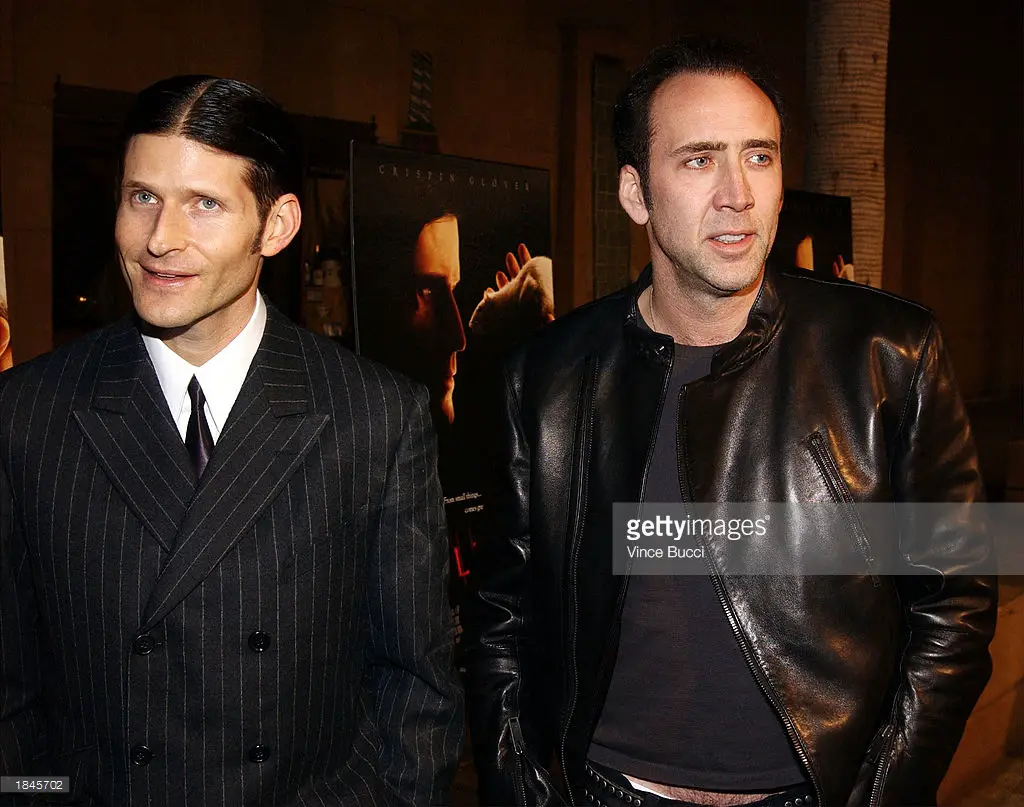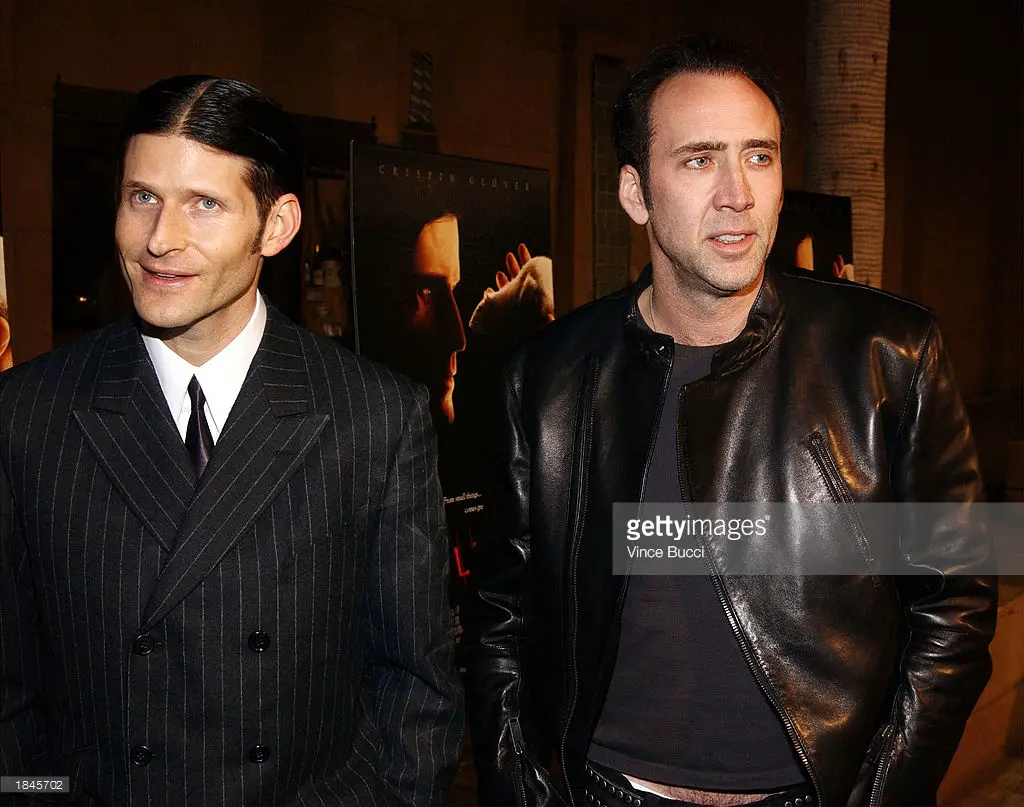 In a somewhat alternate universe, Best of Times, a television series in 1981 would hit off, and Crispin and Nicholas would act together for several years. But the series, in which both actors got their acting debut in the pilot episode never hit off. Before they had their acting debut together, these two attended the same Beverly Hills High School.
 14. Lenny Kravitz and David Schwimmer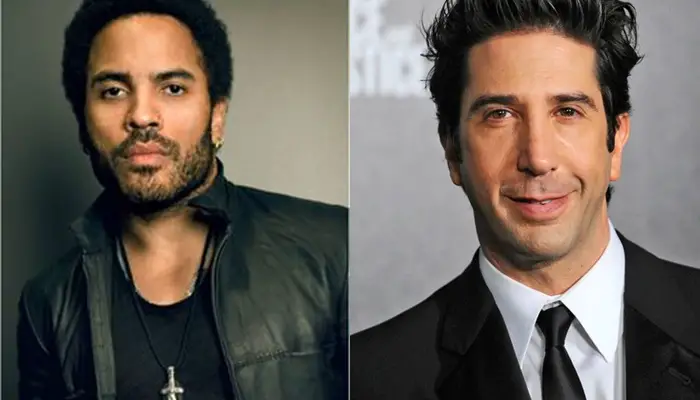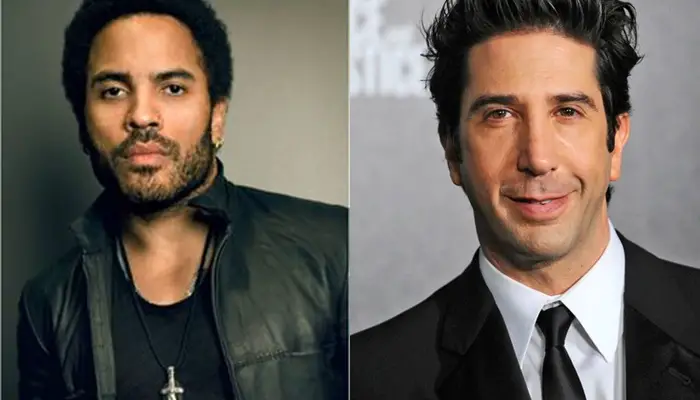 Beverly Hills High School is one of the best breeding grounds for celebrities. A duo that was at the same school in the same time is Kravitz and Schwimmer. The actor was born and raised in New York City, but a high school instructor encouraged him to go to Los Angeles and Beverly High. Lenny started in Beverly Hills in 82, with David following two years later.
15. Tori Spelling and Alicia Silverstone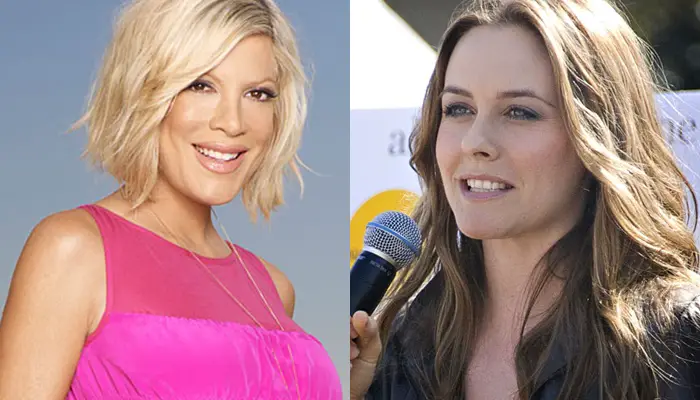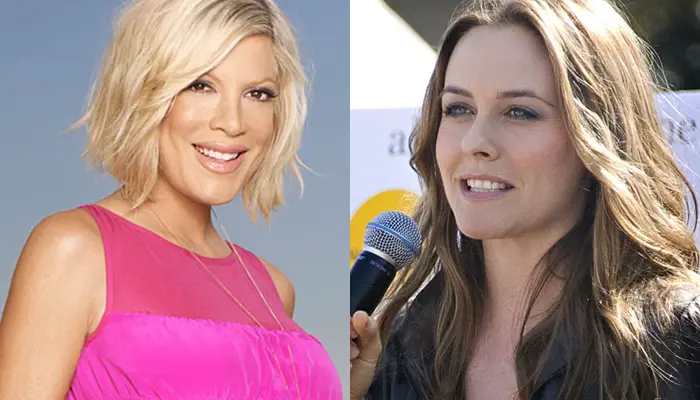 Another popular duo at the Beverly High is Tori and Alicia. Tori then actually continued to act in a series centered on Beverly High, while Alicia rose to prominence after appearing in three Aerosmith music videos.
16. Sean Penn and Emilio Estevez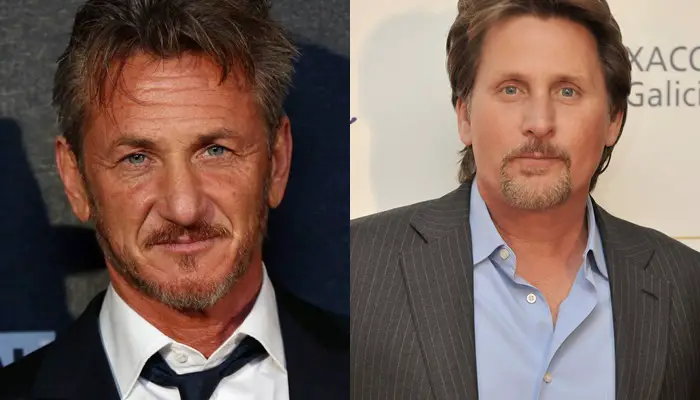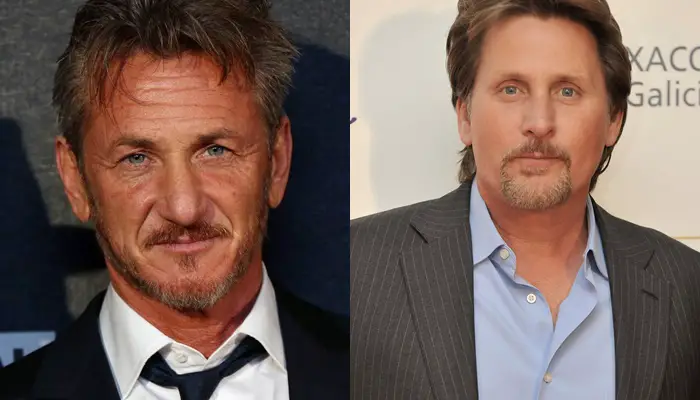 Estevez and Penn also attended Santa Monica high school, where Charlee Sheen, Rob Lowe and many others also got their high school graduation. Estevez and Penn were close, and they even made short movies together as children. When Estevez was just 11, he was awarded a portable movie camera by his father. He, along with his brother and Sean Penn, Rob Lowe and others used the camera for filming short movies.
17. Brian Austin Green and Alyson Hannigan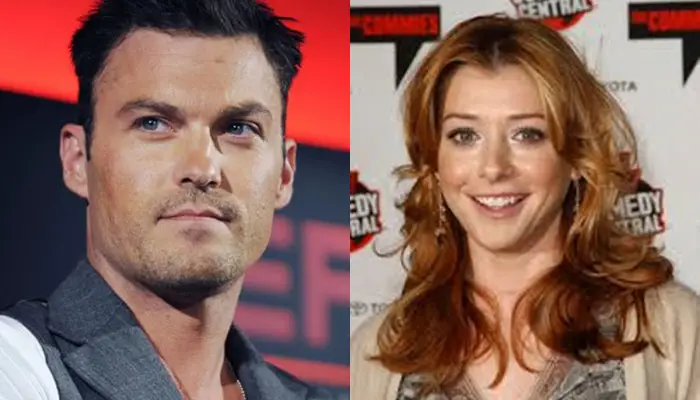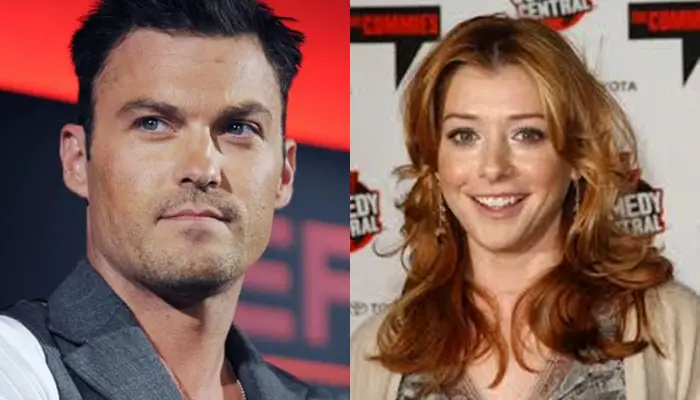 These two attended North Hollywood High School, with Brian getting the head start in 1987. Alyson joined the school in 1988, and in 1990 they were part of a Christmas photo along with other soon to be celebrities. Needless to say, Alyson and Brian stand out with their personality.
18. Rainn Wilson and Hal Sparks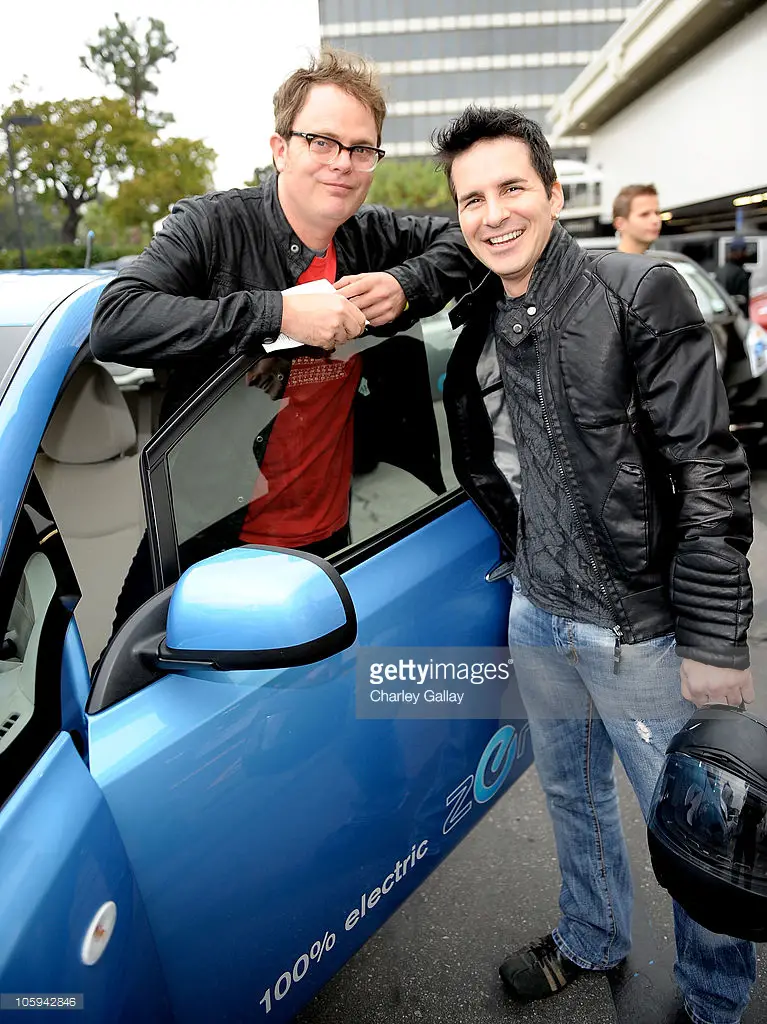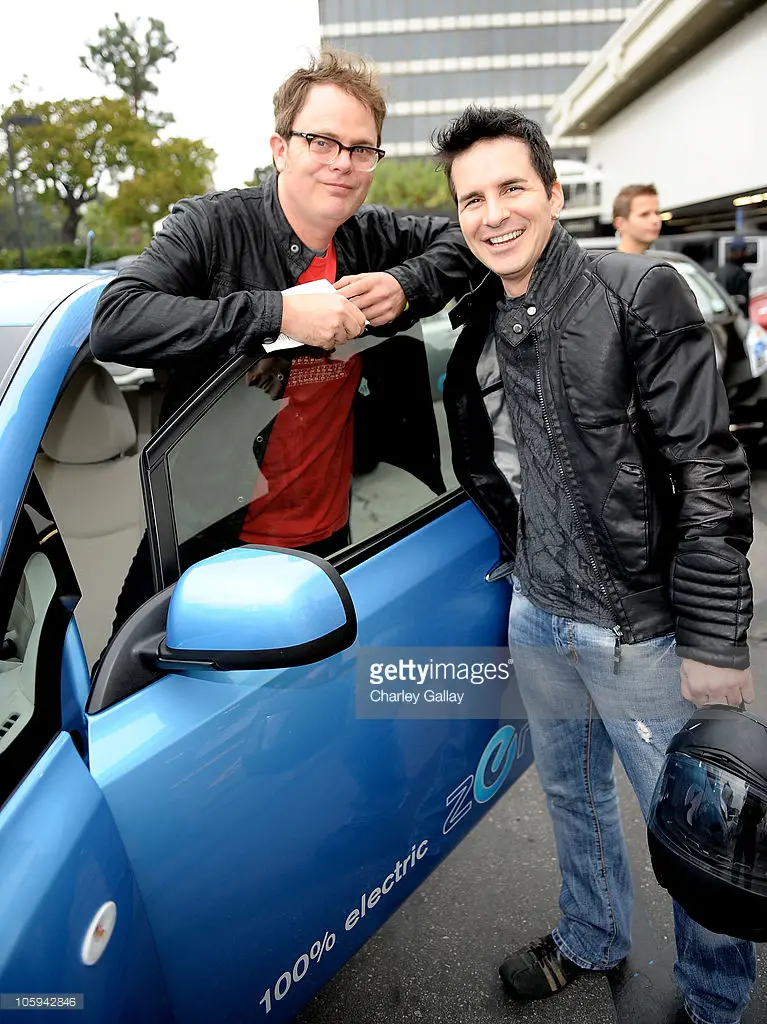 These two went to New Trier High School, with Rainn starting his education in 1980, while Hal Sparks joined there years later. Both went on to be successful actors, with Wilson being part of the iconic series "The Office".
19.  Timothy Hutton and Demi Moore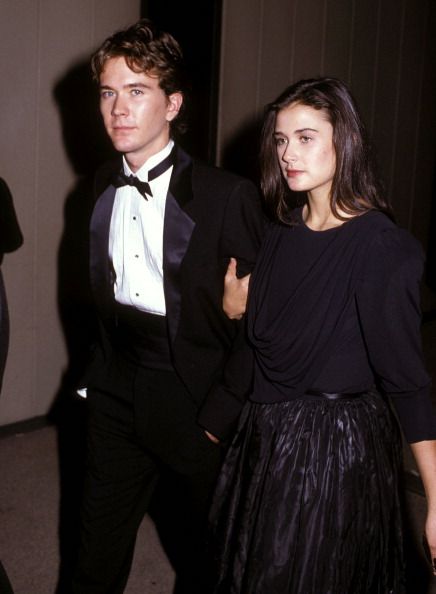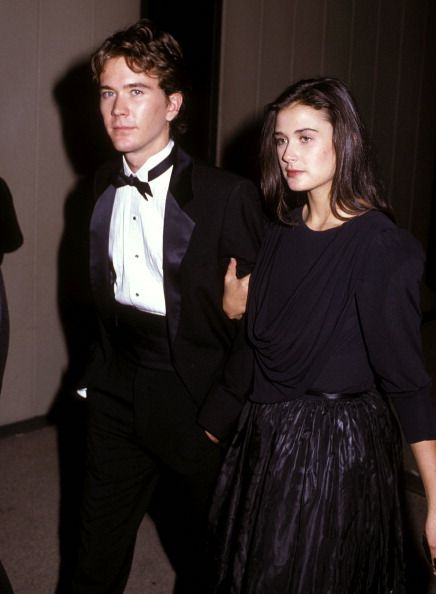 Timothy is two years older, so it is only natural that he started his education career at Fairfax High School two years earlier. He enrolled in 1974. They never worked together, or hang out together, but both went on to be two of the most successful Hollywood celebrities.
20. Jennifer Aniston, Marlon Wayans and Adrien Brody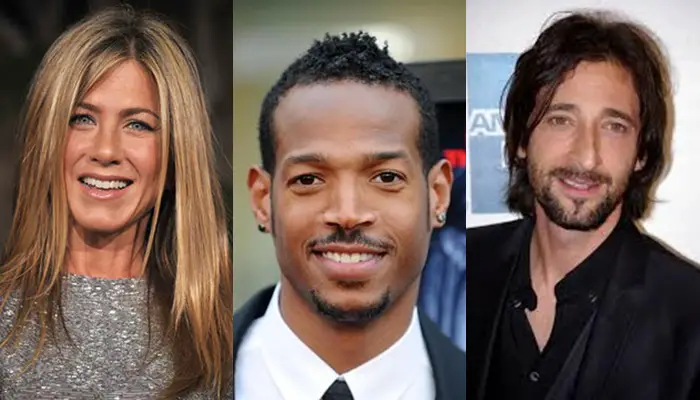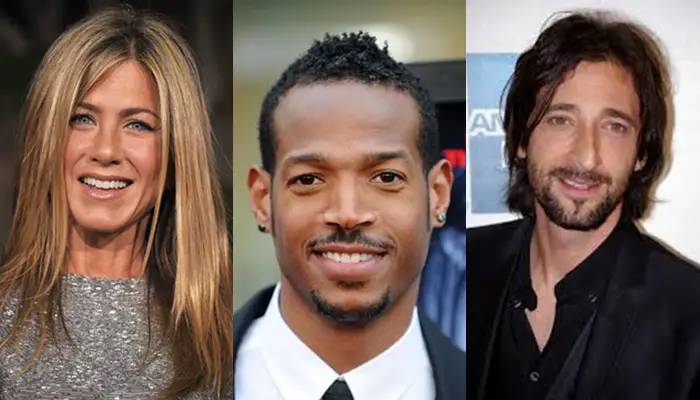 We already stated that Jennifer attended high school with Chaz Bono and she hang out with her friends at his house. But there was a brief moment in which she also attended high school with Marlon Wayans (he enrolled in 1990) and Adrien Brody. When Jennifer was graduating, Brody was a freshman.
21.  Dustin Hoffman and George Takei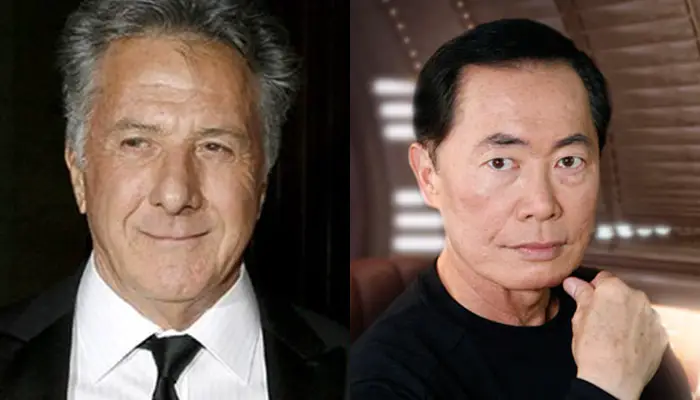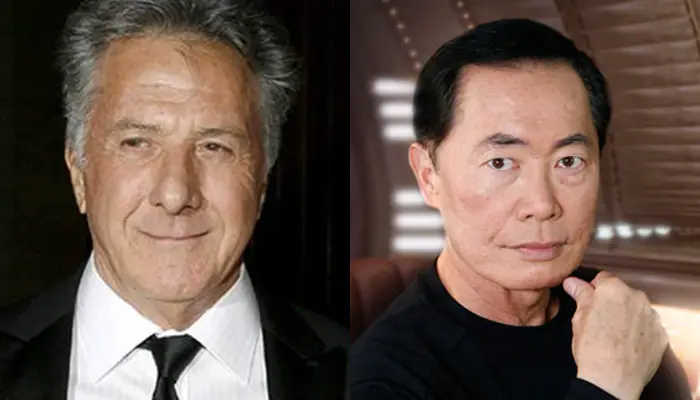 These two started their education in the same year, enrolling at the Los Angeles High School in 1951. Their careers are highly successful, and different in the same time. While Dustin went on to star in some serious movies and hits like "Rain Man" and "Kramer vs. Kramer", Takei was building a name for himself as part of the Star Trek franchise, portraying Lieutenant Hikaru.
22. Rachel Bilson, Michelle Trachtenberg and Katharine McPhee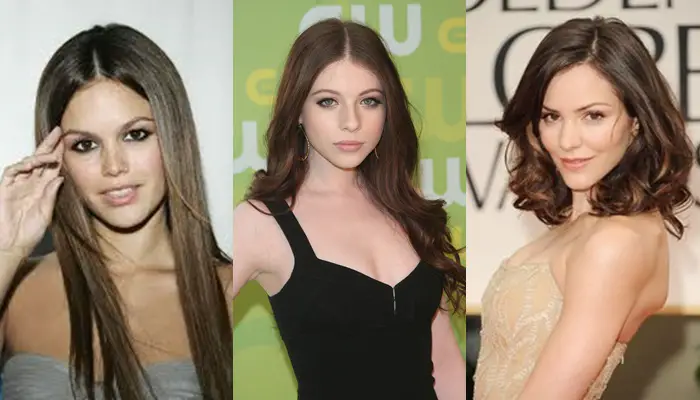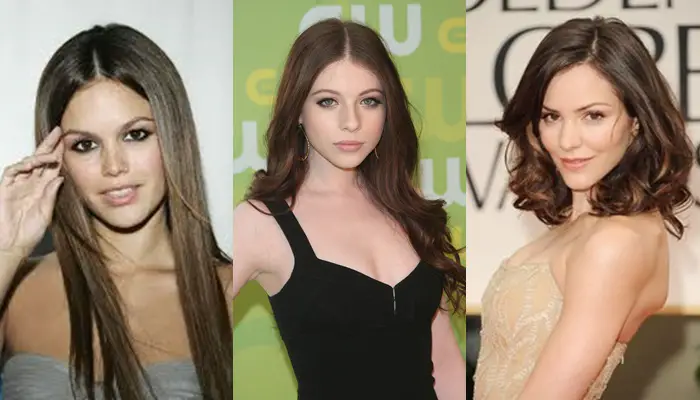 These three are some of the up and coming young actresses in Hollywood. In the years to follow, they will arguably make even bigger name for themselves. Bilson is arguably the most famous of the three so far, as she starred in "The O.C." as Summer Roberts. Speaking of their high school, they attended Notre Dame High School, with Rachel and Michelle enrolling in 1999, while Katharine followed three years later.
23. Paul Simon, Art Garfunkel and Jerry Springer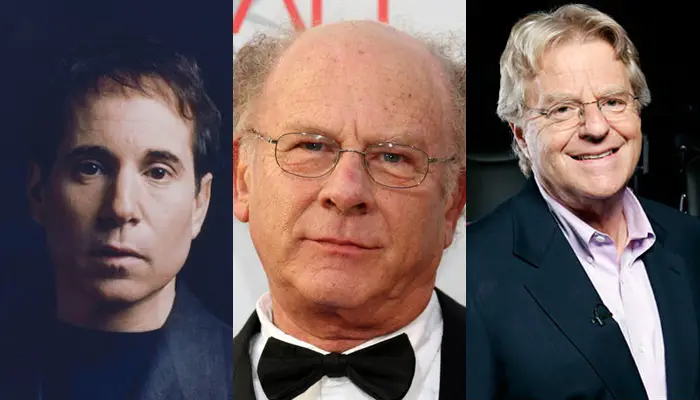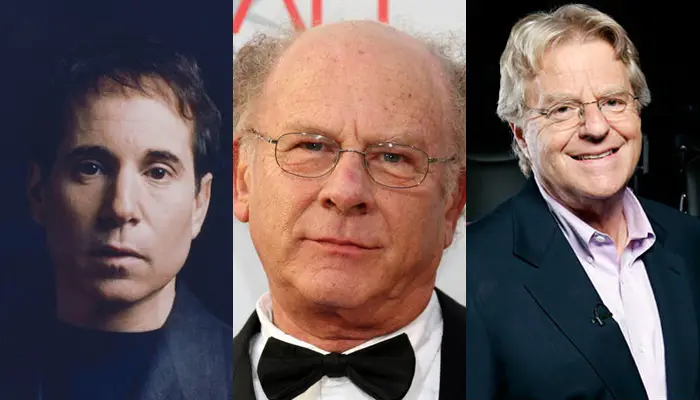 How many of you knew that the origin story of Simon and Garfunkel starts at Forest Hills High School? The two musicians started their education in 1958, and they hit it off instantly. They became close friends, and their friendship resulted in one of the most successful rock duo. Jerry joined the same high school in 1961, and for one year, he was there to witness the creation of an epic duo.
24. Robin Williams and Peter Horton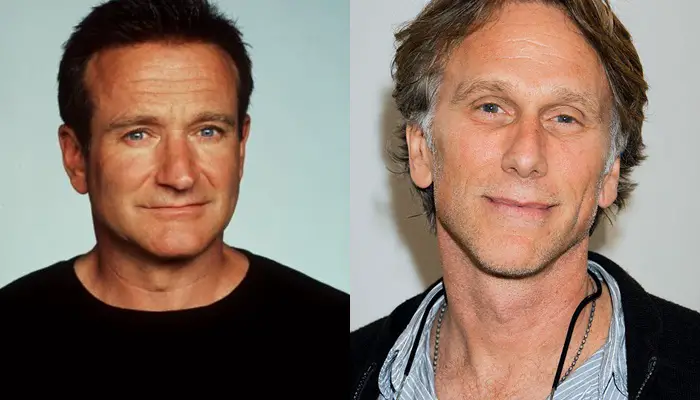 One was an actor, the other was director. Strangely, these two never worked together, even though for two years, they attended the same high school at Redwood High. Robin was the older, so he enrolled in 1969, while Peter joined the school two years later.
25.  Lisa Kudrow, Robin Wright and Ice Cube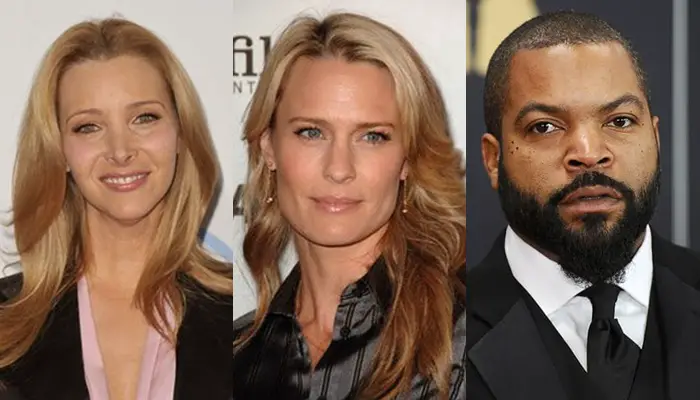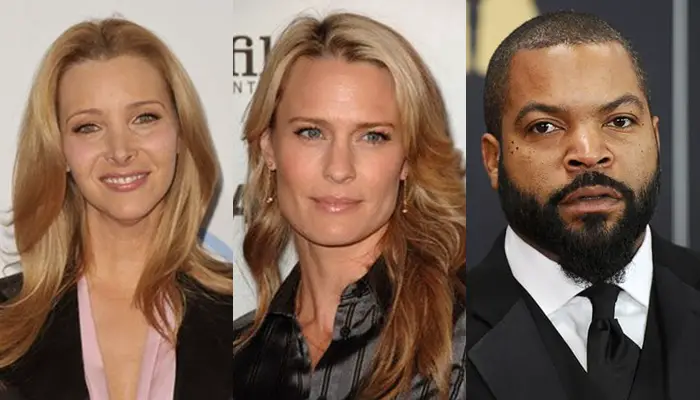 Just so we are clear, Lisa and Ice Cube were not in the same school at the same time. But Robin connects both of them. Lisa joined Taft High in 1977, and Robin enrolled three years later. Ice Cube actually enrolled as a freshman in 1983, when Robin was one year left of her graduation.
26. Fran Drescher and Ray Romano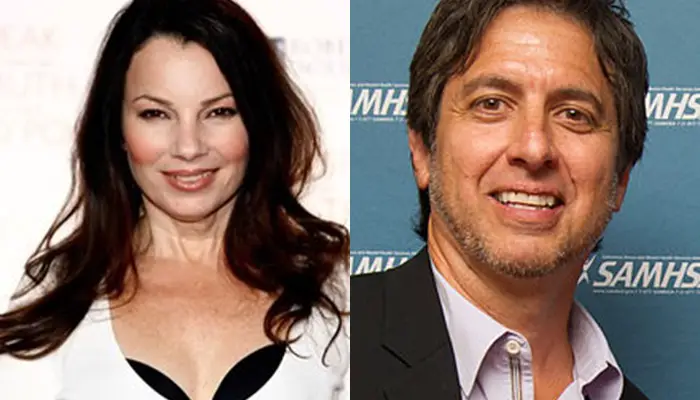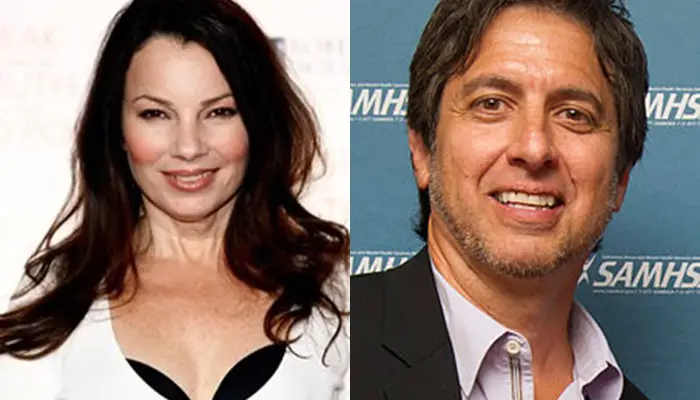 These two were freshmen in the same year, as they joined Hillcrest High in 1975. You can imagine drama classes were extremely interesting with two funny actors on the set. Ray created his own series later, while Fran starred in "The Nanny".
27. Forest Whitaker and Jennifer Jason Leigh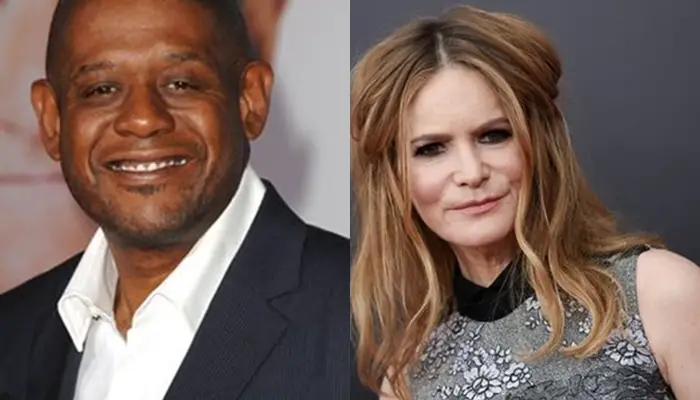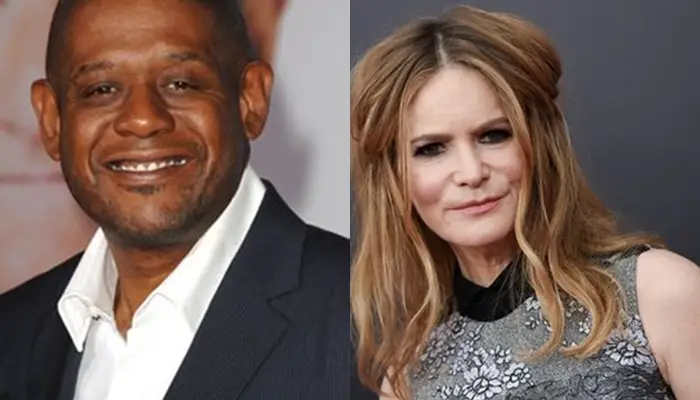 Aside from studying in the same school, Forrest and Jennifer starred together in a comedy film centered on a high school. They got their education at Pacific Palisades High School, with Forest enrolling in 1975, while Jennifer joined one year later. In 1982, after they finished high school, the two starred in Ridgemont High, a teen comedy movie.
28. Ron Howard and Rene Russo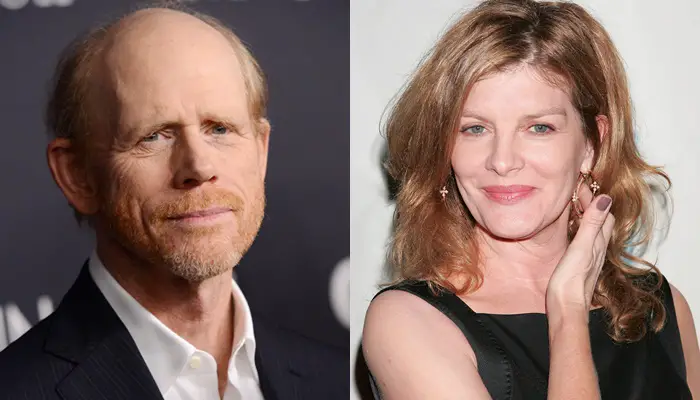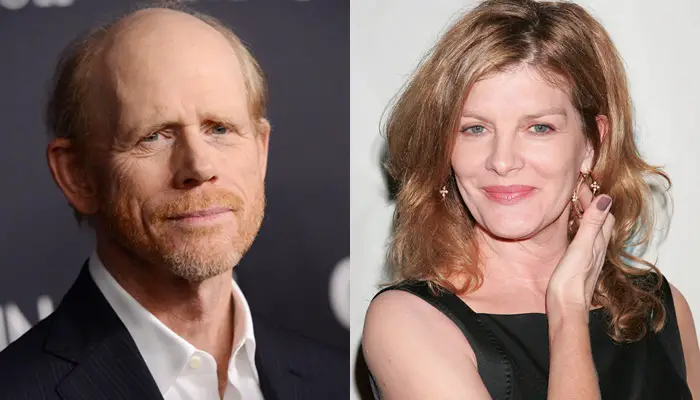 These two attended the same school at Burroughs High, and even though they enrolled in 1968, they didn't graduate together. The reason was Rene dropped out in the 10th grade, and started working. Ron graduated and went on to become one of the most successful producers and directors. Rene carved a career as an actress.
29. Regina King and Nia Long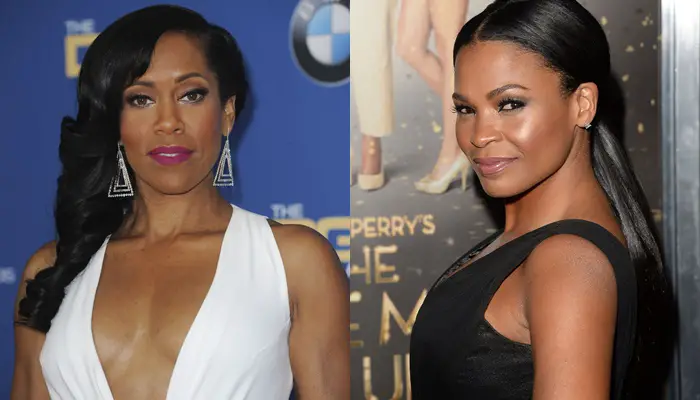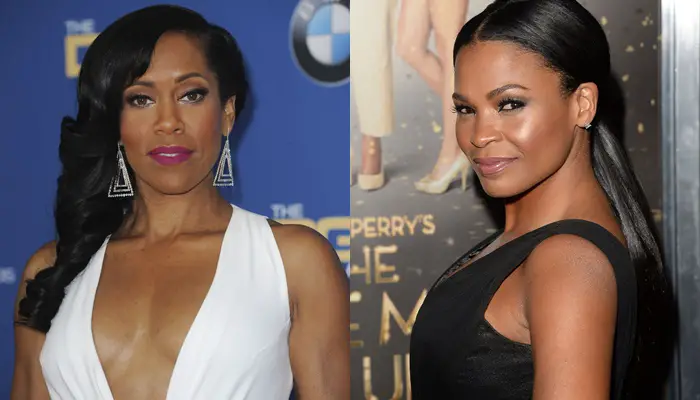 Regina and Nia finished high school at Westchester High, and grew up to be successful actresses. Regina was the first one to enroll at Westchester in 1988, while Nia joined one year later. Fun fact: they've acted in several movies together, but never interacted on screen. They were part of "Boyz n the Hood" and "Friday".
30. Jeremy Piven and John Cusack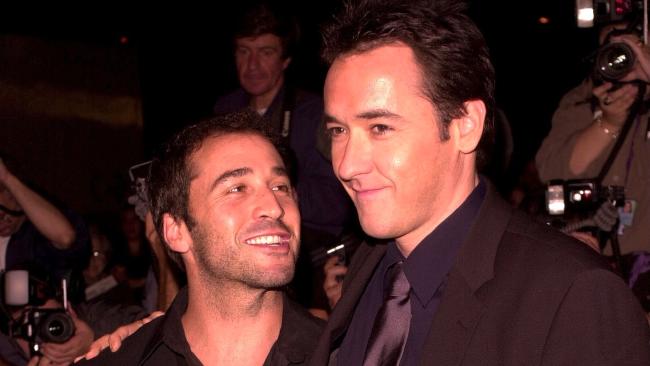 These two share such a rich history. They are one year apart from each other, with Jeremy being the older one. But for several years, Piven was playing sidekick to Cusack, starting alongside his childhood friend in "Singles", "Say Anything", "Grosse Pointe Blank", and "The Grifters". When they were kids, they hang out at Piven's house and acted together. But following the success Piven had in Entourage, the two drifted away. They said they are still friends, but they were not as close as before.
31. Lee Pace and Matt Bomer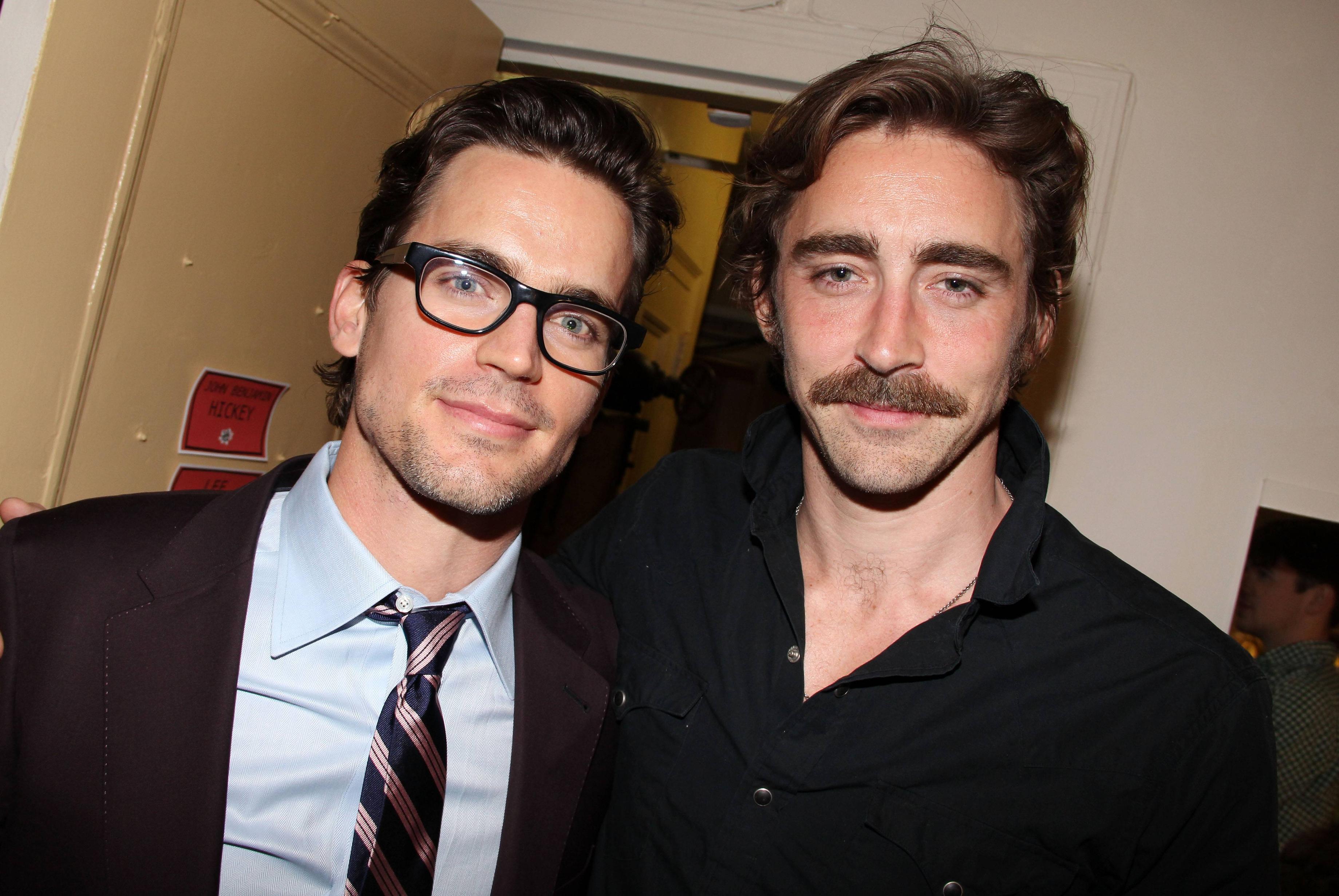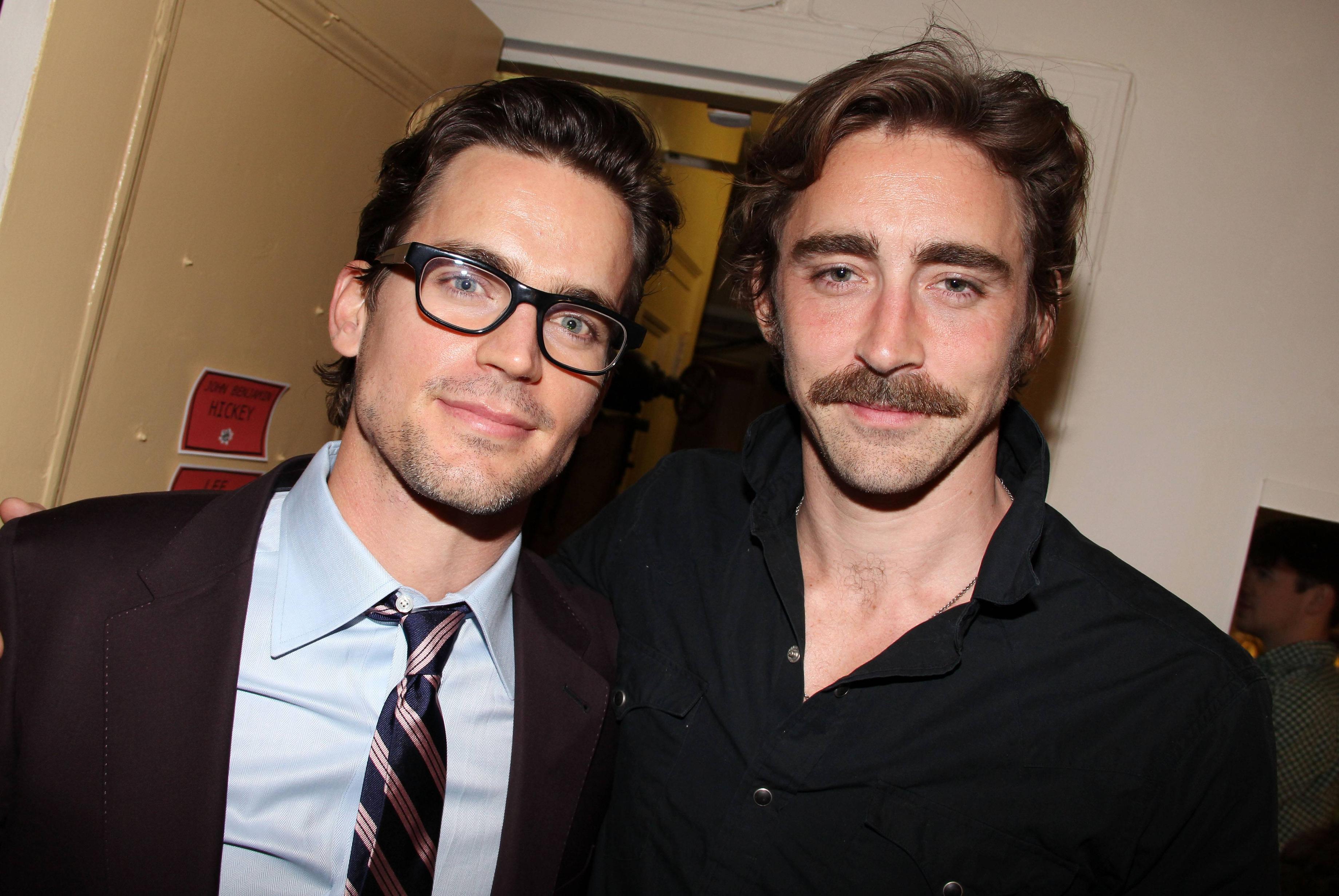 These two attended Klein High School, with Lee getting the upper hand in 1993. Bomer joined him in 1996, and since then they have been great friends. They were together in high school for a brief moment, but their friendship was strong.
32. Lauren Conrad and Kristin Cavallari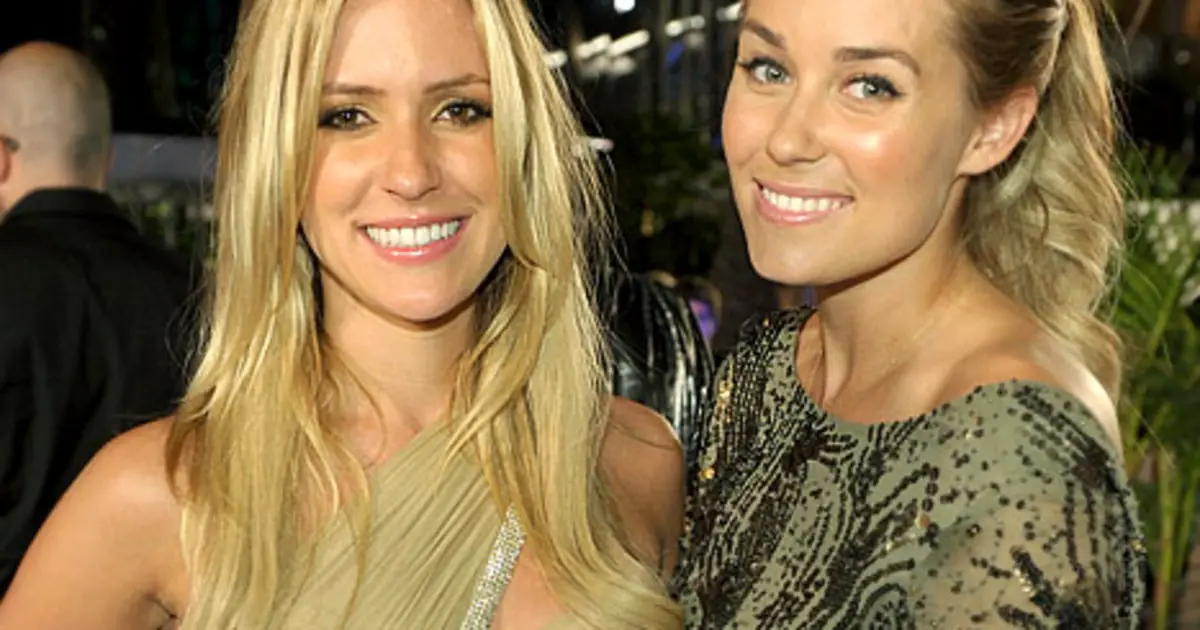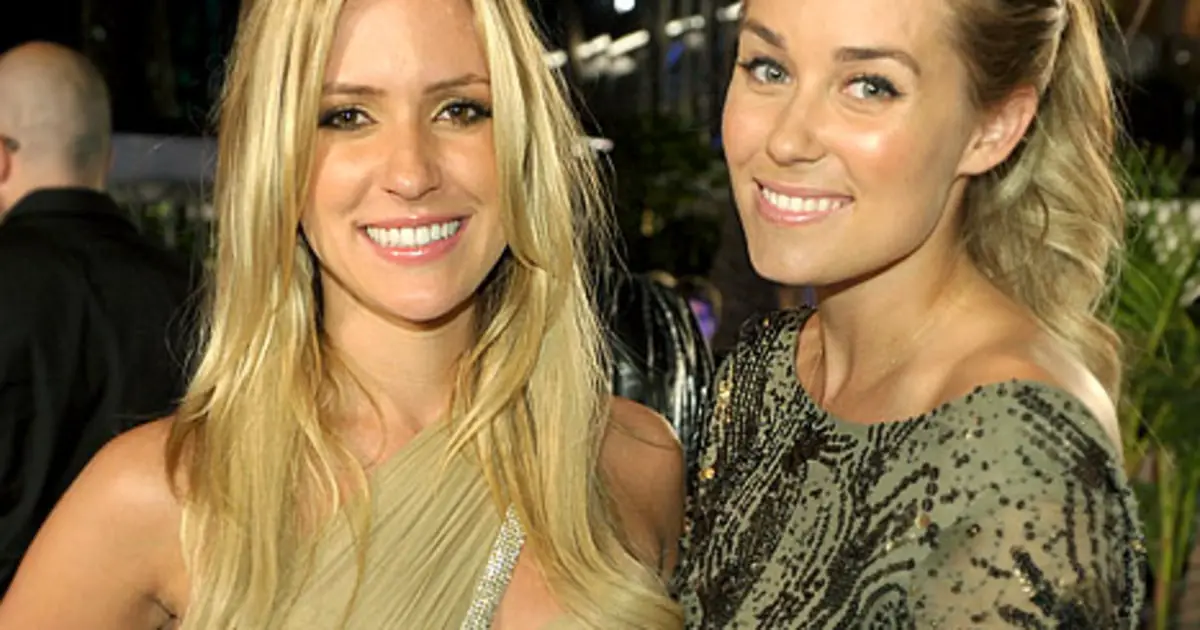 Most people on this list that attended the same high school ended up as friends. These two, on the other hand, were rivals. They both attended Laguna Beach High School, Lauren joining in 2000, and Kristen enrolling one year later. But everything crumbled in 2004, when they were part of the MTV reality show "Laguna Beach". Kristin was forced into a love triangle, as producers thought her boyfriend, Stephen Colletti would be better suited with Conrad. So they forced him to hang out with her, and created a love triangle for more drama.
33. Baron Davis, Kate Hudson, and Cash Warren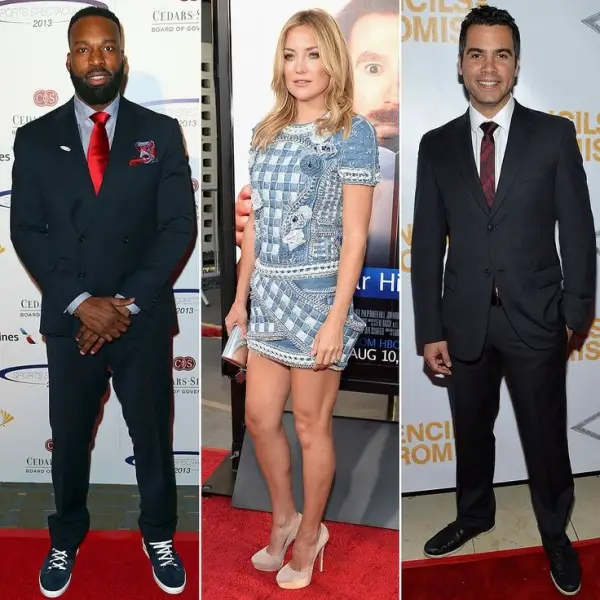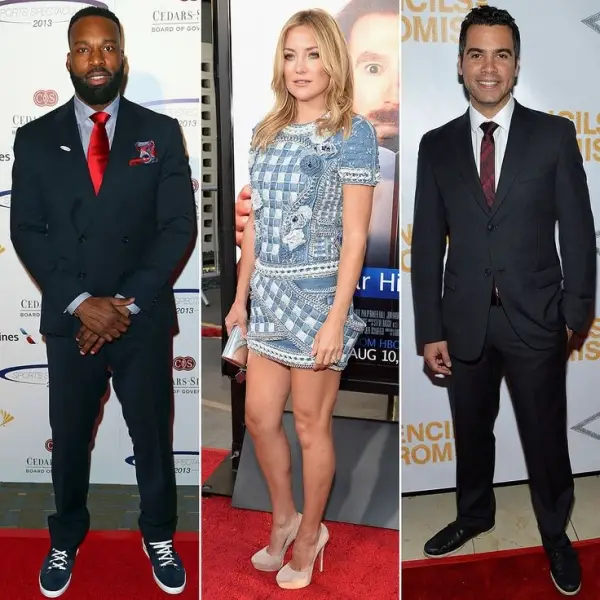 Crossroads School was another place for breeding stars. Just imagine, three characters, all on a different path in life, but all went to the same high school. Byron went to become a good NBA player, Hudson one of the highest paid actresses in Hollywood, and Cash Warren a successful producer. Fun fact: Jessica Alba and Kate Hudson are good friends, and Jessica is married to Cash.
34. Eddie Redmayne and Prince William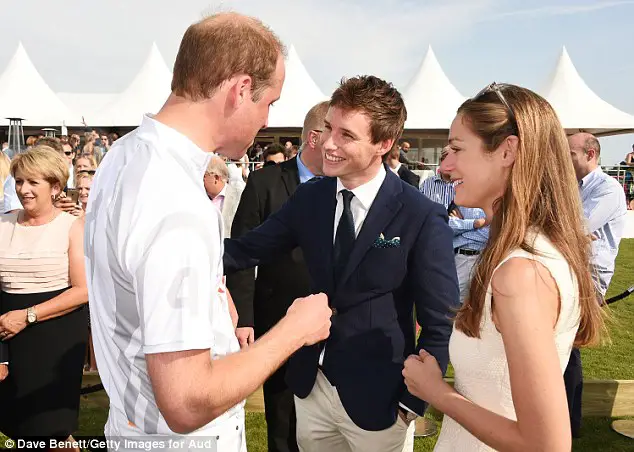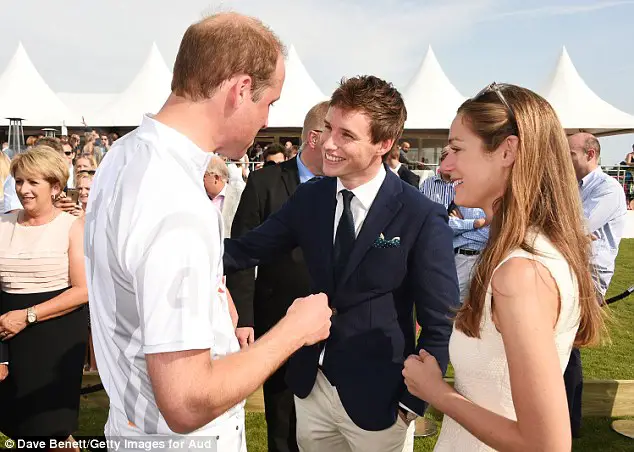 Not only did they attend the same school at Eton, they were also part of the same rugby team. But following the end of their high school career, the two haven't spoken to each other. At least that is what Eddie says, confirming they were friends in high school. But it is only understandable as the Prince had royal duties.
35. Busta Rhymes and Jay Z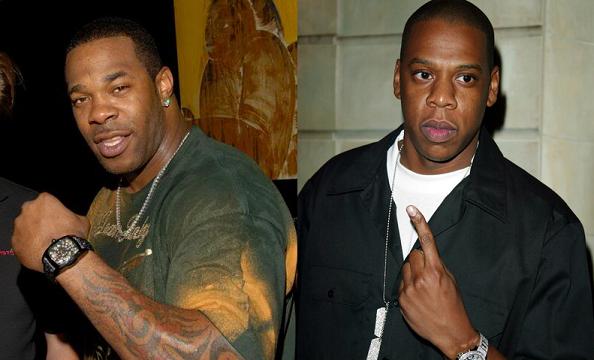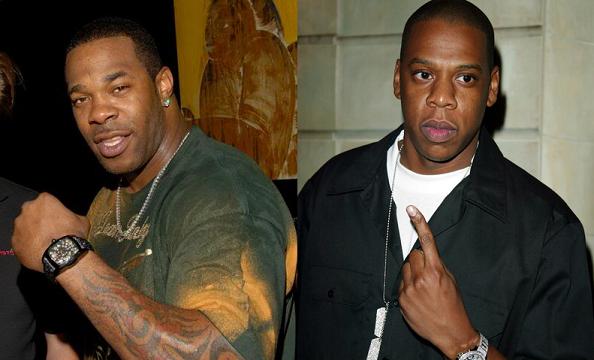 These two are not the only rappers that attended Brooklyn George Westinghouse Career and Technical Education High School. DMX and Biggie were also part of the high school drama. But Jay-Z and Busta were more into rapping back then, and they had epic rap battles during lunch break in the lunch room. Busta admits he was losing to Jay-Z back in the days, but it was what inspired him to be one of the best, if not the best speed rappers today.
36. Lena Dunham and Jemima Kirke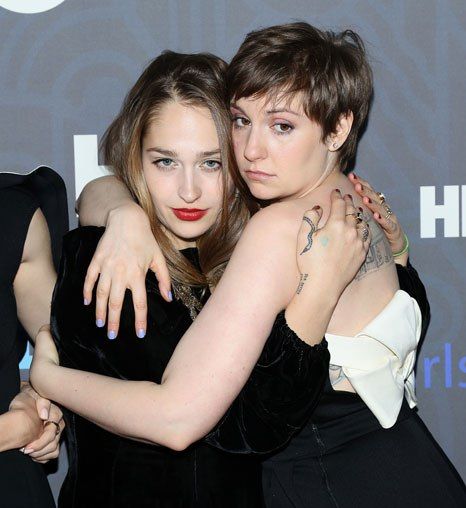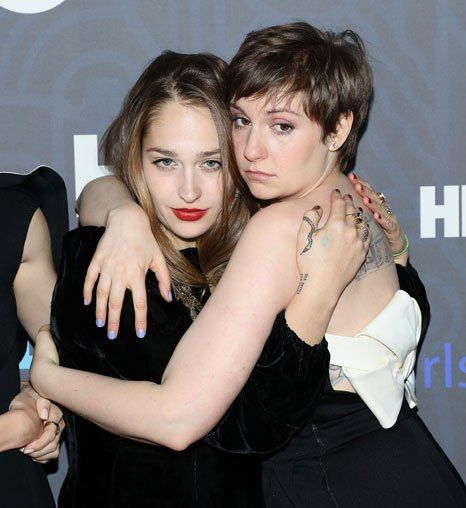 Lena and Jemina were close friends since high school. Even though Jemina is the older one, they hit it off. And Jemina is responsible for Lena's acting career. Not many people know, but Lena actually got her acting debut in a movie by Jemina, a low-budget indie movie called "Tiny Furniture". They later appeared together on the TV series Girls.
37.  Florence Welch and Jessie Ware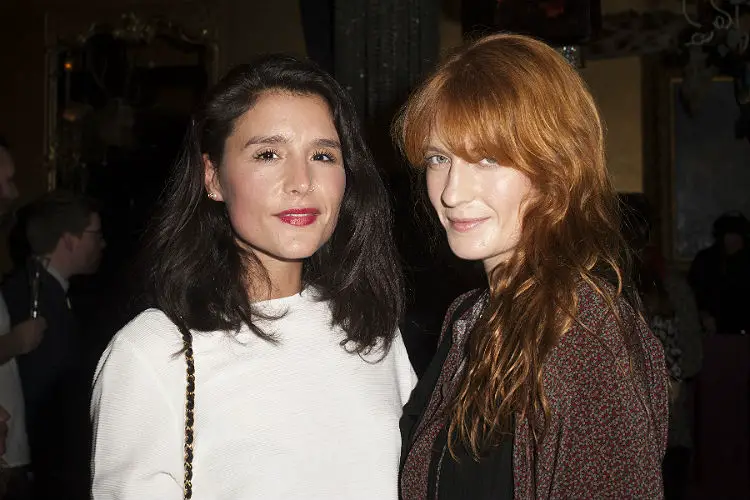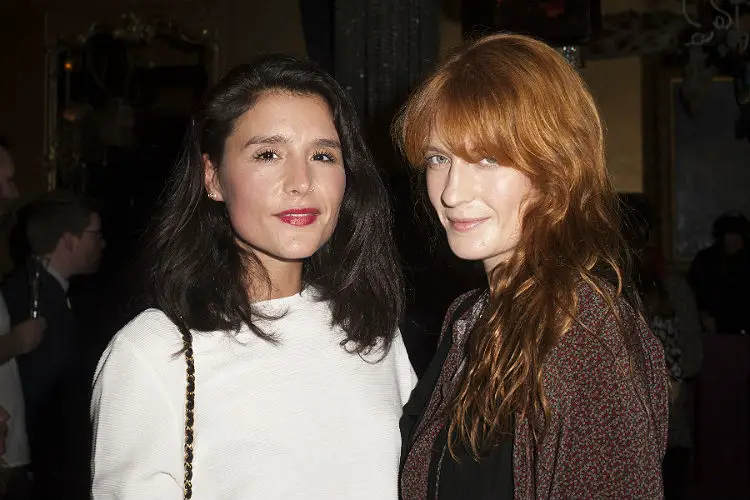 Florence and Jessie attended Alleyn's School, an educational day school that produced many celebrities, including Jude Law. But these two were actually classmates, and then went on to carve a solo career as singers.
38.  Robert Pattinson and Tom Sturridge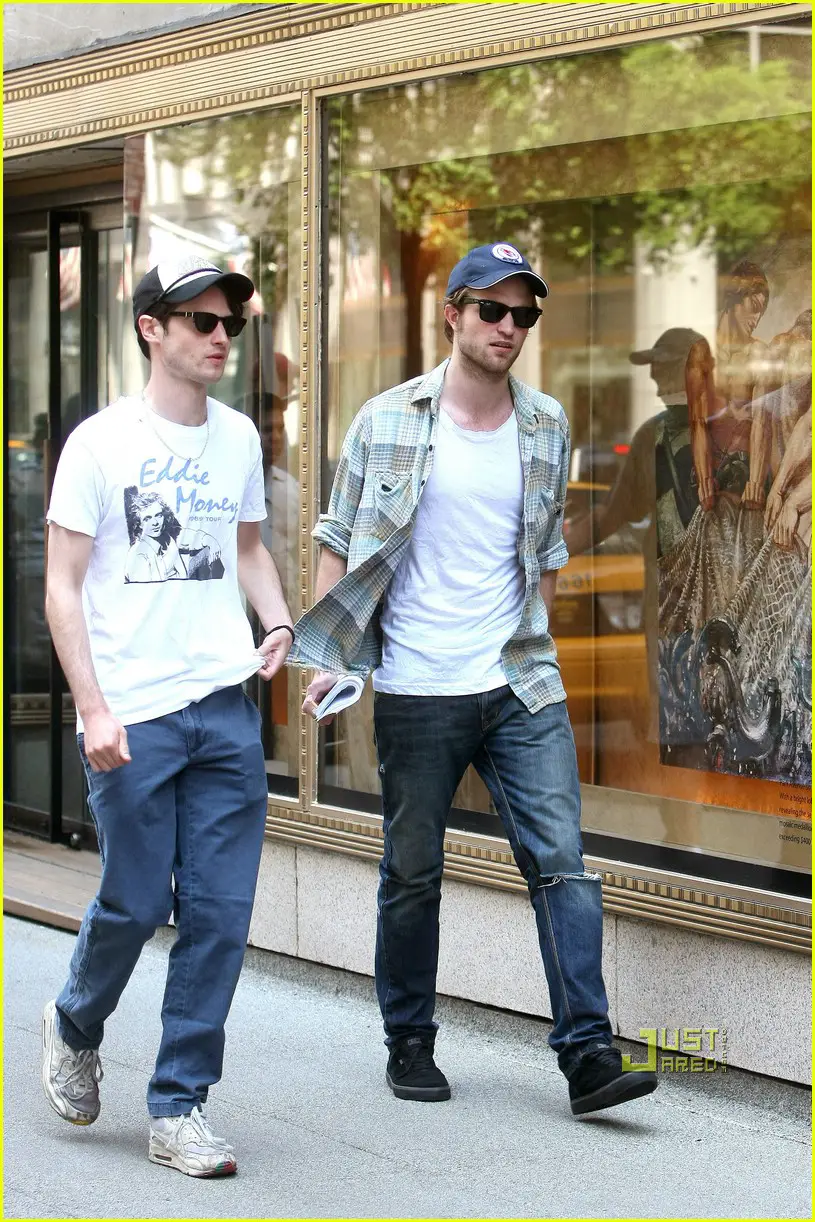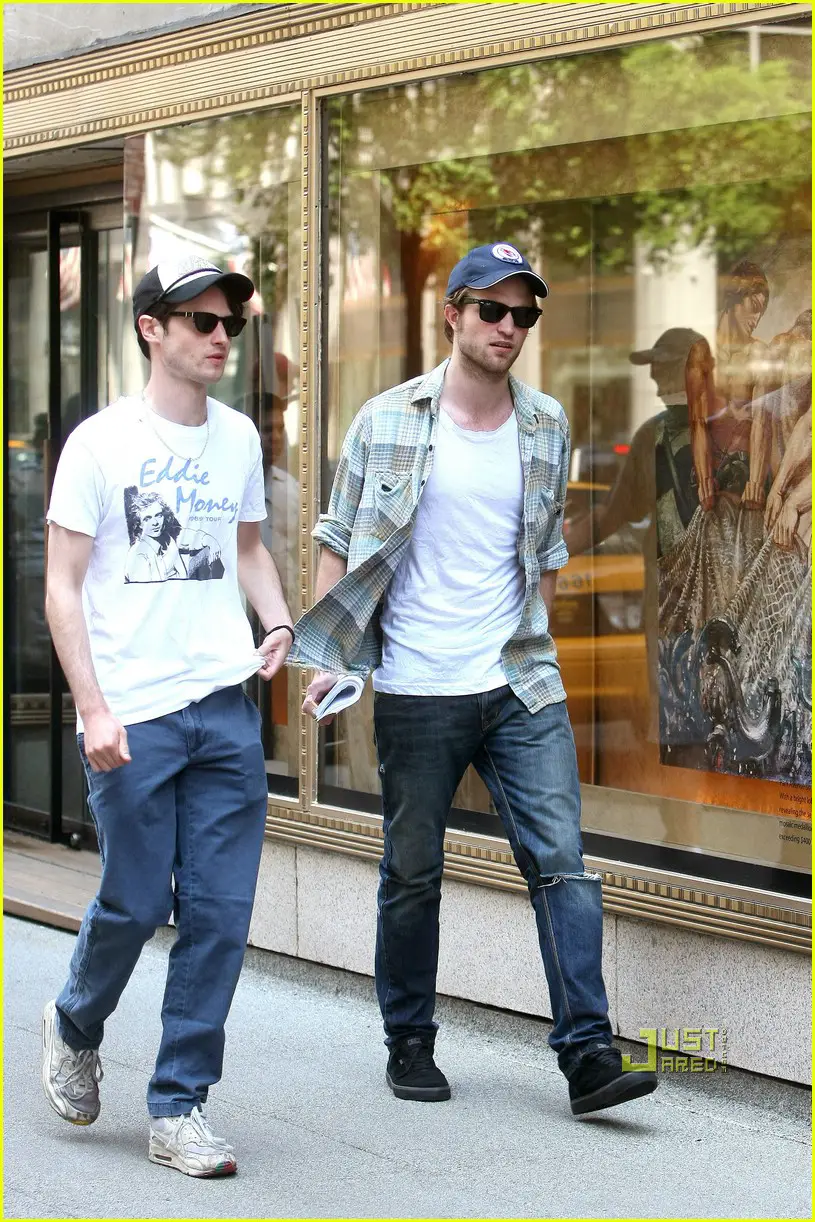 Tom and Robert are friends since they attended the same high school in London. You can even say that Tom is more known for his relationship with Pattison, who is his best friend, and his relationship with Sienna Miller than for his own acting career. But whatever the case, these two have proven high school friendships can last.
39. Tupac Shakur and Jada Pinkett Smith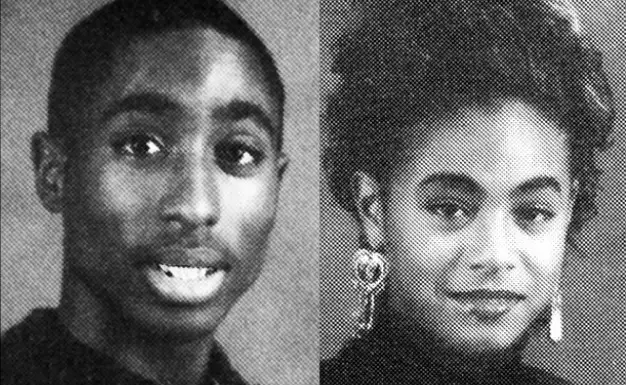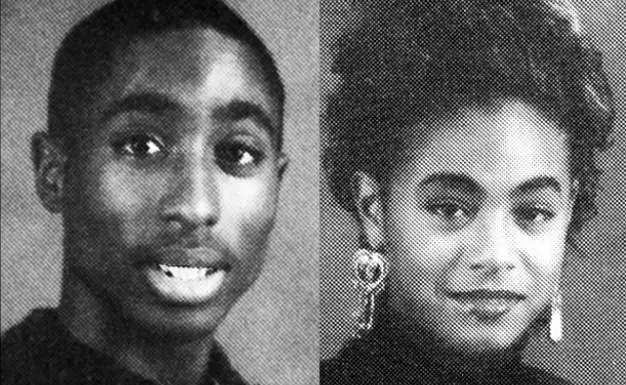 Jada once called 2pac to be "like a father" to her. Understandably, as the two were extremely close in high school. Even though they were the same age, Tupac always took care for her. And we now know where she got the inspiration for her signature hairstyle. Tupac and Jada attended Baltimore high school for Arts.
40. Jessie J, Adele, and Leona Lewis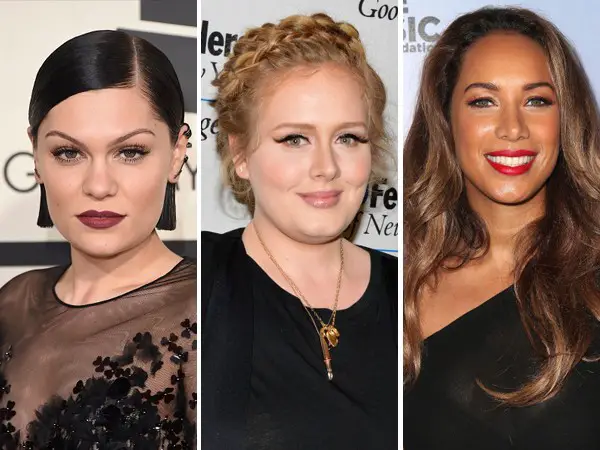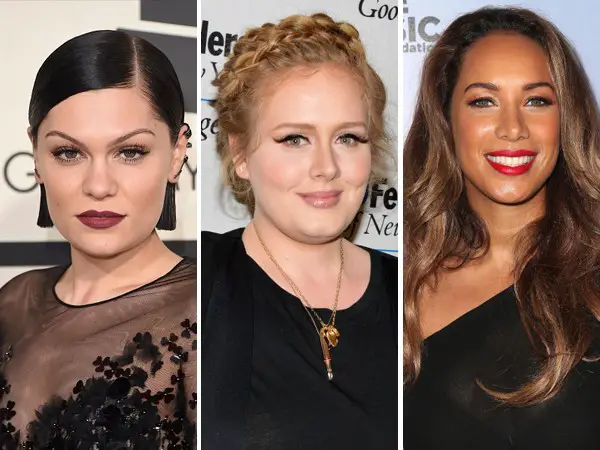 All three attended London's BRIT school, a school where British musicians craft their career. Few years before the trio enrolled, Amy Whitehouse was a student there. Out of the three, Jessie and Adele were close friends, and they ever sang together in the playground of the school, and dreamed of becoming singers. But none of them could actually predict they would go on to become international stars and idols.