Everyone needs a comfortable, secured and fun filled retirement. For this they need a financial cushion which covers all their future needs. Retirement plans should be started early to reach the financial goals in life. Planning for a retirement is a multi-step program that evolves in time. One can start by thinking their goals how to make them. These plans also offer tax deductions.
Let's look at how you can choose the right retirement plans:
Understanding The Time Horizon
To understand the time horizon, one must subtract current age from the expected retirement age. This helps to create the groundwork with which they can effectively plan retirement strategy. When the period is long there are more chances for withstanding greater risks in investments. Moreover, the returns can also outpace inflation maintaining the purchasing power during one's retirement. 
Determine One's Needs For Retirement Plans
Most of the population feel that they need only 70% to 80% of the current income to maintain their retirement. But this is not at all true especially when there are unpaid loans on house, car or expensive medical bills. To determine the adequate amount needed for requirement, one must analyze their lifestyle assets and liabilities. 
Besides, people often get more time after retirement as they do not need to work for long hours a day. Hence one's plan must include travelling expenses also. Also save for unexpected expenses such as unforeseen medical emergencies etc. One can chose a suitable pension scheme in India from a variety of retirement plans in the market to suit diverse financial profiles and objectives.
Calculating Investment Returns After The Tax Rate In Retirement Plans
One must also take tax deductions into consideration while planning for the retirement amount. These investments are taxable depending on the retirement account type one holds. It is also crucial to determine one's tax status at the time of withdrawing funds. When a person plans to retire early, they get the benefit of preserving the portfolio balance which could give them additional return. There are various best investment options available for you to choose from to suit your risk appetite and return expectations. 
Assessing Risk Tolerance And Investment Goals In Retirement Plans
Risk tolerance changes from person to person depending on several factors. Good portfolio allocation means a balance between the risk appetite and the returns which is arguably the key factor while planning for retirement. Every person must make sure that they are comfortable with the risk in the portfolio. They also should understand difference between necessity and luxury at the time of planning. 
All markets have long cycles of ups and downs. When a person is investing early the chances for taking risk will be more and returns will be great on a long term. Pension scheme in India is a risk-free option which can secure a fund for a person's future. If you are looking for ways to create wealth and secure your earnings, there are several retirement plans which can help you.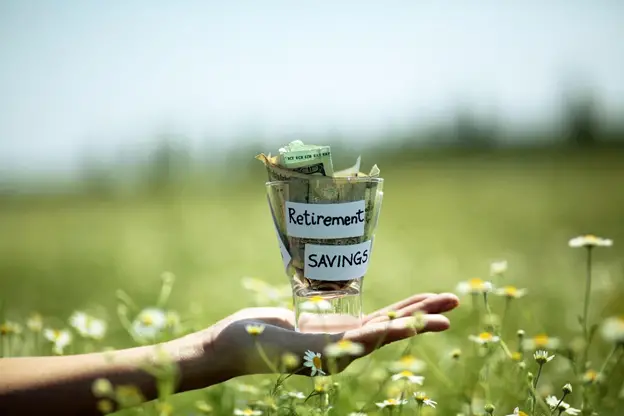 Image Source: Shutterstock
How To Start Estate Planning For Good Retirement Plans?
Estate Planning can be considered as a key step in a good retirement plan. Here each aspect needs some expertise from different professionals like lawyers' accountants etc. When a proper estate plan and life insurance coverage is put together at a place, it ensures that the assets are distributed in a proper manner. Tax planning is a crucial step of this procedure. One can use the tax calculator to get an approximate idea.
However, the most common retirement plan is based on returns that can meet all the inflation-adjusted yearly expenses while preserving the portfolio's value. Estate plans will also change depending on several factors like age, occupation etc.Individuals are feeling the burden of their retirement plan more nowadays than before. Some employees are counting on their employer provided provident fund. The key factor is to manage all the investments while maintaining your financial stability and security. It can be challenging to create the most comprehensive retirement plans which strikes a balance between the return expectations and the desired living standards of people. So, it is best to focus on creating an investment portfolio which can be updated on a regular basis to deflect the changing market conditions and the retirement objectives.