A dedicated and professional stuntwoman who was killed on the set of the upcoming Deadpool sequel has been identified.
Joi 'SJ' Harris was a professional motorcycle racer from New York. 
She tragically lost control of her bike while filming a sequence for the movie shortly after 8am on Monday.
The incident caused her to ram the bike into the glass-enclosed lobby of the Shaw Tower in Vancouver.
Harris was the first African-American woman to be licensed in the sport of professional road racing, according to TMZ. 
It was her first film as a stunt driver. She sadly died at the scene. 
Harris had only just fully healed from a wrist injury weeks before her death.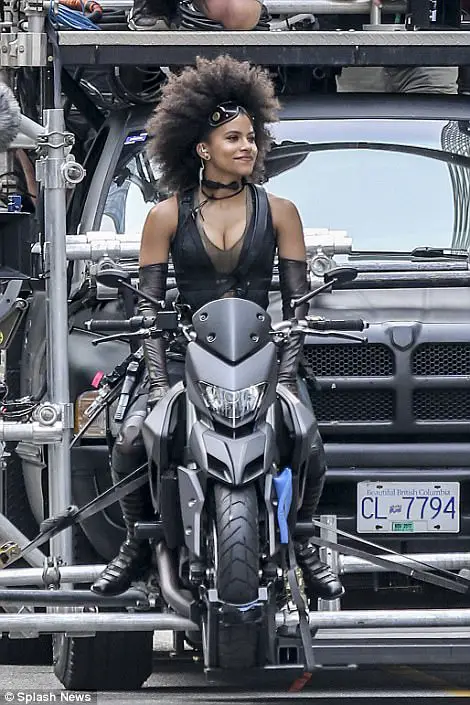 'NEWS FLASH: The doc said the clutch-wrist is completely healed. YOU KNOW WHAT THAT MEANS,' she tweeted on July 20, including an emoji of a motorcycle.   
It is believed Harris was doubling for Zazie Beetz' Domino character during the scene. 
The film's star Ryan Reynolds paid tribute to Harris on Monday, saying he was 'heartbroken' by the tragedy.
'Today, we tragically lost a member of our crew while filming Deadpool,' he posted to his social media accounts.
'We're heartbroken, shocked and devastated…but recognize nothing can come close to the grief and inexplicable pain her family and loves ones must feel in this moment.' 
He closed out by saying: 'My heart pours out to them – along with each and every person she touched in this world.'
Paramedics rushed to the waterfront office building in the Vancouver where they were able to pull Harris from the wreckage.
She was taken to hospital, but her injuries were too severe.Audio from the 911 call made after the crash reveals that Harris was not moving following the crash.
One witness says Harris flew across the street and 'remained airborne' as she went through the glass.
Vancouver Police can confirm that a female stunt driver has died on the set of Deadpool during a stunt on a motorcycle,' authorities said in a statement Monday.
'VPD officers are at the scene, along with officers from WorkSafeBC. More information will be released when it is available.'
Eyewitnesses to the horrific tragedy claimed that they did not hear the motorcycle break before the crash.
'People were running on the sidewalk, the motorcycle comes flying across the street, looks like from a ramp because it was in the air,' said one individual.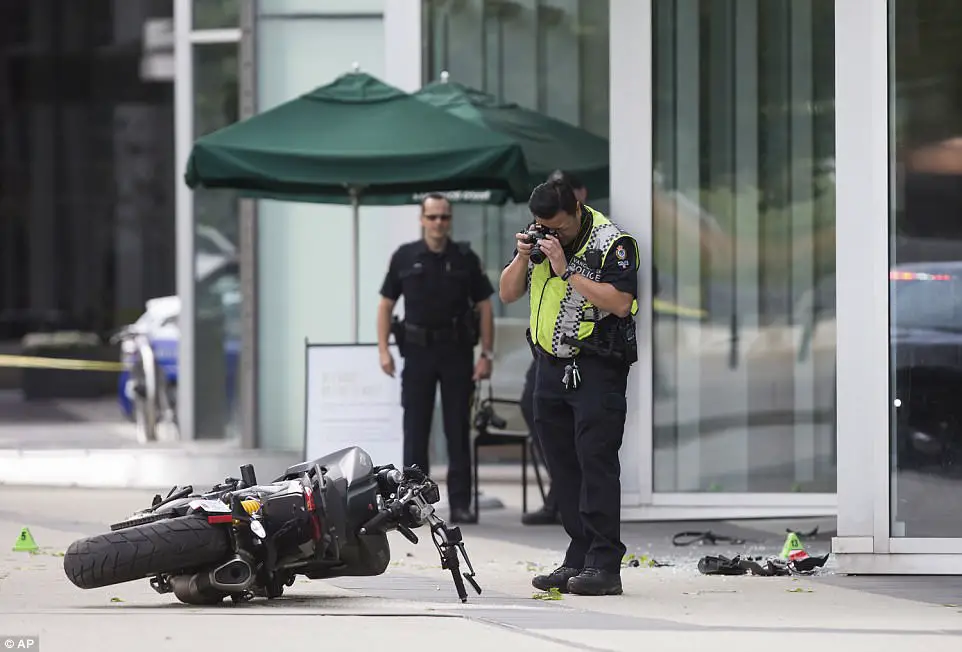 '[The victim was] standing on the bike, slams into that building, clearly hit and out-of-control and clearly not planned.'
That person then added: 'It was so out-of-control, it looked like an accident.'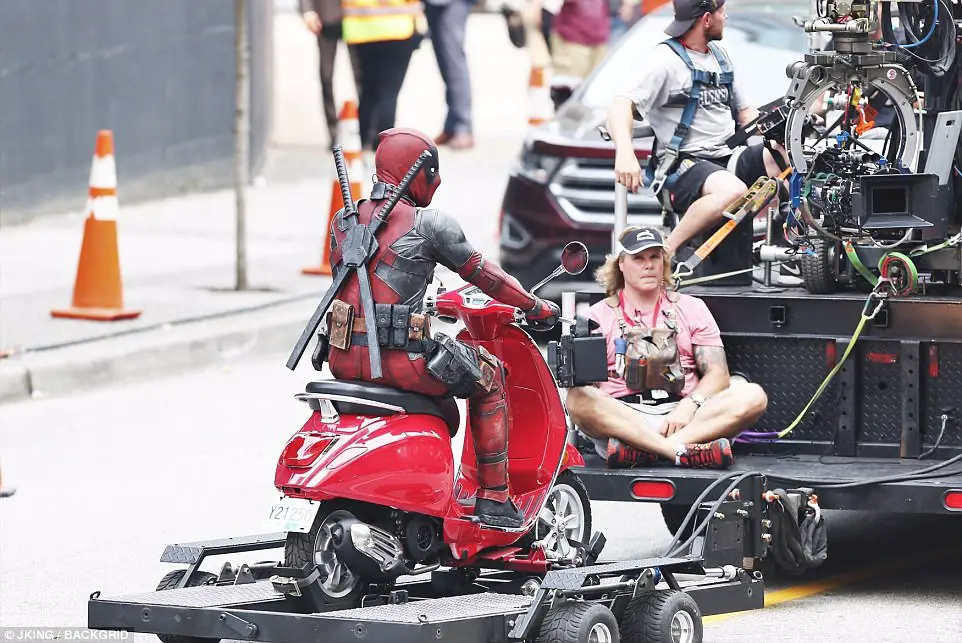 Another witness said they watched as the bike go 'out-of-control,' saying it 'flew right into the building.'
Sharmina Kermalli said she had just walked into a Starbucks next door to where the accident happened. She then heard a loud crash.
She ran out of the coffee shop and saw glass still falling on the body of Harris.