Now these my friends are what you call iconic supermodels! 
Runway legends Naomi Campbell, 47, and Iman, 62, put women half they age in the dust, as their timeless beauty shone at a luncheon in New York City on Tuesday. 
Showing their admiration for each other, the superstars warmly embraced each other upon arriving to the Fashion 4 Development First Ladies Luncheon.
Naomi look effortlessly chic in a vibrant blue dress that clung to her statuesque physique. 
The catwalk queen had her jet black hair scraped up into a high ponytail, while enhancing her famously sharp cheekbones with blush and highlighter.
She also rocked a pair of black heels and accessorized with large diamond earrings.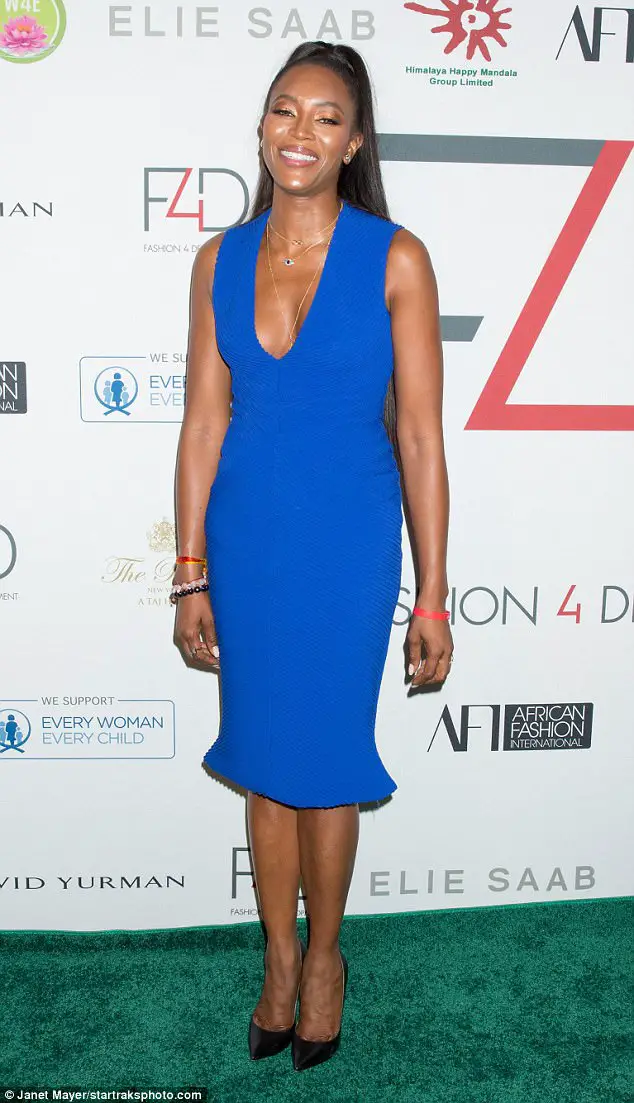 Iman, meanwhile, turned heads in a bold hot pink jacket, plunging blue blouse, and red trousers. 
The make up line owner's hair was styled into glossy ringlets, as she added smokey eye shadow and lip gloss to her youthful complexion.   
Iman and Naomi have been forces in the fashion industry for decades.
Naomi, who hails from South London, started her career as a teenager and has risen to become one of the most well-known catwalk queens in the world.
From Vogue to Harper's Bazaar, Naomi has graced countless covers and walked numerous runways.
These days she has taken her hand to acting recently appearing in Lee Daniel's Empire and Star.
Iman, meanwhile, rose to fame after moving to the United States from Kenya to launch her modelling career.
Iman started her own cosmetics firm in 1994, she made it her mission to help women with darker skin tones find make up that suit their complexions.
Iman Cosmetics was a US$25-million-a-year business by 2010.
In 1992 she married David Bowie, and they were together until the singer tragically died at the age of 69 from liver cancer in January 2016.
Together they have 17-year-old daughter Alexandria Zahra Jones. Iman also has daughter Zulekha Haywood from a previous marriage.