On December 10, 2005, Kechi Okwuchi was returning from a Christmas vacation with classmates from her boarding school.
With just 20 minutes to landing, she experienced the most horrific moment of her life.
The Nigerian schoolgirl was on the Sosoliso Airlines Flight 1145. The plane crashed and took the lives of 107 passengers.
Kechi was one of only two survivors.
Okwuchi was found amongst the debris with burns covering her entire body. After more than 100 surgeries, the teen survived.
But she still struggles with both the physical and mental scars from the crash that killed her friends.
Two years after she was pulled from the wreck, Kechi and her family moved to Houston. It was here that she found a new home and expertise medical treatment for her severe burns.
When Kechi was a child she sang in a choir in Nigeria. She credits her love of singing for helping her cope with her painful surgeries and losing her friends.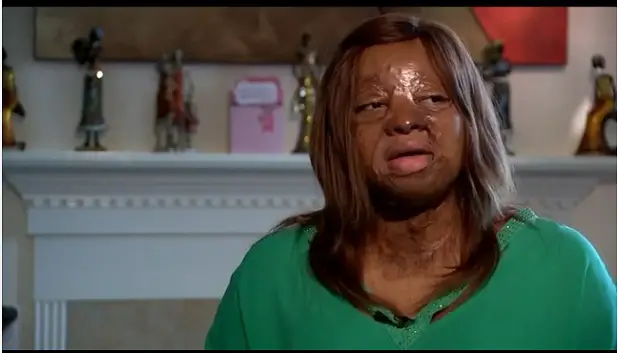 "Lying in the hospital bed with bandages from head to foot. Not being able to more or do anything else, music was my escape. And that's why it means so much to me," Kechi told AGT judges Simon Cowell, Heidi Klum, Howie Mandel and Mel B.
Tears flowed as Kechi received a standing ovation from the audience and judges.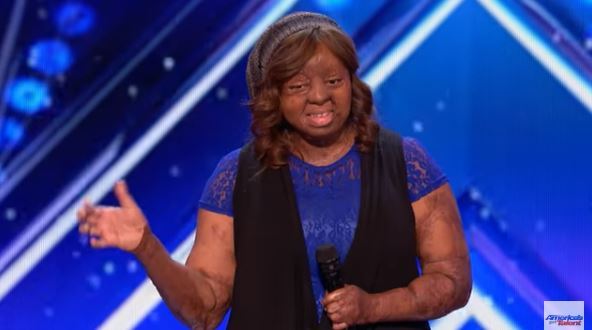 The judges also commended her song choice "Thinking Out Loud" by Ed Sheeran and told her she was through to the next round.
According to Naij.com, the now 26-year-old Okwuchi graduated with honors from the University of St. Thomas with a degree in Economics.
Since then she is working toward her Master's degree and uses her social media pages to deliver positive messages to her followers.
Congratulations Kechi!