17-year-old James Anthony Smith should be looking forward to Christmas with his family.
But tragically the promising young teen was brutally murdered. His family say he was killed over a pair of bright red Nike Air Jordans.
His mother paid $220 for the sneakers and gave them to her son as an early Christmas gift.
The Ballou High School sophomore was ecstatic and wore them proudly for four days.
Then, sadly, on Monday evening, police say a gunman shot James on a basketball court. 
The incident occurred at the Frederick Douglass Community Center in Washington.
Family Photo
His mother, Benita Smith, said whoever attacked her son stole the sneakers. He was found a block away, on a street, shoeless.
He died less than two hours later at a hospital.
"He was an all-American kid," said his mother, who works at a day-care center. "He loved his red shoes. He loved basketball. He loved his computer games. . . . I can't believe he was killed, all over a pair of shoes."
Police Chief Peter Newsham said detectives "tentatively think it may have been a robbery."
The investigation is ongoing and no arrests have been made.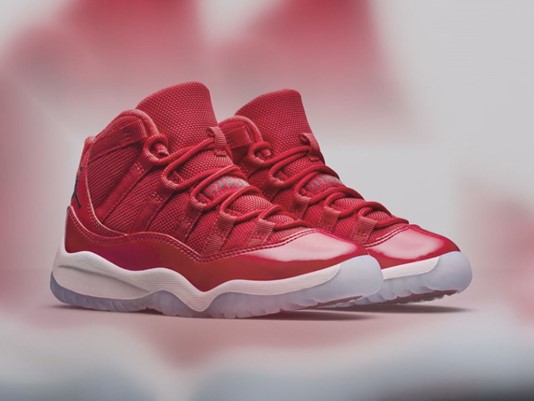 According to police, James ran for about a block after being shot. He then collapsed at the 1800 block of Bruce Place SE. 
James lived with his mother, older brother and stepfather.
Smith said her son enjoyed Spanish classes and worked hard at school.
She said she allowed James to have his Christmas gift early "because he asked and he's a good kid."
Before he left to play on Monday, Smith said he "told me he loved me."
D.C. Council member Trayon White Sr met with the Smith family. He also called on teenagers to stop senseless killings.
"We need some new re-education as to how we should act as a people," White said. "We shouldn't devalue ourselves to an Air Jordan."