Did Kardashian family friend Jordyn Woods cheat with Tristan Thompson?
Fans will finally get to see the moment Khloe Kardashian found out that baby daddy Tristan Thompson allegedly betrayed her.
A sneak peek of Sunday's upcoming Keeping Up With The Kardashians episode shows reality star Kim Kardashian reacting to the news on the set of the hit E! show.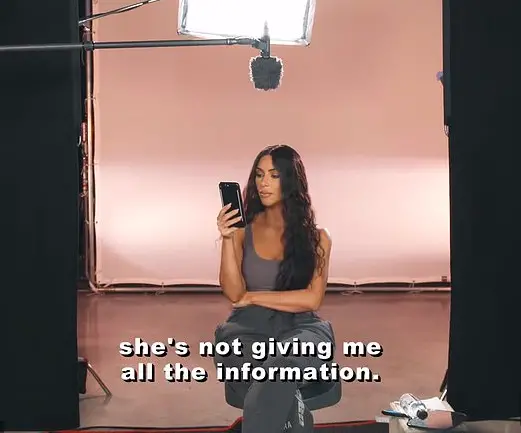 "I was getting ready for my interviews, literally, same thing as the first time,'" Kim, 38, explained in a confessional. 
Kim was referring to the time Thompson cheated on Khloe when she was pregnant with their daughter, True.
"My friend Larsa called me to explain that a reporter that she knows was about to write a story that Jordyn and Tristan were at his home late night – or until 7 in the morning – he said they were like making out and I immediately didn't believe it."
"You know… and I was like, this can't be true," she added.
Kim then got her sisters – Kourtney, Khloe and Kylie – on a four-way call.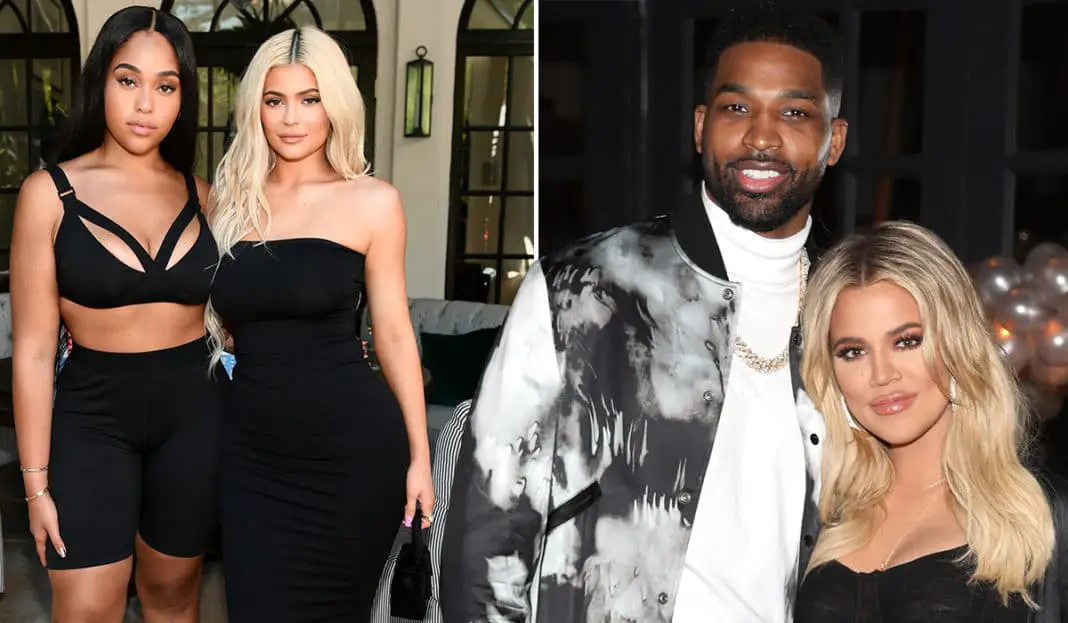 "It's really weird, she's not giving me all the information," Khloe, 34, told her sisters after confronting Jordyn, 21.
"She was like "he was trying to kiss me…" and was like 'I can't remember… if we did or didn't…'"
Lip kit entrepreneur Kylie added: "I mean, this is the first time I'm hearing she was sitting on his lap."
The situation was even more complicated as Jordyn and Kylie had been BFF's since childhood. With Woods even living with Kylie at the time of the scandal.
Raising her voice in frustration, Khloe snapped, "I mean, I need the f***ing whole truth!"
In another confessional, Kim explained, "So Tristan's on a plane flying back from All Star weekend so Jordyn is the only one who can give Khloe information and she has gone radio silent now.:
"So it just must be such a frustrating situation for Khloe to be in, not knowing what's going on, and just wanting answers."
Earlier this week Jordyn spoke to Entertainment Tonight regarding the episode where the drama will all play out.
"You know, everyone has their truth and their story, so you just go with it,' the Instagram star added. 'Everyone has the right to speak their truth."
Meanwhile Khloe revealed she has no intention of reliving the moment her relationship broke down. She usually live tweets during episodes – but not this week. 
"Well needless to say I won't be live chatting next week," the reality star said. "Sorry guys."
After the scandal unfolded Jordyn moved out of Kylie's guest house at her Hidden Hills mansion. The whole Kardashian/Jenner clan unfollowed her from social media. 
Woods denied any wrongdoing on family friend Jada Pinkett's show Red Table Talk.