Our forever President, Barack Obama, is continuing to enjoy his family vacation in Europe.
On Sunday, the 44th President of the United States was spotted in scenic northern Italy with George and Amal Clooney.
The Obamas and the Clooney's met on a boat near the Hollywood star's Italian mansion. According to Hollywood Life, they were likely on their way to a charity dinner for The Clooney Foundation for Justice.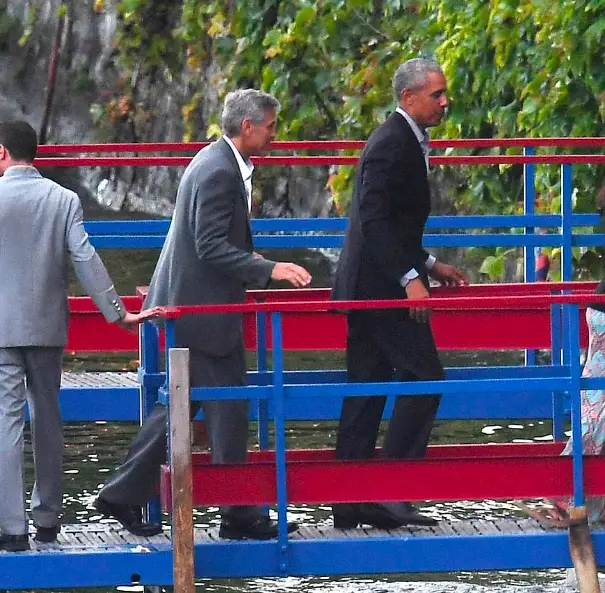 SplashNewsThe Clooney Foundation vows to "advocate for justice through accountability for human rights abuses around the world."
Amal Clooney is a much sought after international human rights lawyer. Her high profile cases have included representing Wikileaks founder, Julian Assange, and the former Prime Minister of Ukraine, Yulia Tymoshenko. 
The 41-year-old married Oscar-winning actor George Clooney in 2014. She has also been a visiting professor at Columbia University Law School since 2015.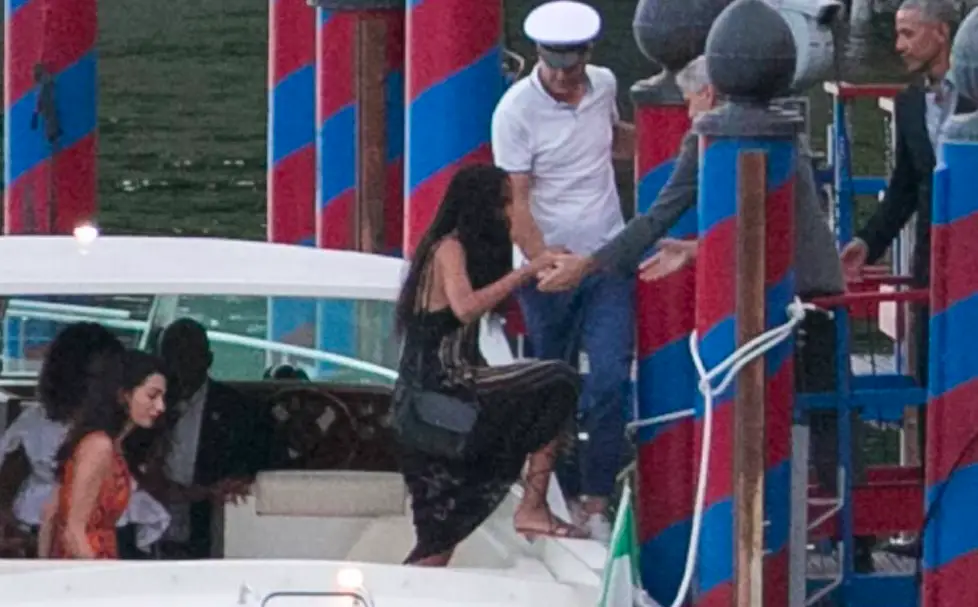 Former E.R actor George Clooney was seen walking along a red and blue bridge from the dock to the land. He wore a light gray suit. Meanwhile Obama was pictured a few feet ahead of him, wearing a dark gray suit and a light blue shirt.
Their wives were also in the boat with them.
George Clooney was a gracious host, helping his wife, Amal; our forever first lady, Michelle; and the Obamas' daughter, Malia, off the boat.
Amal Clooney looked stunning in a floor-length floral gown while Michelle Obama looked effortlessly beautiful in a white blouse and black trousers.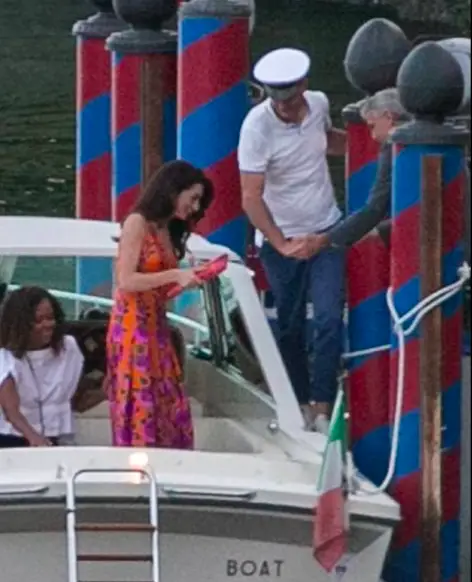 The Obamas' older daughter, Malia, was seen wearing a dark maxi dress paired with leather gladiator sandals and a black purse. 
The 57-year-old Barack Obama and his wife, Michelle, 55; and their two daughters, Sasha, 18, and Malia, 20, are in Lake Como.
They are thought to be staying with the Clooney's at their Villa Oleandra in Laglio.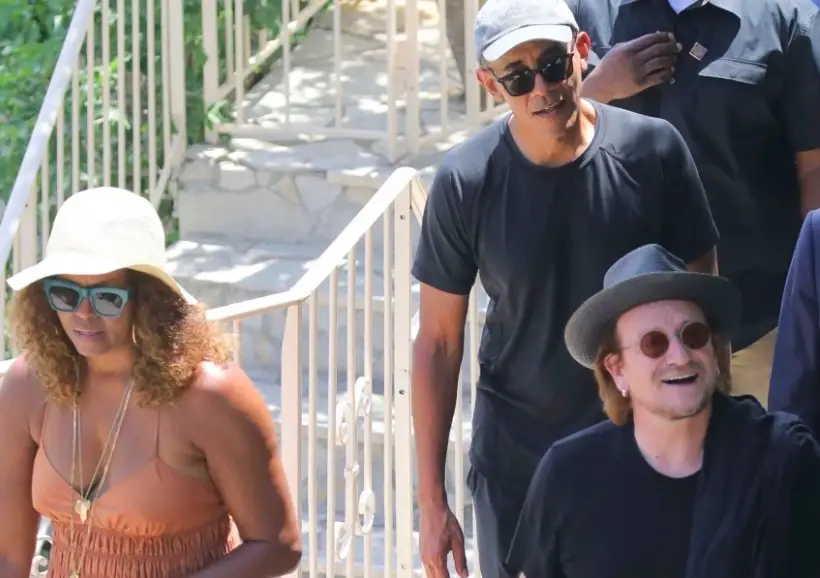 Our forever first family is in town until Monday.
Their European excursion began last week when they landed in France. The Obamas spent time on the French Riviera with their good friends singers Bono and The Edge.
They then traveled to Avignon by private jet, just days after Sasha graduated from high school in front of her proud parents and her older sister. The Obamas then flew via private jet to Italy, where they stopped in Milan.