According to World Health Organization, the COVID-19 and the spreading of the virus is mainly related to droplets and aerosols. Thus, the facemask is an essential precaution to protect individuals against airborne particles during aerosol-generating procedures. 
There are three classes of particle filtering facepiece (FFPS) defined in European Norm (EN) 149:2001+ A1:2009. Class 2 FFP2 face mask is most commonly used for COVID-19 precaution, conforming to the National Institute for Occupational Safety and Health (NIOSH) 42 CFR 84 mask and the Chinese KN95 mask complying with the Guobiao (GB) 2626–2006 standard.
Figure 1. ZHENGKANG FFP2 Face Masks
Effectiveness of FFP2 Face Masks
To assess the quality of FFP2 face masks, the filter efficiency of smaller particles is one examined factor. According to European Norm (EN), the minimum filter efficiency should be 94%, whereas NIOSH and GB require 95%.
The standard Class 2 FFP2 face masks can filter 94% of airborne particles with an inward leakage of less than 8%. These masks filter out up to 0.075 micrometers of solid particles. 
Why is the FFP2 Face Mask Commonly Used?
When you are in the market to purchase an FFP2 face mask, you need to consider the following factors. The followings are the most significant features FFP2 face masks have:
Rigorous Standard
EN 149:2001+A1:2009, a strict standard, defines laboratory tests, field tests, and certain requirements to ensure the conformity of the masks. The standard class 2 FFP2 face mask has passed a fitness test and strap test corresponding to that standard. 
The following points are analyzed in the standard:
Packaging
Materials: resistance to manipulation
Practical performance test
Leakage: total leakage inwards and penetration of the filter material
Thus, in this rigorous way, a standard FFP2 face mask is guaranteed. Each mask should have the following capability, as shown in Figure 1: 
Aerosol filtration percentage: Not less than 94%.
Internal leak rate: maximum 8%.
Figure 2. ZHENGKANG FFP2 Face Masks
High Filtration Efficiency
Another reason for its popularity is that the mask has high filtration efficiency to meet daily needs. It is important to use capable materials to ensure high filtration efficiency. Most of these masks are made of five layers:
The first layer 50g/m² non-woven fabric
The second layer 25g/m² melt-blown fabric
The third layer 25g/m² melt-blown fabric
The fourth layer 50g/m² non-latex cotton
The fifth layer 25g/m² non-woven fabric
Ergonomic Design
As mentioned above, the FFP2 face mask, which passes EN 149:2001+A1:2009, will bring you comfortable sensations. Whether a face mask is breathable and comfortable is vital to users, especially when people need to wear one for a long time. Not only that, the face mask should be designed ergonomically. It should be held tightly to the nose to prevent the potential virus.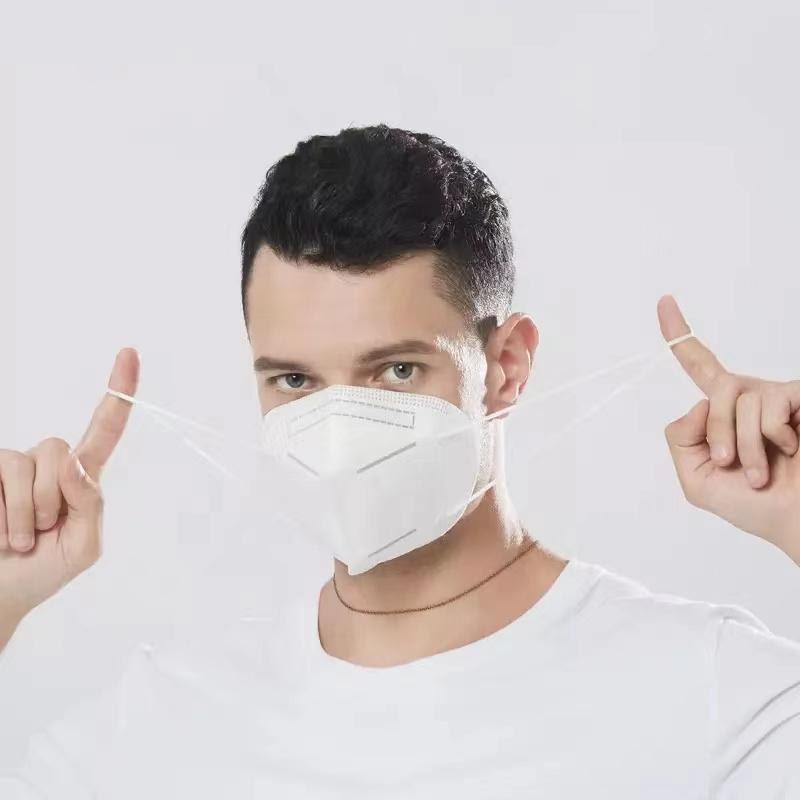 Figure 3. ZHENGKANG FFP2 Face Masks
The Best FFP2 Face Mask Recommendation
As aforementioned, you must have a clear understanding of the FFP2 face mask. It is an urgent thing for you to choose a reliable and cost-effective one. 
ZHENG KANG manufactures the FFP2 face mask in strict accordance with international standards. In compliance with the (EN) 149:2001+ A1:2009 rules and regulations, these face masks come with a high protectiveness. With breathability features, high filtration efficiency, and 3D designs to fit your face, ZHENG KANG FFP2 face masks are your best choice.