A third man has been arrested on drug charges following the untimely death of rapper Mac Miller. 
A text message exchange has been revealed showing the late musician asking for drugs in the days before he overdosed. 
Stephen 'Stevie' Walter was arrested in Los Angeles on Monday. He has been charged with conspiracy to distribute a controlled substance in connection with Miller's death. 
Miller, 26, died on September 7 last year of an accidental overdose of cocaine, alcohol and fentanyl at his Los Angeles home. 
According to court documents obtained by TMZ, Walter was contacted by the first man charged in connection with Mac's death, Cameron James Pettit.
Three days before Miller died, he asked Walter for "10 blues," which is in reference to the narcotic Percocet. 
Pettit had also been texting with Miller.
The rapper had allegedly asked Pettit for "percs," according to a text message exchange included in the court documents. 
Pettit allegedly responded to Miller's request by saying: "I got some dilaudid 2s but that's about it. I could get yellows and blues though."
Miller replied: "blues as far as percs?" to which Pettit allegedly said: "Yeah 30s."
"Those are my sh*tttts man," Miller texted.  
Miller then asked when he could get the pills.
Pettit allegedly reassured the "Donald Trump" rapper that he could get them to him "in an hour or 2." He also reportedly added that it would be $30 each.
"Any chance I could get 10 of those 10 bars and a ball?" Miller replied.
Pettit allegedly texted back: "Yeah forsure… I will get back when I'm about to pick them up."
Police said Pettit then contacted Walter to arrange the pills. 
Walter allegedly sent a runner, Ryan Reavis, to deliver the pills to Pettit.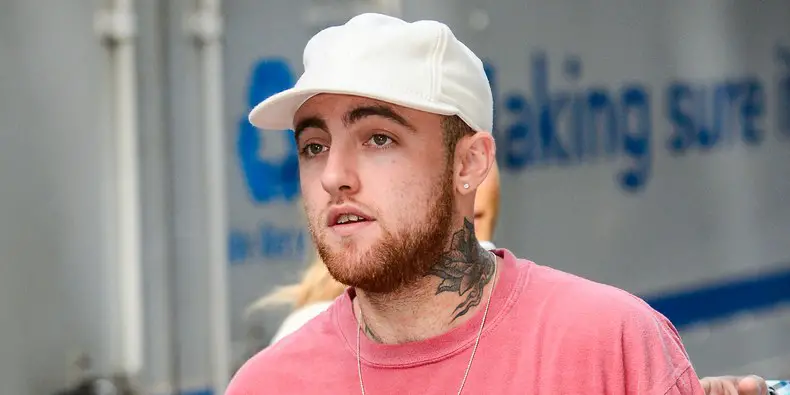 Ryan Reavis, was charged this week with possessing marijuana and prescription drugs as well as weapons offenses and fraud. So far he has not been directly accused of causing Miller's death.
Authorities obtained a search warrant for Reavis' home.
They reportedly found prescription-only pills, marijuana and a physician's prescription pad. 
Cops also found firearms, including a 9mm pistol and two shotguns, a homemade firearm suppressor ammo.
Reavis was booked on fraud, drug and gun charges on $50,000 bail.
Last month, Cameron James Pettit, 28, was arrested for supplying Miller with counterfeit oxycodone pills laced with fentanyl.
Federal prosecutors filed a criminal complaint in the Central District of California.