It's not only Tina Turner's incredible music that makes her one of the most iconic singers ever – but her inspirational rags to riches story. 
The legendary performer's glorious 60 year career in the spotlight will now be turned into a West End production. 
The rock queen made a rare appearance at the photo call for The Tina Turner Musical, at the Hospital Club in London.
The now 77-year-old showed off her youthful complexion in a black chic suit. 
Tina added a red pussy bow blouse underneath for a touch of vibrancy, and wore classic pointed court shoes.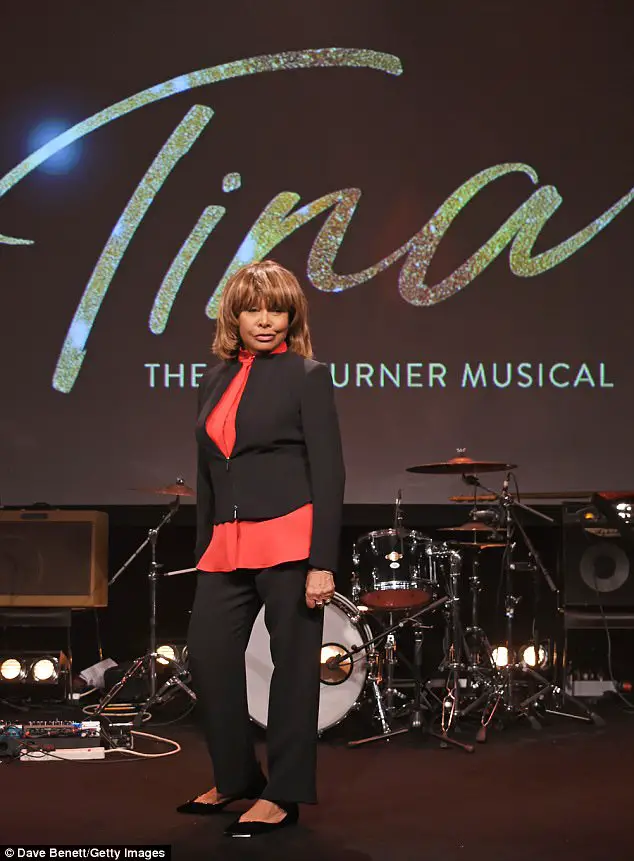 Styling her bob into simple tousled waves, the Proud Mary singer was positively glowing at the exciting event. 
Tony nominee Adrienne Warren will be making her West End debut in the show.
Tina was quick to gush about the 'exceptionally talented' beauty, who will be portraying her younger days onstage.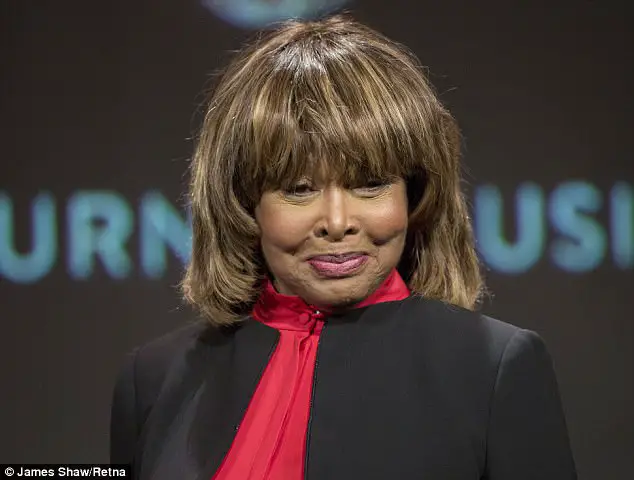 Tina said: 'From the moment I met her at our last workshop I saw her exceptional talent. Playing this role will require immense physical and emotional commitment, and bravery too.'
'We are thrilled to have found Adrienne, and I very much look forward to spending more time together and developing a special friendship.'
"I know will grow even stronger as we prepare the production for the Aldwych Theatre.' 
The brand new show tells the story of Tina's life from her beginnings in Tennessee to finding super stardom around the globe. 
Warren said of the role: 'Growing up watching Tina, I knew how to shake my hips before I could tie my shoes! I am so grateful to our creative team and producers for entrusting me with this responsibility.'
'I say responsibility, because I am a Tina Turner fan first. I am elated, honoured and humbled. Meeting and working with Tina is and will always be one of the great moments of my life.'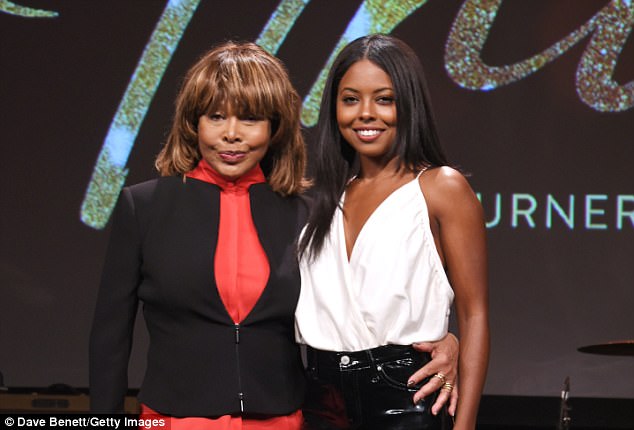 The production is set to feature a number of her biggest hits, and kicks off at the Aldwych Theatre in March 2018. 
Following the divorce from her husband and band mate Ike Turner, who allegedly abused her, Tina made a big solo comeback in the 1980s.
Tina topped the charts once again with tracks including What's Love Got To Do With It and The Best.
She still remains one of the world's biggest-selling artists of all time.
These days she prefers to stay under the radar with her German music executive beau Erwin Bach, who she met at a label party in 1985.
The pair were together for 27 years before they finally tied the knot in July 2013, they now reside in Northern Switzerland.