There are so many different kinds of strollers available on the market today. The many options can make any new parent's head spin! From full travel systems to having a "jogging" stroller, each family has specific needs that they want to fulfill when buying their stroller. After all, having the right stroller can make all the difference from peaceful to chaotic transportation of your baby. Read on for tips on choosing the right stroller for your baby. 
Stroller Cost 
A stroller is one of the biggest investments you will have to make for your baby. You should first set your budget, so you can decide on how much you are willing to spend on your stroller. More expensive strollers typically have more features like seats that you can switch from rear to front-facing, hold more than one child in them, or perhaps the seats are made of higher fabric qualities. But there are also strollers that are of great quality at lower prices, so there's no need to panic about doling out tons of cash on a stroller if you don't have the money to do so. You simply need to set your budget and then work within it, and you'll hopefully find a suitable stroller for you. 
Safety Comes First
Perhaps the most important quality a stroller should have is safety. Babies are fragile and delicate and need all the support in the world, so buying a safe stroller is of utmost priority. The frame should be firm and solid to be able to support your baby in the stroller. It should also have brakes that work well in case you need to stop suddenly. It should also have a wide base, as strollers with relatively wide bases aren't likely to tip over, making them safer. It's also recommended for the stroller to have one footrest so that baby's feet don't get caught between two different footrests. 
Baby Size
One of the most important things to consider is the size of your baby. Some babies are born heavier than others and will therefore need bigger strollers than smaller babies. Maybe your baby is 4 or 5 years old and still wants to ride in a stroller. Zooey Barnett from https://www.littlebabygear.com/ recommends choosing a stroller with a higher weight limit and longer seat for babies that are bigger in size. This way your baby will be comfortable and your stroller can easily withstand your baby's weight. Many new stroller types that are available on the market today are fit to accommodate bigger children often allowing children up to 75 pounds to ride in them! 
On the other hand, not all strollers are suitable for newborn babies, so if you're buying one for the newest member of your family, you should keep that in mind. Your newborn won't be able to sit up and support their neck before six months of age, so you need to make sure the stroller you buy for your newborn baby can recline backward so that they can lie down. It's also beneficial if the stroller has the option for the baby's car seat to be placed directly into it, such as a travel system stroller, to reduce hassle.  
Ease of Use
When picking a stroller, it's very important to make sure that your stroller is easy to use. This means that it should be able to move smoothly over most ground surfaces so that your baby isn't bumped around if the ground isn't completely smooth. You should also make sure you are able to handle it when one of your hands is occupied, in case you have to carry your baby with the other hand or hold something else. It should also be easy to fold and unfold because a lot of the time, you will have to be supporting your baby as well as folding it at the same time.
Your Lifestyle
Every family has a different lifestyle, and your lifestyle is crucial in determining which stroller you want to buy for your baby. If you travel a lot, you will need a travel system stroller that converts into a car seat or carrier. If you just want to use it for taking short walks to the supermarket and around the neighborhood, this will also need a different stroller. If your lifestyle is more on the active side, and you're a sporty family and want to use it to bring your baby along to daily runs, you'll need a jogging stroller. If you go to the mall a lot, you'll want a stroller that gets in and out of the car easily. The stroller you buy should meet the needs of your daily lifestyle, so you should decide on how you will mostly use the stroller before deciding which one to buy.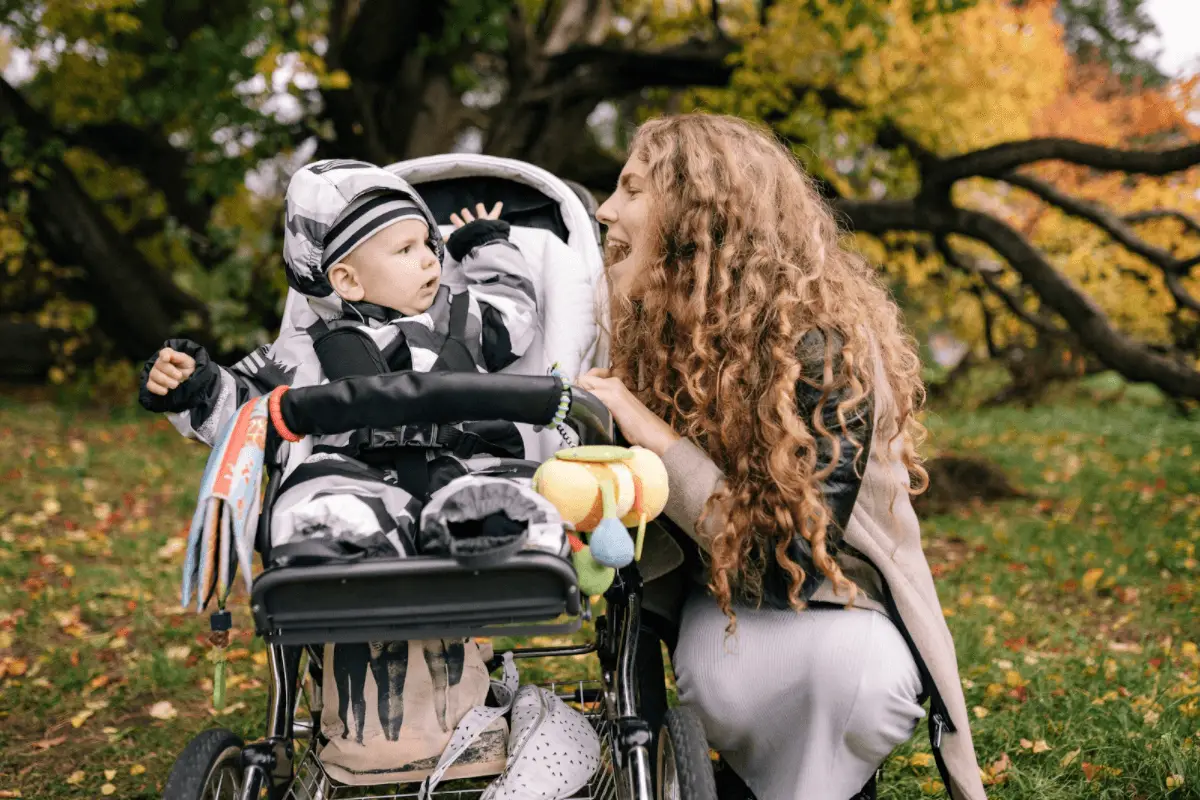 Deciding which stroller you want to buy for your baby may be one of the hardest decisions any new parent is forced to make. This is because strollers aren't the cheapest baby products, and you want to pick something that is not only safe and durable, but that is also comfortable for your baby to be able to relax while you are moving around. Hopefully, these tips on choosing the right stroller for your baby can help you buy one that accommodates your needs and makes your transportation process a whole lot easier.