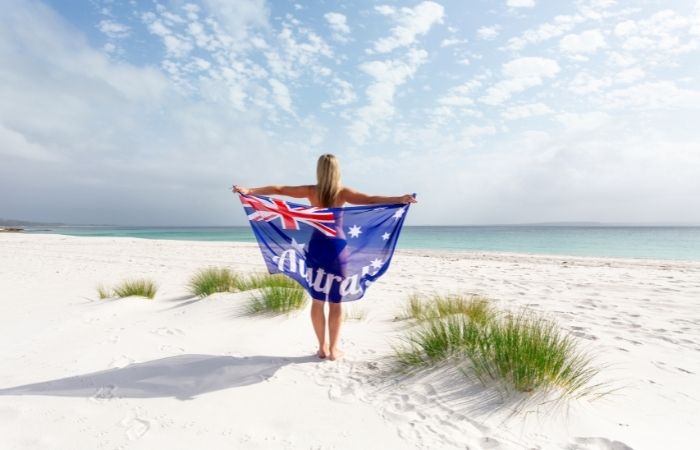 When summer arrives, many people's urge to travel intensifies. However, with so many places experiencing hot temperatures and longer hours, deciding which getaway is ideal for you can be difficult. To assist you in narrowing down your choices, we have prepared a list of the ten most famous destinations all across the globe to visit during this summer break. All you need to do is get your passport photo created, make sure your visa is correct and hop on the plane for an unforgettable summer.
1. Copenhagen, Denmark
Denmark's capital, Copenhagen, is a perfect combination of the traditional and the modern. While it is host to many attractions of the Renaissance period, it has also undergone significant urban growth since the 21st century.
2. Jamaica
This Caribbean island country is a touristic paradise. The reef-lined beaches, rainforests, spectacular landscapes, and exclusive community deliver varied and rich tourist opportunities and are a perfect spot to visit during summers.
3. Kyrgyzstan
That is undoubtedly one of those off-beat holiday spots. But the rich culture coupled with the breathtaking scenery will make your travel experience a truly unforgettable and authentic one in this country and make you want to visit again!
4. Wyoming
One of America's sparsely inhabited areas, Wyoming is host to an extensive range of spectacular natural beauties like the Yellowstone National Park and the Grand Teton National Park. This Teton Range valley is host to the world's largest elk herd; its rugged surroundings are among America's most delicate ski terrains and is, therefore, a beautiful place to visit in summers.
5. New Caledonia
New Caledonia, halfway between Fiji and the coast of Queensland, Australia, is just the right secluded place for those of you who enjoy isolation. It is one of the least-visited locations yet is the spot to go for water sports enthusiasts.
6. Wuppertal, Germany
Wuppertal is a cluster of smaller towns in western Germany on the high banks of the Wupper River. It is the pillar of the complex industrial past of Wuppertal, this cut through mountains through the forest, and it has made Wuppertal refreshingly greener than virtually every other major city in Germany. The magnificent design and its railroad suspension are only a few reasons to visit this city!
7. Chile's Lake District
Located in Southern Chile, the Chilean Lake District is wholly enveloped in mountains, home to thick woods, snow-capped volcanoes and lush fields, beautiful nature reserves, protected national parks, and quaint lakeside towns, a journey to the Lake District are like a select-your-own adventure tale where fine Chilean wine, farm-fresh food, and the region's omnipresent hot springs end every day, making it an ideal place for a pleasant holiday.
8. Sao Tomé and Principe
Famously dubbed the 'African Galapagos,' the two Sao Tome and Principe island nations are found in the Gulf of Guinea in West Africa. The vast jungles, tropical plants, and indigenous fauna render it a nature lover's paradise.
9. St. Petersburg, Russia
Russia's intellectual center, St. Petersburg, is sometimes considered Russia's imperial capital. It is a treasure chest of art and culture, and its spectacular canals explain why Venice of the North is named the region.
10.  Sri Lanka
The South Asian island country is a natural mix of nature, history, and virgin beaches. A visit here provides you with various travel opportunities, from sun-kissed beach vacations to soul-watching marathons, adrenaline-charged action sports, and a journey to some of the world's oldest towns. The food experience is excellent in this island nation too!
Wrapping Up
We hope that the above-mentioned list was useful and helped you decide on a place to visit this summer keeping your budget in mind. Happy traveling!