Bath is one of the most beautiful cities in the UK, and it sits in South West England. There is something for everyone in this historic city – from sightseeing to a traditional Roman bath. You can even visit some of the filming locations of the hit Netflix series, Bridgerton and embrace your inner Lady Whistledown.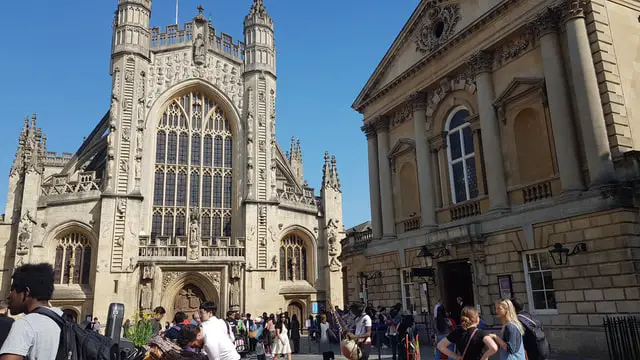 Bath is the perfect place for a romantic minibreak with your loved one. It has excellent transport links and is well-connected to other parts of the UK. You can catch a train into Bath and grab a cocktail to kickstart your minibreak. Here are some fantastic things to do in Bath this year.
Visit a brewery
Craft beer is becoming increasingly popular, and Bath has a plethora of local brews. You can try a few in the local pubs, like Electric Bear and Bath Ales. Or, head to Wadworth's Victorian Tower Brewery to learn about the art of brewery. However, cider is the West Country's tipple of choice, and you should definitely try a few whilst in Bath.
Sightsee the city
It's easy to walk around Bath and spot some of the local sites. It's a small city, so you don't need to worry about navigating public transport or spending hours walking across the city. You should try to see The Royal Crescent and Roman Baths on your walk around the city. You could even splash out on a hot air balloon ride to see the city at a breath-taking height. The city is surrounded by the Somerset countryside and looks even more beautiful more afar.
Art deco music hall
Try something a bit different, and head to the Bath Forum for an art-deco style venue. It's kitted out with gold-leaf accents, wooden fixtures, and a plethora of green seats. The Bath Forum is the largest venue in the city and attracts some of the biggest names in music.
Visit the Roman Baths
Bath is known for its Roman Baths attraction. The Roman Baths are actually natural hot springs surrounded by grand structures and architecture. They are well-preserved and in the centre of the city. Unfortunately, you can't bathe in the Roman Baths themselves as the water is left untreated. However, you can visit the thermal spa for a similar experience. There's even a rooftop pool with views of the city – how romantic!
Picnic in Palladian Park
If it's dry and sunny on your weekend in Bath, visit Palladian Park and have a little picnic. There is some eye-catching architecture in the park, dating back to the mid-1700s. The park is a National Trust site, so you can enjoy a range of facilities on your trip for a fee.
Spend a weekend exploring Bath, and make sure to see the best sites around.