Clothing giant Topshop has changed its policy on their changing rooms.
Now if you want to try on the latest Ivy Park threads you will have to do so in 'gender neutral spaces.'
The change was brought into force after artist and writer Travis Alabanza tweeted Topshop to complain.
He was upset after being denied access to a female changing room at its Manchester store.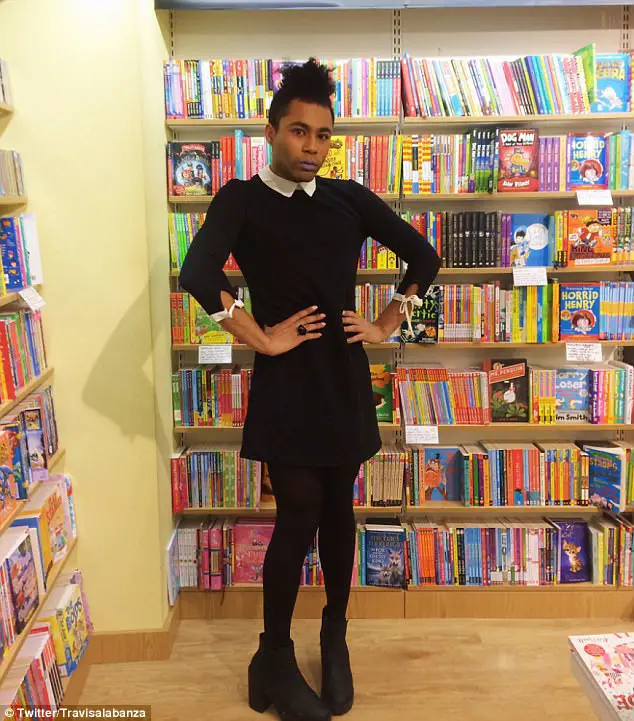 An email from Topshop from July was posted online saying the store would be reviewing its changing room policy. 
The email read: 'As part of our commitment to equal opportunities and non-discrimination, we felt our policy needed updating.'
'Though typically located in specific product areas such as Topshop or Topman, our fitting rooms are now available for all customers to use.'
A spokesperson for Topshop confirmed to MailOnline: 'All TOPSHOP TOPMAN customers are free to use any of the fitting rooms located within our stores.'
But despite the changes being made in July, Travis says he was unable to access the female changing room at a store in Manchester earlier this week. 
Travis tweeted Topshop to say that gender-specific changing rooms are 'dated and dangerous.' He went on to say that it put 'queer and trans shoppers at risk from harassment from other shoppers'.
'Who made you in charge of deciding who is woman enough to use your changing room? You just lost an easy sale and money,' he added. 
Travis received an outpouring support from other Topshop customers. Many also added that they had also complained to the chain after being discriminated against.