We will never know why Christina Elizabeth Treadway felt suicide was the only way out.
But her beautiful babies deserved so much better.
The North Carolina woman killed her two young children and then took her own life by leaping from a bridge over the weekend.
The Charlotte-Mecklenburg Police Department says they were called at around 5.40pm on Saturday after the mom-of-two landed onto Interstate 485.
The 34-year-old was pronounced dead at the scene after jumping from the Old Gun Branch Road bridge.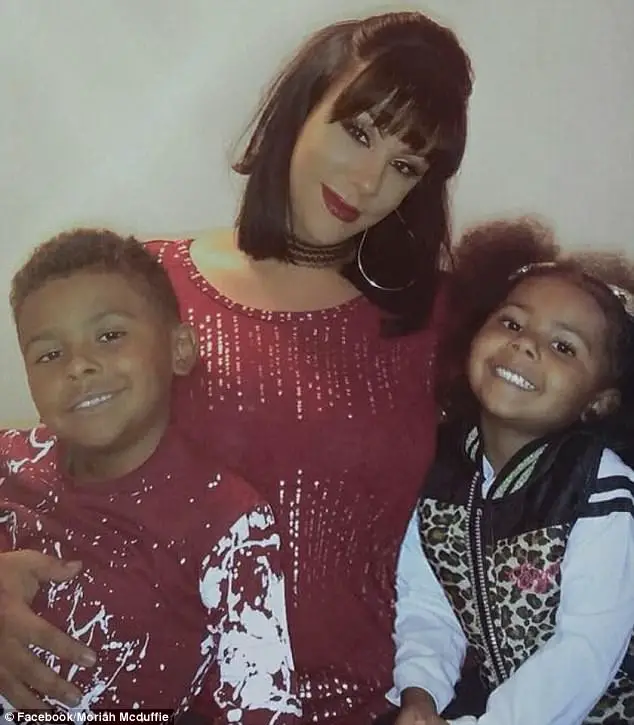 Police rushed to the woman's home in the 2100 block of Sebastani Drive.
Tragically, there they discovered Treadway's two children suffering from fatal wounds.
Three-year-old Iliyah Miller and seven-year-old son Isaiah Miller were rushed to Carolinas Medical Center.
Doctors tried everything to save them, but sadly they succumbed to their injuries.
The exact nature of which has not been disclosed as of Monday morning, reported WBTV.
The father of the slain siblings has been notified and he is not considered a person of interest.
Treadway worked as a game-day employee for the NFL football team the Carolina Panthers.
Her heartbroken mother, Patricia Treadway, told WSOC Christina was everything a daughter should be and that her own two children were her world.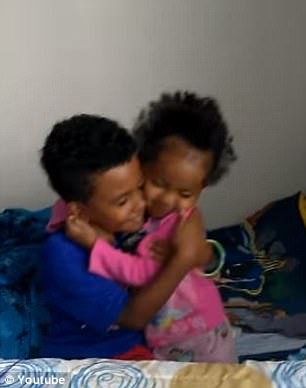 Iliyah and Isiah's paternal grandfather, Gregory Moore, told WNCN he is struggling to come to terms with the unbearable loss of his beloved grandkids.
He is also finding it extremely difficult to suppres his anger towards Treadway.
The grief-stricken grandfather descried little Iliyah as the family's entertainer who at age 3 could carrying a note 'like a 20-year-old.'
Her older brother, Isiah, was at the top of his class at school and wise beyond his years, Moore said.
Police do not know at this time what led the mother to kill her children and commit suicide.
But her social media posts were a world away from what she was really feeling.
'Iliyah and I have an incredible bond,' Treadway posted on Instagram around the time of her daughter's birthday, as Charlotte Observer first reported.
'I'm so sad she is not a baby anymore. I'm looking forward to all her achievements and adventures.'
Treadway regularly shared photos online of her kids trick-or-treating on Halloween, or enjoying an outing to a pumpkin patch.
About a year ago, she made a touching video in which she performs a rendition of I Will Always Love You while holding Iliyah, then aged two, in her arms,
The children's biological father has launched a GoFundMe page to help pay for their funerals.
As of Monday morning, more than $4,270 has been raised.