Trey Songz is in a whole world of trouble.
The R&B singer is in hot water over an incident in LA last month.
A woman filed a police report following a February 17 incident in which she claims she was choked and punched by the recording artist.
She has been granted a temporary restraining order against the singer.
A judge granted her request following a court hearing on Tuesday.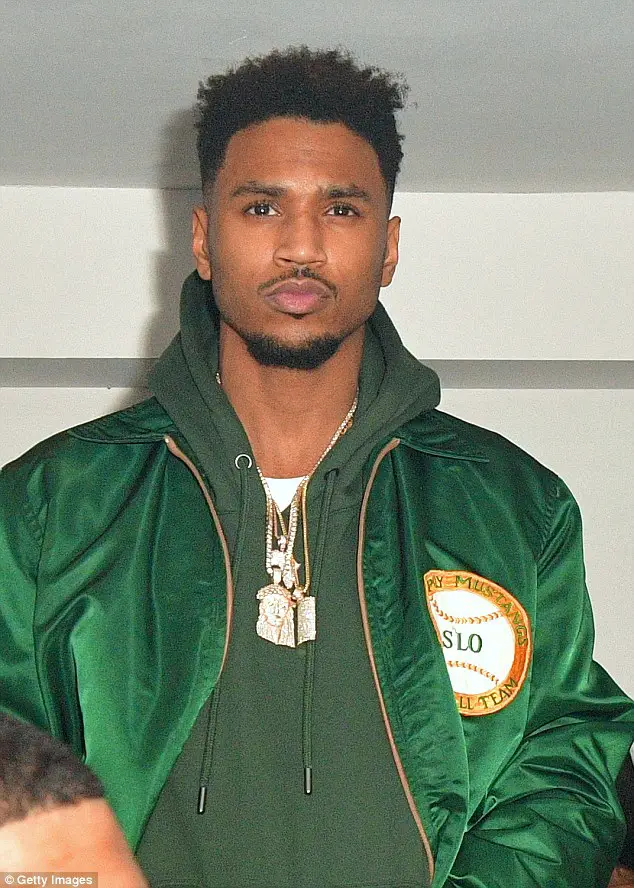 The woman's attorney Lisa Bloom tweeted the news on Tuesday afternoon, writing:
'Update: we obtained the restraining order against Trey Songz this morning.'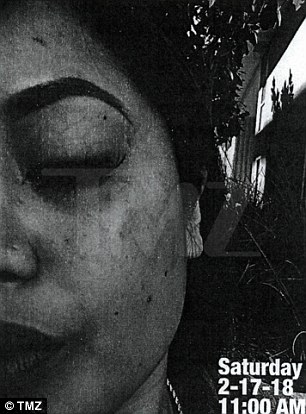 'There's no excuse for violence against women. It must stop. It stops when when stand with victims,' she said.
The alleged victim claims she was attacked in the early hours at a home Songz had rented for the weekend in the Hollywood Hills, according to a statement given to the LA Times last month by Bloom.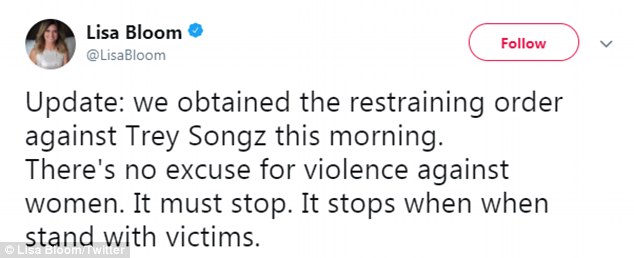 The victim and Songz have reportedly been 'friends for years', Bloom stated.
The singer had allegedly become angry after the woman started talking to another man.
Bloom's February 22 statement read: 'He called her names, choked her and repeatedly punched her in the face. Several people were present and no one helped her.'
'When she took out her phone to call an Uber to get out of there, he threw her phone off a cliff to prevent her from leaving. She took out a second phone and he threw that off the cliff as well.'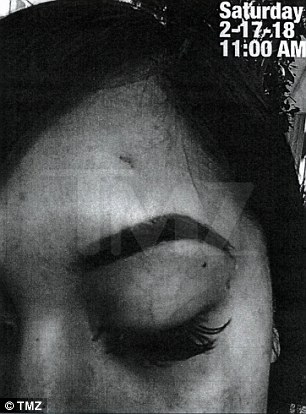 The woman suffered bruises to her face, arm and back and sought medical treatment at a hospital.
She submitted photos of the injuries to the court.
Shawn Holley, an attorney for the recording artist, told TMZ her client has not spoken to nor attempted to speak to the woman since the night of the incident.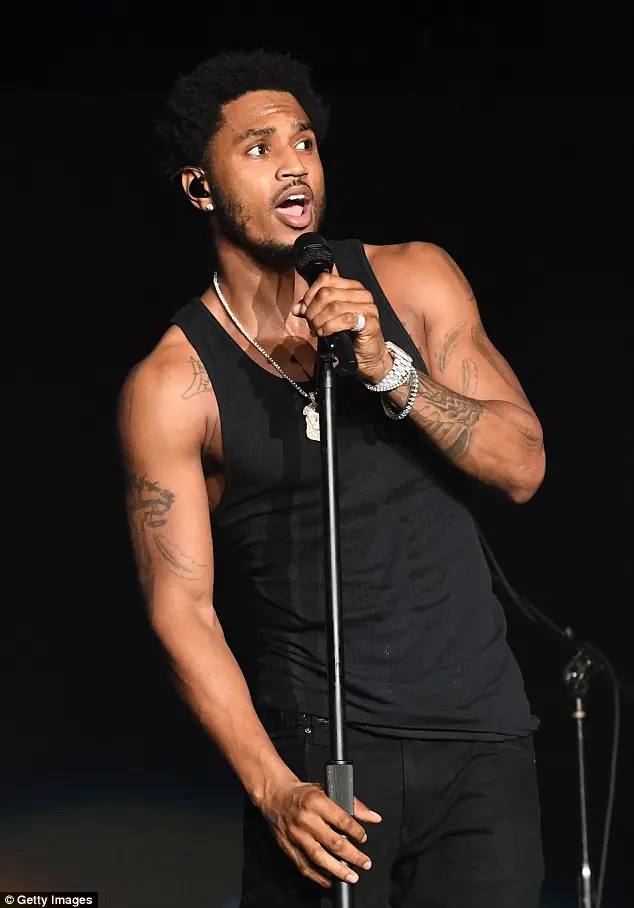 Songz, 33, is currently on probation after pleading guilty last August to two counts of disturbing the peace after throwing microphones and speakers off the stage during a concert in Detroit in 2016.
He has also been sued by a fan who claims he assaulted her after she stopped him to take a photo with her at a Philadelphia club.