Can you believe it's been twenty years since news broke that Tupac was shot in Las Vegas?
The rapper was only 25 years old.
But since his reported death there have been numerous Tupac sightings across the world.
Many die hard fans claim their idol is still alive and believe it is only a matter of time before he makes a comeback.
#1. Tupac's Music Cameo?
Small-time Dutch rapper Chillo dropped his video for "Amsterdam to L.A." back in 2005.
Tupac is clearly seen chilling in the car next to Chillo. Some people thought it must be footage from 1996.
But Chillo told media outlets it was more recent. "It is 2pac but I cannot say more…sorry," the rapper said.
#2. Tupac Loves Weezy?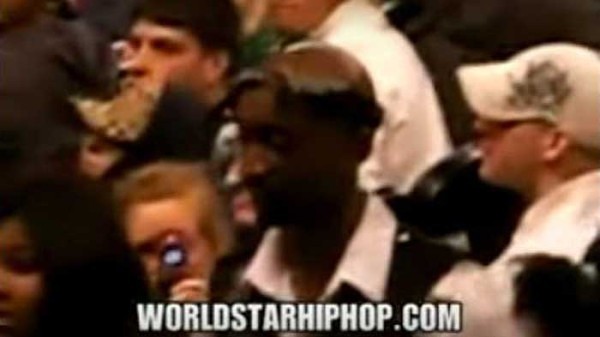 A fan took this picture of 'Tupac' at a Lil Wayne's 2009 'I Am Music' Tour.
A large part of the audience allegedly stopped watching Weezy and kept looking at what appeared to be the deceased rapper.
#3. Tupac In New Orleans?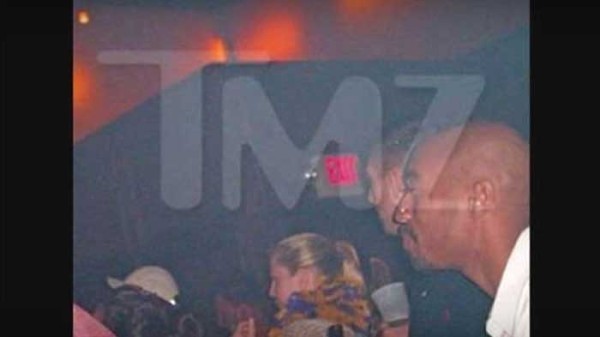 In 2009 TMZ claimed they had a legit picture of Tupac partying in a New Orleans club.
He was allegedly smoking Newports and drinking hand grenades.
#4. Tupac In Sweden?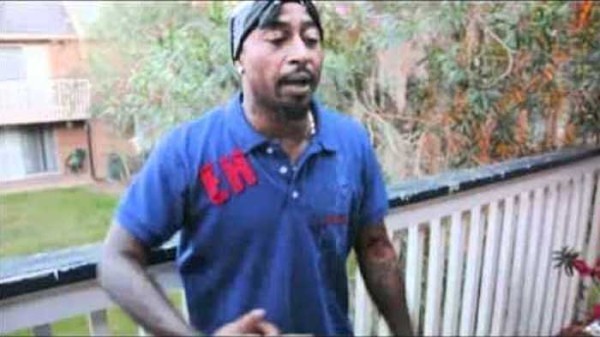 A lot of the Tupac sightings since his death show him looking the same as his 25-year-old self.
But this one from 2012, shows a 41-year-old Tupac living in Sweden.
However guy pictured supposedly has schizophrenia. Did the pressure of fame get to 'Pac?
#5. Another Tupac Cameo?
In 2013, Pac's affiliates, Outlawz, released a video where a fan spotted Tupac in the corner.
Is he trying to get caught? Or is simply sending a message to his fans that he is still alive but wants to be left alone?
#6. Tupac At The BET Awards?
When Tupac was alive he was close friends with Snoop Dogg.
The photo above was supposedly taken by Snoop Dogg at the 2014 BET Awards.
Is this an open industry secret?
#7. Tupac Friends With Fiddy?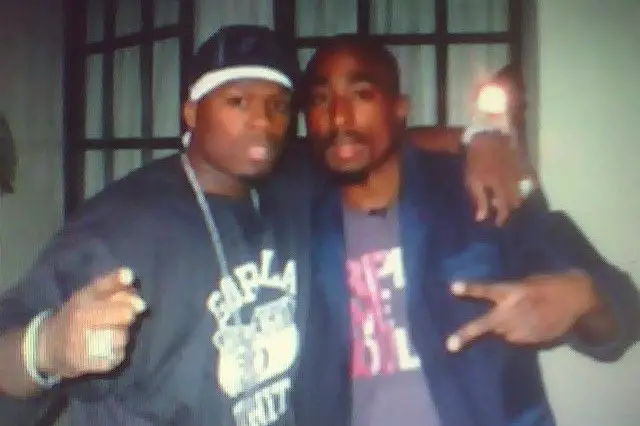 Apparently, Pac decided to come out of hiding and chill with 50 Cent back in the 2000's.
#8. Tupac In Japan?
Pac was allegedly spotted at the World Cup in 2008.
Although the games were hosted in Japan, and he was born in New York apparently he was supporting Brazil.
#9. Tupac In NYC?
Tupac was born in the East Harlem section of Manhattan in New York City.
This picture shows a man who fans say is Pac standing in the rain in NYC.
Was he there to visit old friends?
#10. Tupac With Waka Flocka?
A few years back Tupac was allegedly pictured with rapper Waka Flocka.
#11. Tupac With Rihanna?
A picture of Rihanna and Tupac in Cuba went viral last year.
Are the two secret friends?
#12. Shakur Selfie?
The most recent 'proof' that the rapper is not dead was reported just a few months ago.
A YouTube video allegedly shows Tupac – or a man who looks similar to him taking a selfie.
Do you think Tupac is still alive?