I live in the Western world, I admit, sometimes I suffer from 'first world problems.'
But, I'm not so ignorant to understand that different cultures have different customs.
I mostly live by the 'if you like it, then I love it' rule.
So as weird as I find it that a Ugandan man is reported to have married two sisters on the same day – if he likes it, I love it.
The man only identified as Ssemanda, also married his first wife who he married 20 years ago. The triple wedding ceremony attracted huge crowds, Pulse.ng reported.
Uganda – which has a Muslim minority – is one of the few predominantly Christian countries to legally recognize polygamous marriages.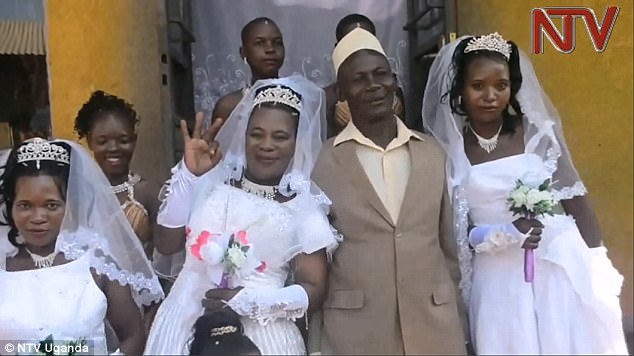 Ssemanda, who works as a Kampala food vendor, decided to marry the three women on one day because he lacked the money to pay for separate ceremonies.
'My wives are not jealous of each other. Good enough, each one has got a home and I promise to work harder and support them," the groom was quoted as saying.
Ssemanda married his 48-year-old first wife, Salmat Naluwugge, 20 years ago and they have five children.
She dressed in a white wedding dress for his marriage to his two new wives, 27-year-old Jameo Nakayiza and 24-year-old Mastulah.
'I thank our husband for marrying us all at once; it is a sign that he will not discriminate or take sides with any of us,' Salmat Naluwugge was quoted as saying.
The two new wives are sisters and say they have no problems sharing their husband.
The Muslim imam who performed the marriage rituals offered assurances that polygamous marriages were not against Islam.
He also advised the three wives to find comfort in their religion and stay close to Allah in whatever they do.