People from all over the world strive for the American Dream.
The opportunity for every citizen to attain their highest aspirations and goals.
Now a lady from Nigeria who waited seventeen years to live out her American Dream has finally seen her wish fulfilled.
Juliet Chinwe Caren-Oriaku was officially made a US citizen on Tuesday, July 4 which of course doubles as Independence Day.
Juliet had always dreamed of becoming an American citizen and was over the moon when her citizenship was finally confirmed.
The Nigerian beauty had her naturalization ceremony at George Washington's Mount Vernon home in Virginia.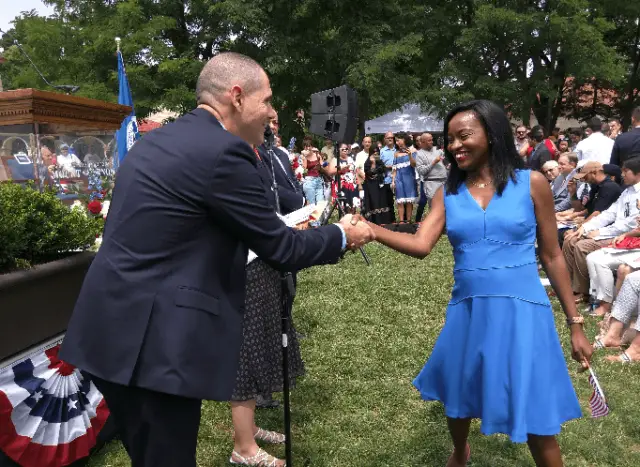 Juliet was amongst a hundred foreign nationals from over forty countries confirmed in Virginia on Tuesday.  
Around fifteen thousand foreign nationals got their American citizenship in ceremonies held all over the country on July 4th.
Congratulations Juliet!