With wedding season in full swing, many of us are choosing our dresses and preparing for an emotional yet romantic day.
But in this case it was the groom who needed a tissue and a reassuring pep talk from his best man.
For Gabriel Deku, from London, was so overcome with emotion as he saw his beautiful wife-to-be he broke down in tears.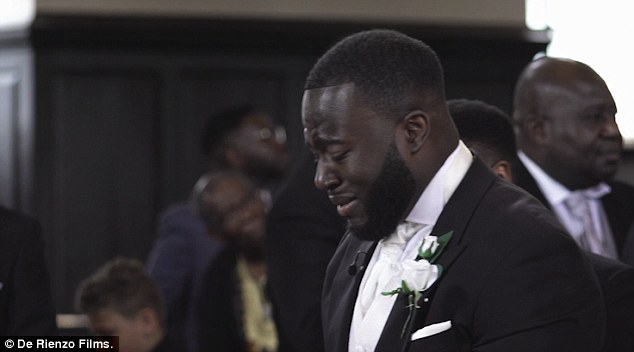 As Annabelle walked towards him at the lavish ceremony at St Martin In The Fields church in Trafalgar Square – he cried – A LOT.
Cameras captured the life-changing moment Deku's gorgeous bride made her way to the altar in a heartwarming video.
But the minute Gabriel caught a glimpse of the beauty the tears began to flow.
When the congregation saw 25-year-old Gabriel's emotional reaction they broke into loud cheers.
But soon enough they were crying along with him!
Gabriel's best man, Tolu Ige, encouraged his friend to try and hold it together.
Gripping his friend by the shoulder, Tolu, who actually introduced the couple four years ago, urged:
'Come on, stand up, stand up. This is your moment, man.'
'You look at her. You look at her now, you look at her man. You look at her. You stand up and you look at your wife.'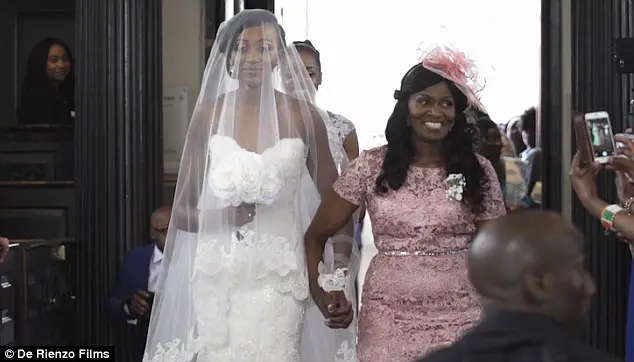 By the time the vows were exchanged the whole congregation were in tears – including the bridesmaids.
The bride – Annabelle, 24, an account manager, was walked down the aisle by her mother, Damaris.
Gabriel told MailOnline: 'Leading up to the wedding I was the complete opposite – I actually had a bet with my mom that I wouldn't cry.'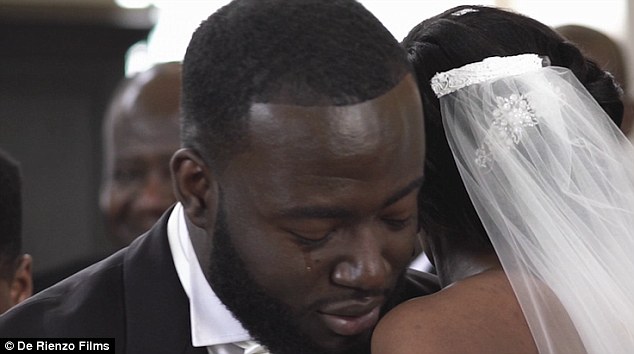 'Seeing her there, I suddenly felt a big appreciation of what I actually have.'
Knowing that I'm in a relationship like that made me really over joyful where someone loves me unconditionally.'
He added: 'She looked so beautiful….'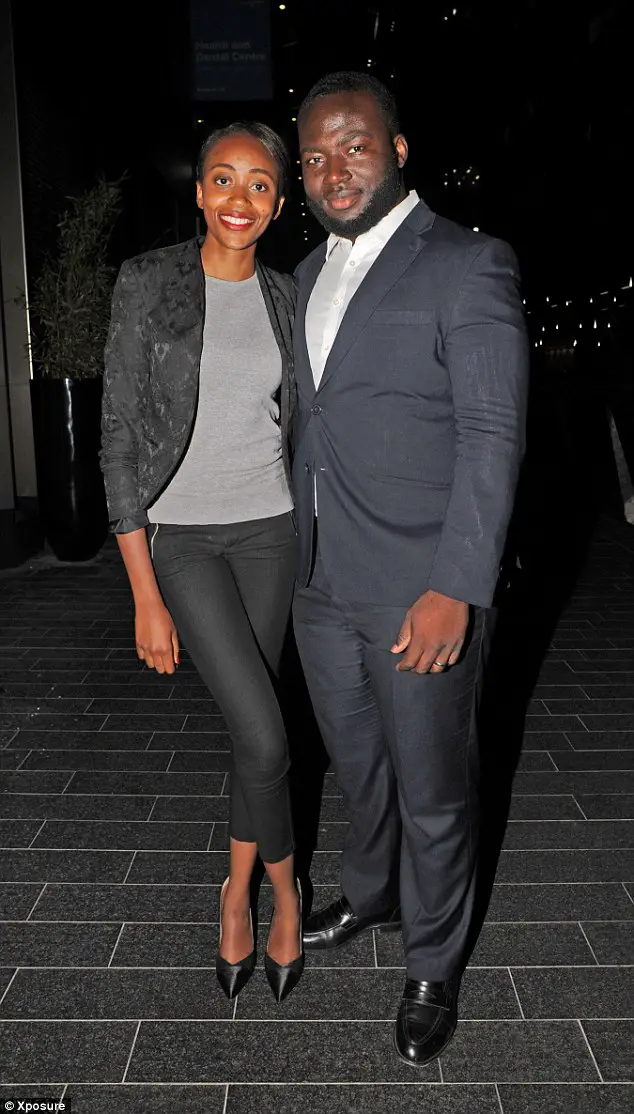 Groom Gabriel said of his bride: 'We have different characters, she is actually the more emotional one in the relationship, while I was trying to be the hard man.'
'I kept saying, I'm not going to cry.'
But Gabriel insisted that he did manage to hold it together during the reception and speeches, saying: 'I had a bit of nerves, but I was OK.'
Wedding filmmaker John De Rienzo, who filmed the wedding of Gabriel and Annabelle said: 'This has to be one of the most heartfelt, emotional bridal entrances we have ever filmed.'
'Gabriel and Annabella's wedding was spectacular from start to finish and we were so pleased to be part of their special day. '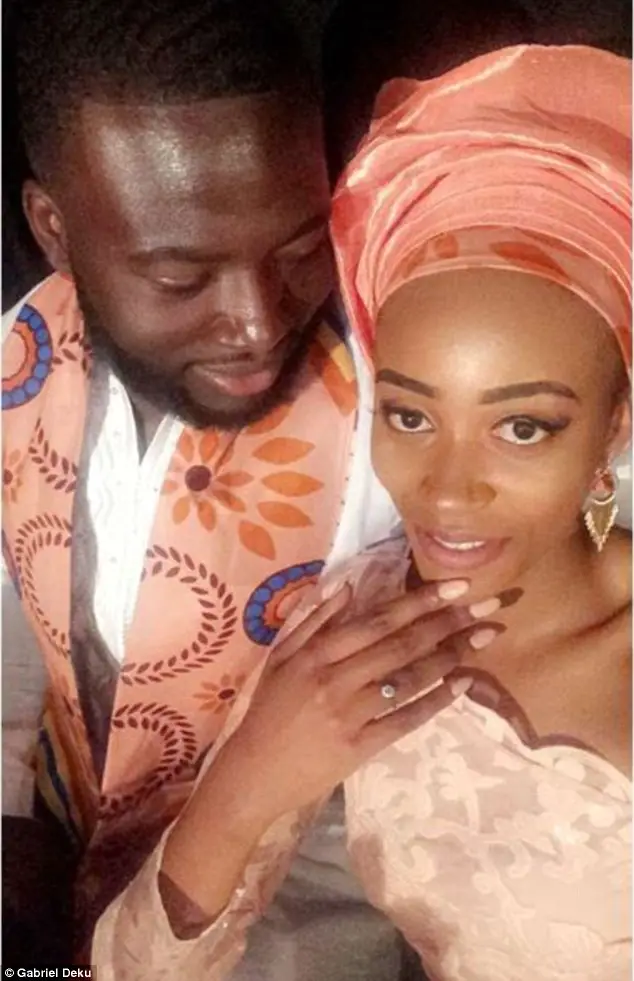 Gabriel and Annabelle Deku live in London, and met four years ago while attending Portsmouth University.
They were introduced by Gabriel's best friend Tolu, who acted as his best man at the wedding.
Annabelle, 24, studied politics and sociology, and Gabriel, 25, studied economics, finance, and banking.
The two would often meet at the library to study together, but their relationship blossomed into something more.
Gabriel and Annabelle Deku tied the knot on May 14, 2016, surrounded by family and friends.
The video was later picked up by a user on Twitter, where it garnered more than 20,000 retweets and 30,000 likes in a day.
"At the time we met, I had given up hope on this whole love thing," he said.
"I thought this idea of having a life partner who would love and respect me unconditionally was only a story only told in movies."
"But, I was wrong! True love does exist!"