A growing number of people are using liquor delivery services in Singapore. If you haven't tried ordering liquor online, then you are definitely missing out. There are many benefits to buying liquor online and you'll learn about the best ones in this article.
Save time and money
Many people are not aware that liquor delivery services can save them time and money. One of the things that you need to know about most of the liquor stores in Singapore is that they offer free delivery. So that means there's no need for you to spend money on transportation or on gas just to be able to go to your favorite liquor store and buy your favorite drinks.
Most people who go out to buy drinks, don't just go out to buy drinks. They end up eating out or buying stuff that they don't need. Ordering online can help you to avoid all of these temptations that force you to spend money.
Ordering online can also save you time. You can order while taking a break from work. The ordering process also takes just a few minutes. Most of these stores also offer same-day or next-day delivery so you don't have to wait for a long time to get your booze.
Choose from a wide selection
Another benefit of ordering liquor online is that you can choose from a wide selection of alcoholic beverages without having to physically visit the store. All you need to choose is to browse through the online menu and price list and just click the "ADD TO CART" when you find the liquor you're looking for.
When you shop online, you'll have more time to look through the different liquor varieties being offered. You can even browse the whole night if you want because unlike most physical stores, online stores don't close. One of the best things about liquor stores in Singapore is that many of them offer a wide range of local and foreign brands. You may even find brands that you've never heard of before.
Get the best deals
Some people think that they will have to spend more if they will use a liquor delivery service. But this is actually not true. You'll be surprised that many of these online liquor stores are offering alcoholic drinks at very reasonable prices. You may even discover that many of these stores are offering cheaper products compared to physical stores.
Moreover, online stores regularly hold sale events and promos that will allow you to save more money. You should watch out for seasonal sale events that usually coincides with holidays. This is one of the reasons why more and more people are buying liquor online.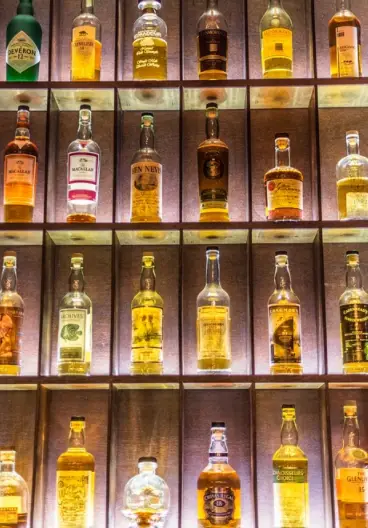 If you're a regular customer, some stores will even reward your loyalty with discounts or freebies. It pays to follow these stores in their social media accounts because that's where they usually announce their events and promos. You can also subscribe to their mailing list so you can receive notifications through email or your phone.