It is very rare that cases of police brutality lead to a conviction for the officer.
But for the family of Walter Scott there is finally a sense of justice.
Former South Carolina officer Michael Slager, has been sentenced to 20 years in prison for fatally shooting the unarmed black motorist.
Attorneys for Slager tried to argue that the 50-year-old fired his gun in self-defense. 
Slager also claimed the two fought and Scott grabbed Slager's stun gun.
But a damning video filmed by a bystander revealed the truth about what actually occurred.
It led to Slager eventually pleading guilty on Thursday (12/7/17) in federal court to violating Scott's civil rights.
As part of the plea agreement reached in May, prosecutors dropped state murder charges against him. A year ago, a state judge declared a mistrial when jurors deadlocked in the tragic case.
Witness Feiden Santana recorded the shooting on his cellphone. 
The video showed Scott running away and Officer Slager firing eight times. Scott was hit in the back five times.
After the shooting, Slager picked up his stun gun and placed it next to Scott. 
The video went viral all over the world and led to nationwide protests.
Slager was found guilty in his second trial, after it was determined he placed his stun gun by Scott's body in an attempt to make it look like there had been a struggle.
He also made false statements to police about the events leading up to Scott's death. Slager was fired after the shooting and appeared in court as a former officer.
'This is a tragedy that shouldn't have happened,' U.S. District Judge David Norton
said.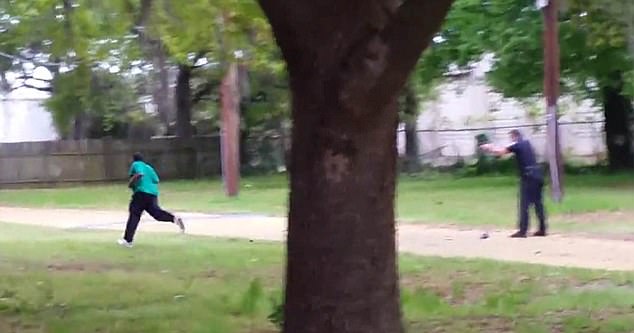 Scott's family testified before the sentence was handed down and said they had forgiven Slager.
'I'm not angry at you, Michael. Michael, I forgive you, and Michael, I do pray for you now and for your family, because we've gone through a traumatic time,' Scott's son Miles said.
In the aftermath of the 2015 shooting, the Scott family successfully pleaded for calm, asking everyone to let the justice system run its course.
Before the sentence was handed down, the judge had to decide whether the shooting amounted to second-degree murder or manslaughter.
Judge Norton
found that it was murder.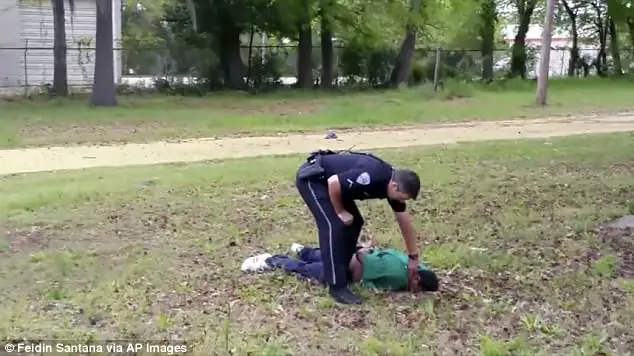 'No matter what sentence I give, neither the Scott family nor the Slager family is going to think that it's right,' the judge said.
In court an emotional Slager told the Scott family that he was grateful for their forgiveness.
'This tragic event that occurred in seconds has changed the lives of everyone involved,' he said.
'With my actions that day, Walter Scott is no longer with his family, and I am responsible for that.'