On the evening of August 2, 2015, Judy Malinowski's life changed forever.
In a truly evil and unthinkable act, her boyfriend doused her in gasoline and lit a cigarette.
Her former partner Michael Slager, 41, pleaded no contest to charges of aggravated arson, felonious assault and possession of criminal tools in the horrific attack.
Even with the callous and brutal nature of the crime, a Columbus judge could only give Slager the maximum sentence of 11 years as part of a plea deal.
Meanwhile Judy Malinowski, 33, has spent almost two years in the hospital recovering from her life-threatening injuries.
She was determined to testify against Slager in court, but his plea deal meant there was no need for her harrowing testimony.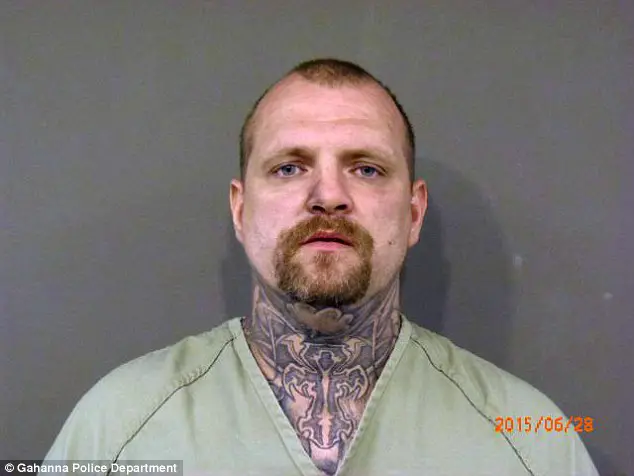 Judy Malinowski spoke to station WSYX about the attack from her hospital room at the OSU Wexner Medical Center.
Recounting the moment Slager poured gasoline on her during an argument behind a Speedway gas station, Judy spoke of the look of 'pure evil' in his eyes.
'I never knew that a human being could be so evil. He just stood there and did nothing,' Judy told NBC4i.
Slager has always maintained that he set Malinowski on fire by accident while trying to light a cigarette.
His attorney argued that he also suffered severe burns whilst trying to extinguish the flames. 
In court Monday, Slager's father, Harold, said of his son: 'He loves Judy,' according to the Columbus Dispatch. 
But Judge Judy Lynch rejected the Ohio man's version of events, telling him during his sentencing: 'There's nothing to say to a person like you, Mr Slager. You really do seem like one of those people who have no soul.'
The arson attack left mother-of-two Judy Malinowski with fourth- and fifth-degree burns to more than 80 per cent of her body.
It also cost her two fingers and both her ears, which melted in the fire. Judy remains in the ICU, where she breaths with the help of a ventilator.
She cannot walk and talks in a whisper due to the extensive damage to her trachea.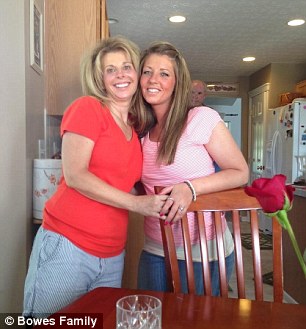 Malinowski still has massive open wounds on her back and buttocks, which cannot be skin-grafted.
These injuries have no chance of healing and the mom-of-two is unable to lay on her stomach due to difficulty breathing, according to the description of an online fundraiser.
Sadly, Judy's doctors say she doesn't have much time left and she is receiving palliative care. But her family isn't giving up hope just yet.
Judy's devoted mom Bonnie Bowes says she is relying on her faith and god.
She is campaigning for a bill to pass called 'Judy's Law" and increase the penalties for cases like her daughter's.