It was a truly horrific and terrifying scene.
But when Kaylee Muthart gouged out her own eyes, she thought it was for the greater good.
The 20-year-old used her hands to forcibly remove her eyes from their sockets.
She believed her actions were a necessary sacrifice to God.
Kaylee has been left completely blind by her meth-induced psychotic trip.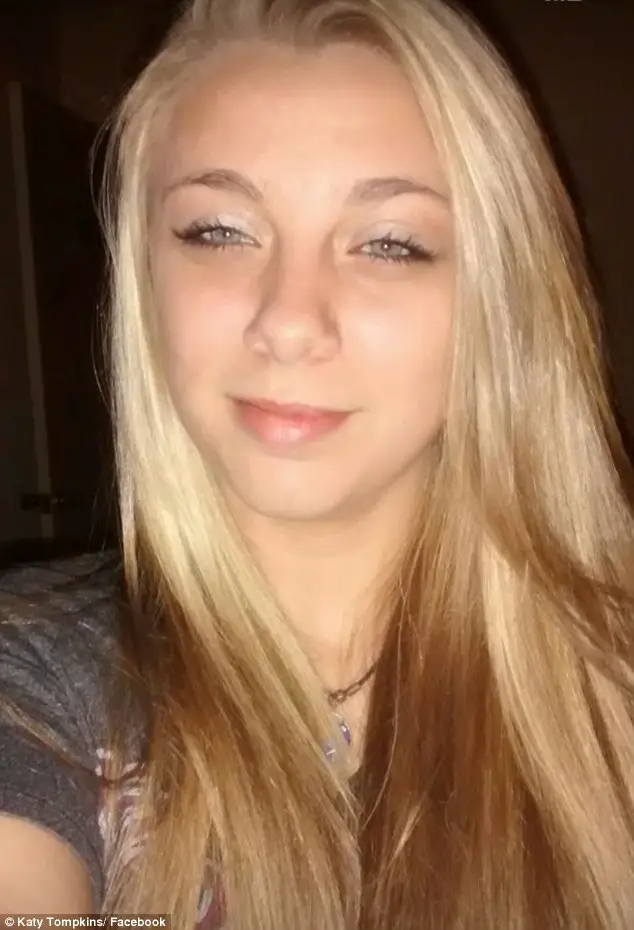 After her unimaginable trauma, Kaylee is thankfully drug free.
But she is now having to navigate the world without sight. But remarkably she says 'life's more beautiful now'.
The shocking incident took place on February 6 in Anderson, South Carolina.
Kaylee was found gouging out her eyes outside of a church early in the morning.
A passerby tried to stop her, but she fought them off. In the end it took a team of deputies to hold her down.
From there she was transported to the trauma unit at Greenville Memorial Hospital.
Doctors had to break the awful news to Kaylee's mom, Katy Tompkins, that her daughter was blind.
'That was a struggle. I can't even explain that feeling when I found out. It was horrifying. Complete terror,' Tompkins, who is raising money to get her daughter a service dog, said to PEOPLE.
'It's a horrible thing, but I'm still thankful because God spared her life,' she added.
Reflecting upon her actions, Kaylee says her meth trip led her to believe she was a human sacrifice.
The pretty young woman believed the dead were stuck in their graves. In order to release them she had to give her eyes to God.
'It was scary, I didn't understand what God wanted of me, but it made me feel a sense of righteousness that I had to be the one to do it.'
'And I was glad to do it because I've always had a big heart and nobody's ever giving me that love back,' she said.
'I proceeded to pull out my eyes with my bare hands and twisted them, and pulled them, and popped them. I told the pastor who showed up, "Pray for me, I want to see the light, pray for me."'
Kaylee had an extended stay at the hospital and a psychiatric facility after the traumatic incident. She returned home on March 1.
Doctors believe the meth may have been laced with another chemical.
'It's the same life, but I'm just learning everything in a new way,' she said.
'Life's more beautiful now, life's more beautiful than it was being on drugs. It is a horrible world to live in,' she added.
'I'll forget I'm blind sometimes because I know what's around me. Not down to a tee, but I know what my mom's house looks like,' she said learning to adapt to her new sensory abilities.
'You still see, but you don't see with your eyes, it's hard to explain because I don't even understand it myself,' she said.