Ariyan Johnson couldn't wait for her daughter's first birthday,
The 19-year-old paid a $300 deposit to a Jacksonville event planner to organize a fabulous party for her little one. 
But sadly it was a celebration party her family never saw.
Tragically, Johnson, her fiancé, Quasean Trotter, and their baby girl, Arielle, were murdered in their Woodland Acres home.
This just a week after Johnson made the deposit.
Johnson's heartbroken mother could not believe she would be burying her daughter, granddaughter and son-in-law. 
But when she asked the event planner, Raishekia McCloud, to refund the $300 due to the cost of the unexpected funerals – she refused.
"At the time of my daughter's passing, I needed it. We were doing a triple funeral – not for one person, not for two, but three people," Yaisa Richardson said. "Two families were combined, which made this funeral large, but at that time, God provided."
McCloud maintained Johnson knew the money was non-refundable and that she had signed a contract.
Despite the family's plea that this was a completely unforeseen and tragic circumstance, McCloud initially refused to return the $300. 
"It was supposed to be an entire event, meaning tablecloths, linen, decorations, chocolates to make her treats with. It was an entire event," McCloud said of the party, which would have cost $800, including the deposit.
When the story went viral, McCloud says she received numerous death threats on social media.
She told News4Jax she has now decided to give the family back the $300, saying she never meant for things to go so far.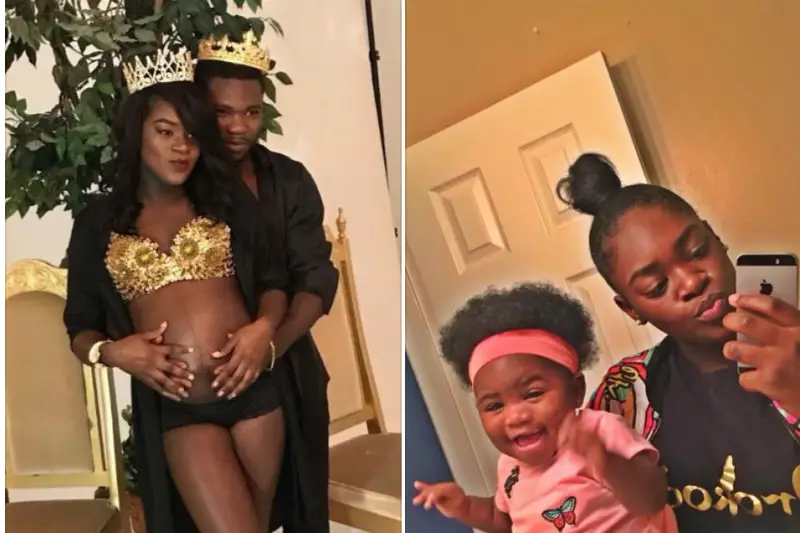 "I understand the mother is grieving and that the family is grieving, but please have courtesy for business owners and people like me," McCloud said. "We still have to continue on in this life to do what we need to do to provide for our family."
She said she never intended to hurt Johnson's family. 
"Definitely, my condolences to the family," McCloud said. "You can never really understand what they're going through."
Authorities have not yet found the triple murderer. 
Anyone with information with should please call Crime Stoppers at 866-845-TIPS. Callers will remain anonymous and be eligible for a cash reward.